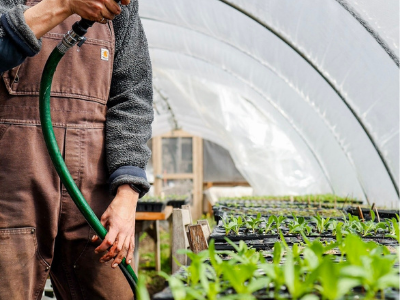 Great L.I. Farm To Table Restaurants
June 3, 2022 | What To Do
Did you know that approximately 30% of greenhouse gas emissions in the world come from the food industry and 40% of the methane gas released into the atmosphere comes from farm animals. Although society will have to take many, giant steps in order to reverse these trends, one small thing each one of us can do right now is choose to dine at eco-friendly restaurants. Here are four sustainable farm-to-table eateries on Long Island, that don't sacrifice any of the deliciousness.
Almond Restaurant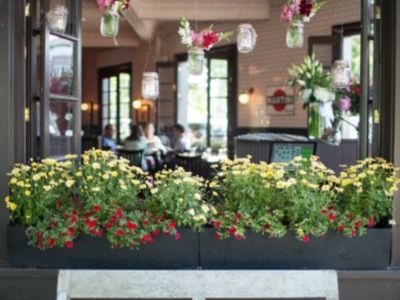 Credit: Almond Restaurant
Sitting at the end of Ocean Avenue in Bridgehampton, Almond is noted for its unpretentious, un-Hamptons-like atmosphere. With a simple, locally-sourced menu, 100 year-old tin ceiling, white tile walls and hand-carved bar, it's easy to understand why it's become a beloved spot by locals. The artisanal and market-driven menu features modern takes on classic French cuisine and local partners include Balsam Farms, Amber Waves Farm, Quail Hill Farm and Fishers Island Oysters. The menu constantly updates as local produce comes in and out of season.
North Fork Table & Inn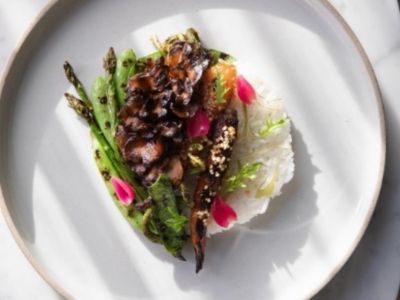 Credit: North Fork Table & Inn
Set in a historic countryside home in Southold, North Fork Table & Inn celebrates "the bounty of Long Island's farms, vineyards & waterways with menus by restaurateur & chef John Fraser." The chef's creative menu features dishes such as Jamesport Farm poached eggs, blistered asparagus, roasted LI duck, hay smoked chicken and fig meringue cake.
Blackbird Kitchen & Cocktails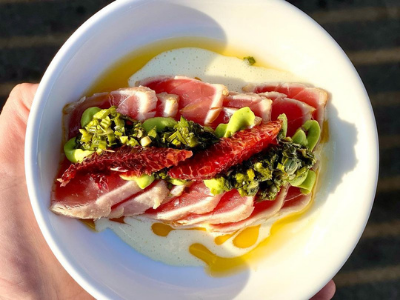 Credit: Blackbird Kitchen & Cocktails
Blackbird Kitchen & Cocktails considers itself to be one of the most progressive restaurants on Long Island. The brother-in-law duo that own and operate the restaurant are committed to seasonally inspired small plates that support local farms and ingredients, complimented by delicious cocktails, beer and wine. While the menu constantly evolves, constants include fresh seafood, such as the yellowfin tuna with avocado, blood orange, and a ramp salsa verde pictured above. Other constants include premium meats, handpicked produce and homemade pastas.
Nick & Toni's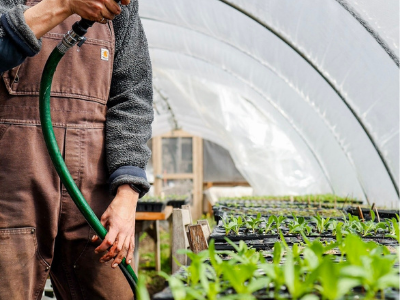 Credit: Nick & Toni's
Although it may be tricky getting a seat during the summer season, Nick & Toni's has been serving delicious and seasonally-inspired dishes since opening its doors in 1988.Currently, the team is harvesting rhubarb, spinach, parsley, chives, micro-greens and asparagus in the garden adjacent to the restaurant. These ingredients can be found all over Nick & Toni's menus. Local suppliers include Amber Waves Farms, Balsam Farms, Peconic Land Trust and Dock to Dish.