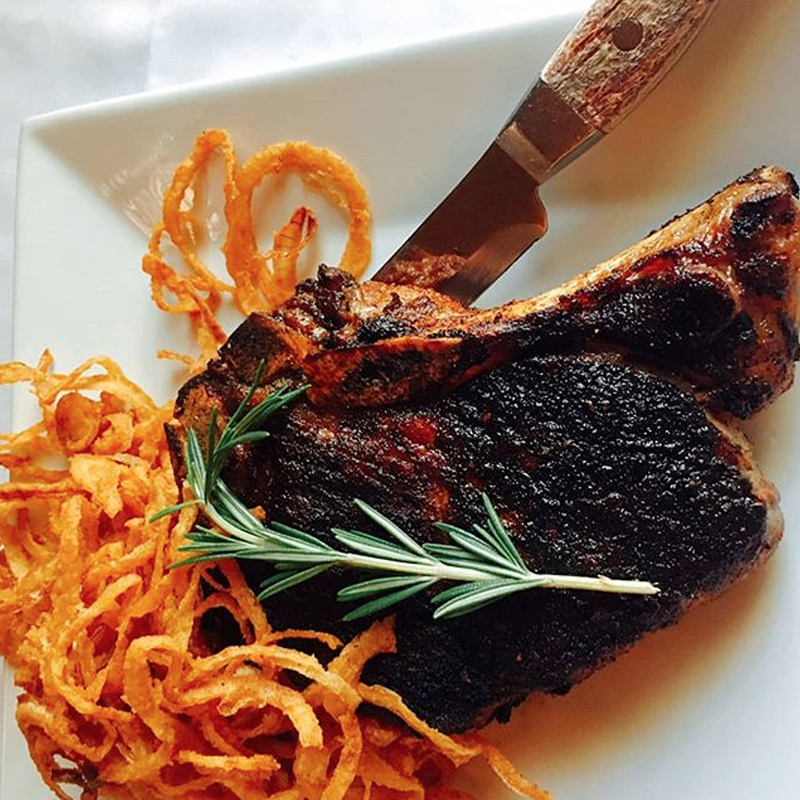 A Dinner with Destiny: George Martin's Strip Steak Serves Food and Fortune with Psychic Medium Josephine Ghiringhelli
November 20, 2017 | What To Do
At George Martin's Strip Steak, you can indulge in a meal with spirits - and we don't mean just the alcoholic kind.
Beginning at 6:30 p.m. on Wednesday, November 29th, the popular restaurant will be hosting a special three-course dinner followed by a group reading with psychic medium Josephine Ghiringelli. For $85 per person plus tax and gratuity, enjoy a glimpse into the future alongside an expertly prepared three-course meal and at this classic steak restaurant.
The menu, subject to change, includes:
First Course – Appetizer Platter for the Table

Calamari, Chili Pop Shrimp, Sesame Crusted Ahi Tuna, Fig Balsamic Filet Mignon Toast with Bacon and Bleu Cheese
Second Course

House Salad Mixed Greens with Balsamic Vinaigrette
Third Course – Choice of One

Sesame Seared Tuna

Sesame Seared Salmon

14-ounce Delmonico

10-ounce Marinated Skirt Steak

8-ounce Filet Mignon
Served with wasabi mash, cucumber slaw and grilled asparagus
If you're looking for steak with a side of the supernatural, call George Martin's Strip Steak at (631) 650-6777 and make your reservation today.
George Martin's Strip Steak
60 River Road
Great River, NY
(631) 659-6777
georgemartinstripsteak.com