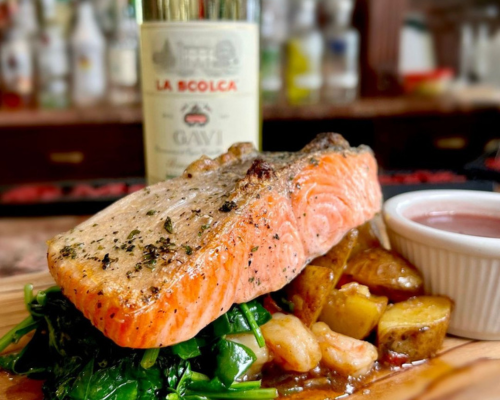 Eight Great Restaurants To Try During Restaurant Week!
April 22, 2023 | What To Do
The tri-annual and award-winning Long Island Restaurant Week is ready to help fill the seats of Long Island restaurants! The spring promotion will take place from Sunday, April 23rd to Sunday, April 30th and there are several prix fixe options. Restaurants may offer a $22 two-course lunch, a $27 three-course dinner menu, a $37 three-course dinner menu and/or a $44 three-course dinner prix fixe. Restaurants may offer one, two or all these options throughout the promotion. Here are eight restaurants you should try during the promotion!
La Buena Vida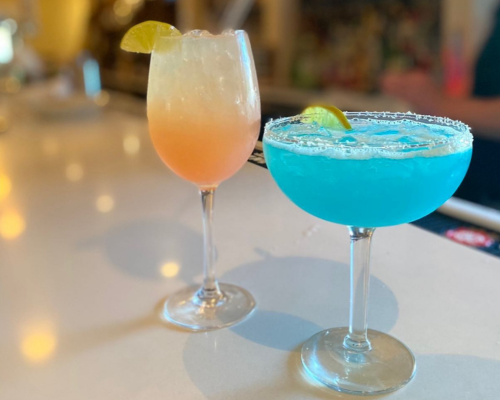 Credit: La Buena Vida
La Buena Vida opened in February, 2020 in Moriches. Owner Tom Freck was inspired to open the restaurant because while there are terrific American and Italian restaurants in the area, he noticed that there were a lack of authentic Spanish cuisine options. For restaurant week, they'll be supplying a $44 three-course dinner featuring noms such as pork osso bucco, salmon piccata, veal meatballs, grilled artichoke hearts and paella Valencia. Oh, and the margaritas are to die for!
The Watershed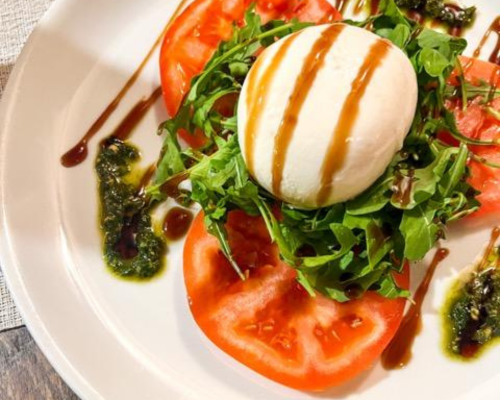 Credit: The Watershed
Greater Long Island calls The Watershed Kitchen and Bar "the perfect North Fork getaway." Located inside the Bay Breeze Inn of South Jamesport and just footsteps away from the beach at Miamogue Point, it's the perfect spot to stop whether you're day tripping, wine touring, enjoying a weekend excursion or celebrating a special event. Indulge in The Watershed's sublime $22 two-course lunch and $37 three-course dinner prix fixes during restaurant week, starting on Sunday
Piccolo Mondo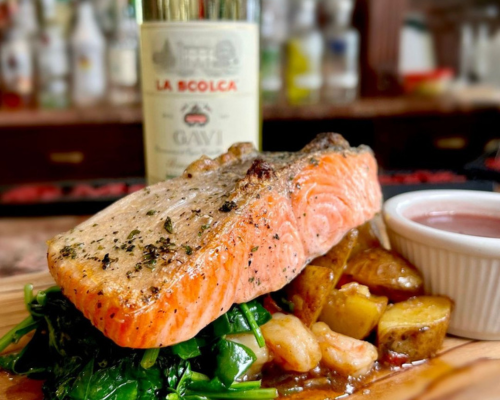 Credit: Piccolo Mondo
Sophia Loren would be very happy at Piccolo Mondo Ristorante. The Huntington restaurant has been featured on Newsday's list of the top ten Italian restaurants on Long Island and offers fresh seafood, handcrafted pastas, rich wines and warm hospitality. For Long Island Restaurant Week, they'll be offering both a $37 and $44 three-course dinner prix fixe menu, featuring short rib meatballs and cedar plank roasted ora king salmon.
Los Cebollines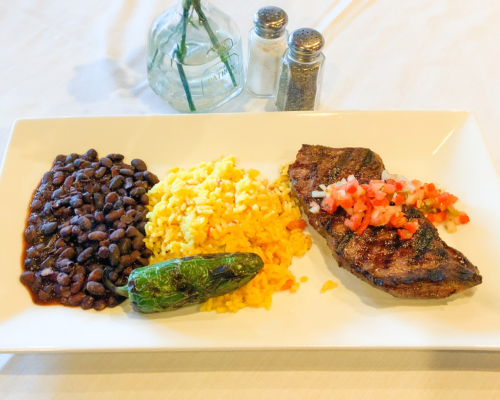 Credit: Los Cebollines
Since 2019, Los Cebollines Grill in Lindenhurst has been crafting innovative Mexican recipes to the delight of their loyal customers. The restaurant was born with the aim of being full of flavors and "where you can carry out all kinds of meetings, with the attention, tranquility, and privacy that this type of reunion requires, enjoying an exquisite meal and a pleasant atmosphere." For restaurant week, Los Cebollines will be serving a $37 three-course dinner prix fixe featuring home-made empanadas, coconut shrimp, jalapeno and tequila mussels, pan seared salmon and empanadas suizas.
Paddy's Loft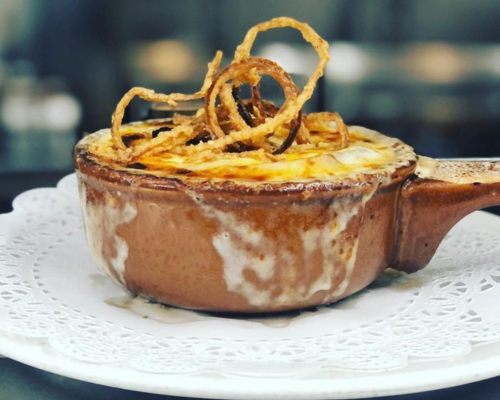 Credit: Paddy's Loft
Paddy's Loft brings Dublin to Massapequa! The Irish pub is the best spot to grab a tasty pint (thirteen chilled draft taps), enjoy the game, for some late night bites (open well past midnight every day), or Sunday brunch. Aside from the terrific Irish cuisine, Paddy's serves superb sandwiches (the roast beef melt 😮‍💨), steaks and fish entrees. For Long Island Restaurant Week, it will be serving a two-course $22 lunch, three-course $37 AND $44 dinner prix fixe menu. You will also fall in love with their drink specials, such as the pomegranate martini, Irish coffee, Irish mule and cucumber bloody mary.
Smuggler Jack's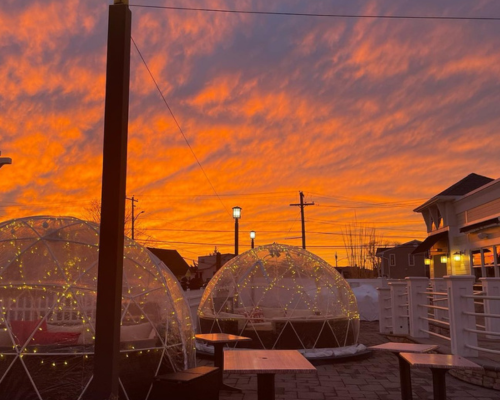 Credit: Smuggler Jack's
Smuggler Jacks in Massapequa provides enchanting waterside dining throughout the year, with their insulated igloos and fireside dining room helping you keep cozy. The menu consists of a wide variety of American cuisine, featuring fresh seafood, succulent steak and wholesome pasta. Smuggler Jacks is offering a $22 two-course prix fixe for lunch and $37 and $44 three-course dinner during for Spring Long Island Restaurant Week, starting tomorrow!
Don Quijote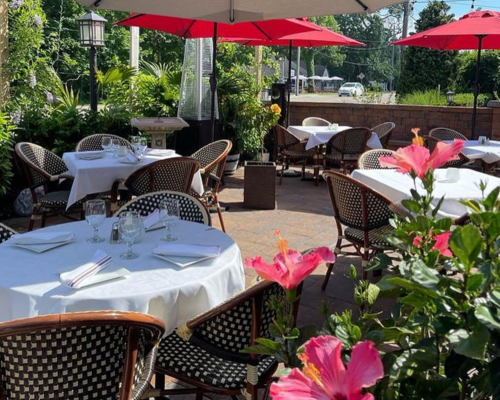 Credit: Don Quijote
Don Quijote Restaurant in Patchogue and Miller Place is inspired by the rich and vibrant cultures of Latin America. The restaurants strive to serve fresh and authentic Spanish, Mexican and Latin cuisine and libations. For restaurant week (starting tomorrow), both locations will be serving a $22 two-course lunch prix fixe and $37 three-course dinner prix fixe, featuring delicious noms such as southwest Cobb salad, Cuban sandwich and carne asada for lunch and fajitas de pollo, seafood soup and sirloin steak for dinner.
Jardin Cafe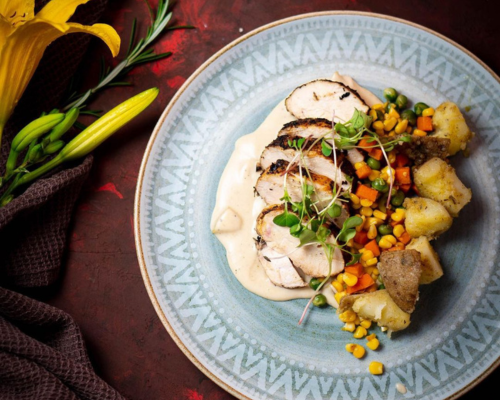 Credit: Jardin Cafe
Andre Lopez, whose family owns Don Quijote Restaurant in Miller Place and Patchogue, opened his own restaurant, Jardin Cafe, two years ago. The concept behind it was to bring healthier options to the downtown area, with a focus on the salad bar and rice bowls. Jardin Café is open from 7 a.m. to 11 p.m. seven days a week, and will be offering the $22 lunch and $37 dinner for Spring Long Island Restaurant Week!