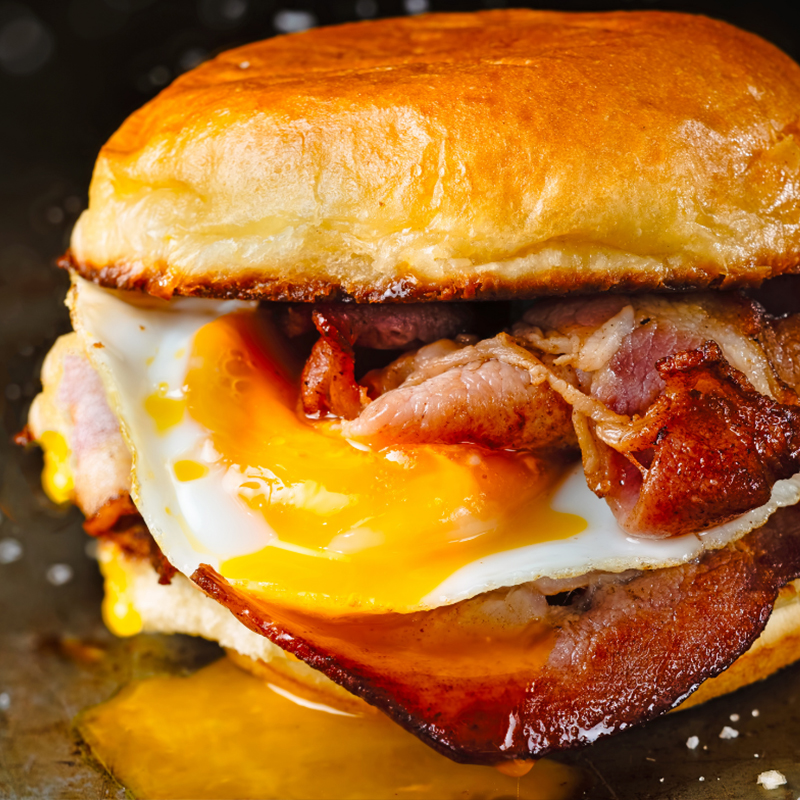 Checkout These Egg-septional Breakfast Sandwiches
August 5, 2021 | Daily Bite
No need to go on an eggs-ploration for the best egg sandwich because we've gone ahead and rounded up a few gems across the East End that have the tastiest and cheesiest egg sandwiches for you to enjoy.
The Golden Pear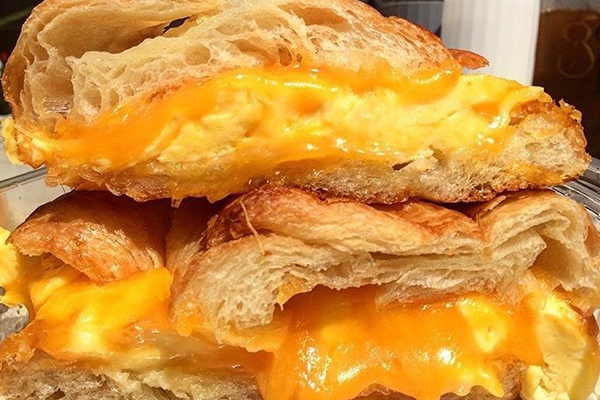 Credit: The Golden Pear
If you find yourself in the charming towns of East Hampton, Bridgehampton or Southampton then your hungry self can enjoy a filling egg sandwich with NY cheddar cheese served on a buttery, freshly baked croissant from the Golden Pear. The cozy café is super generous with the eggs when it comes to their breakfast sandwich so consider yourself warned to bring an appetite!
Goldberg's Bagels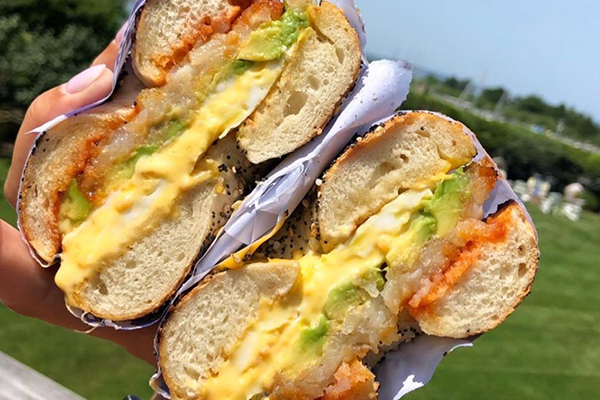 Credit: Goldberg's Bagels
We couldn't complete this round up without including the famous Goldberg's Bagel's hobo breakfast sandwich. If you're ever in need of a greasy breakfast sandwich to cure last night's aftermath you'll want to order the hobo. This monster of a sandwich is served with two eggs, bacon or sausage, cheese and a hash brown on a bagel of your choice. If you're craving something with a kick go for the spicy hobo.
Provisions Natural Food Market & Café
If a green juice is needed to go with your B.E.C. then Provisions is your spot. The organic café's version of an egg sandwich keeps it light with two eggs scrambled on brioche topped with arugula and sun-dried tomato pesto. If you're feeling extra hungry add bacon, sausage or avocado.
Despite their name, the Village Cheese Shoppe has more to offer than just cheese including an enticing menu featuring sandwiches, wraps, salads and more! The shop keeps their eggs sandwich choices classic but if you're going off our recommendation, 'The Classic Egg' is a crowd favorite. Prepared with eggs over easy, cheddar, black forest ham all on a Pullman loaf, talk about heavenly!
Katrinka's Deli has made quite the reputation for themselves by dishing out quality and great tasting sandwiches for the past 40 years! It's no wonder their online reviews rave about their breakfast sandwiches, so if you're looking for something that'll keep you full all day then try the 'Breakfast Bomb'. The deli takes Goldberg's Hobo one step further by DOUBLING the ingredients for the breakfast bomb, which means double egg, cheese and hash brown!
Wednesday's Table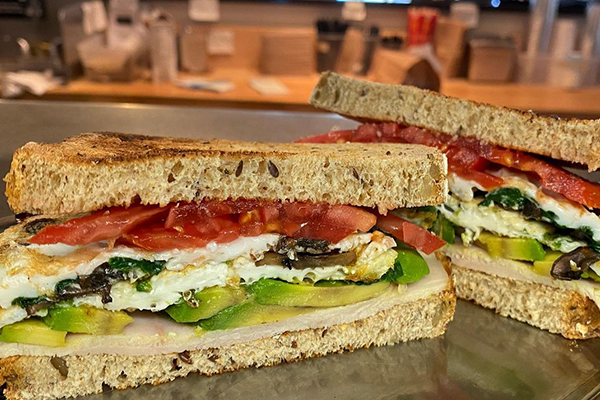 Credit: Wednesday's Table
Wednesday's Table has a variety of breakfast choices that you might want to consider bringing a friend and going halves on two different sandwiches. While you could keep it simple and go for their classic egg sandwich which features all the usual, we suggest expanding your palate with something new like their 'Buon Giorno' that includes two fried eggs, provolone, roasted tomatoes, prosciutto and pesto on a ciabatta roll. Craving some spice? Consider the 'Chorizo Egg', served with roasted onion, avocado pickled jalapeños and pepper jack cheese on a toasted English muffin, delicious!