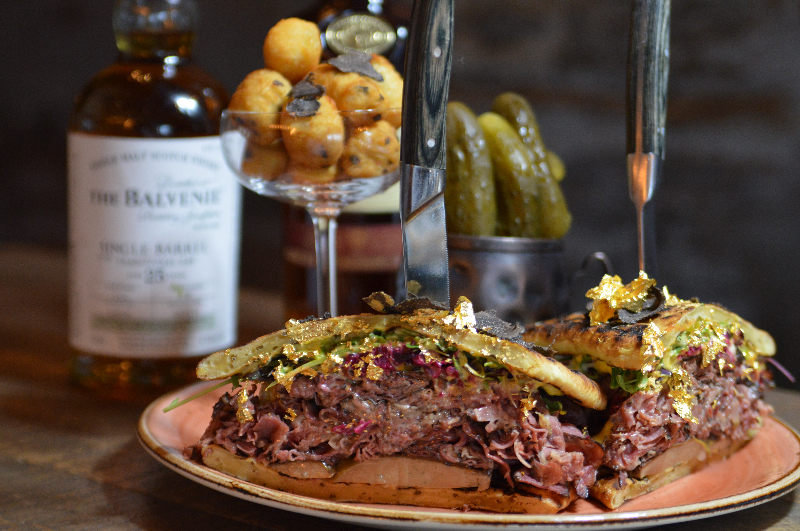 $1K Pastrami Sandwich
February 2, 2018 | Daily Bite
Would you pay $1,000 for a pastrami sandwich?
DOMA Land + Sea is blowing minds with their latest creation – the King DOMA. Chef Oscar Martinez was thinking BIG for the big game this weekend and coined the idea of the $1,000 pastrami sandwich. As of today, three people have indulged (with their mouths and credit cards), with one more reserved for this Sunday.
The real question though... what makes it worth $1,000? It's all about the ingredients with this one. 28-day dry aged prime beef short ribs with a 7-day Glenlivet 25 Single Malt brine and Indonesian coffee rub, topped with pan-roasted Hudson Valley foie gras, Italian Alba white truffles, black truffles, Stoli Elite infused-wasabi, roasted beet and cabbage horseradish, champagne infused mustard and a microgreen herb medley, served on gold speck Argentinian grilled rye whiskey flatbread with a side of gold-dusted black truffle tater tots and glass of champagne to wash it all down.
Process that.
Will you be ordering? It's available through Monday only.
DOMA Land + Sea
490 Chestnut Street
Cedarhurst NY 11516
516-881-7712
domalandsea.com