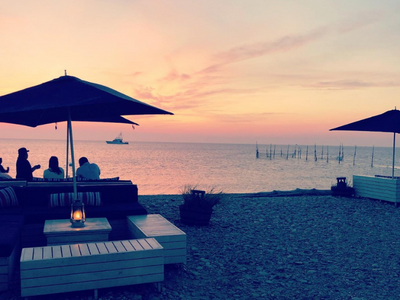 Best Dock & Dine Restaurants
August 11, 2022 | What To Do
One of the highlights of our summer every year is dining right on the water. These seaside restaurants offer stunning sunsets, delicious seafood and for boaters, a marina for docking. Here are four of our favorite dock & dine spots on Long Island.
Duryea's Orient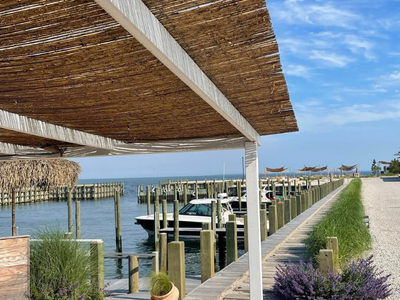 Credit: Duryea's Orient
Lazy rose filled days and nights spent with friends and family are the M.O. at this iconic establishment. The casual seaside gem at the tip of the North Fork serves the freshest seafood and tastiest drink, all enhanced by the soothing ocean breeze.
Navy Beach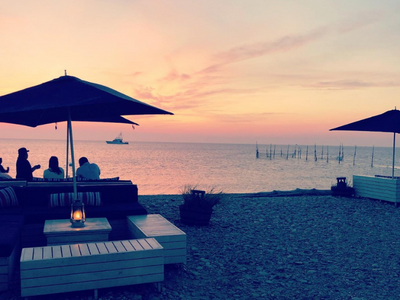 Credit: Navy Beach
Navy Beach serves casual coastal cuisine in a laid back, family setting. Situated on a 200-foot private beach along Fort Pond Bay, you can't beat the sunset views here. Signature dishes include the tuna crudo, local clam & corn chowder, little gem Caesar and buttermilk fried chicken. Navy Beach is boater-friendly, as Fort Pond Bay offers safe anchorage.
Cowfish


Credit: Cowfish
Whether you're chasing the summer sun or wishing for a warm winter meal, Cowfish in Hampton Bays is an option throughout the year. The flavorful menu features a combination of perfectly spiced meat and poultry and hearty fish dishes while the salad selection incorporates unique twists on old favorites.
Wave Seafood Kitchen


Credit: Wave Seafood Kitchen
No visit to Port Jefferson is complete without stopping for dinner at Wave. The eclectic lounge offers refreshing cocktails such as elderflower spritzer, rose & sparkle and blood orange margaritas. Live music can also be enjoyed at Wave every night this August.