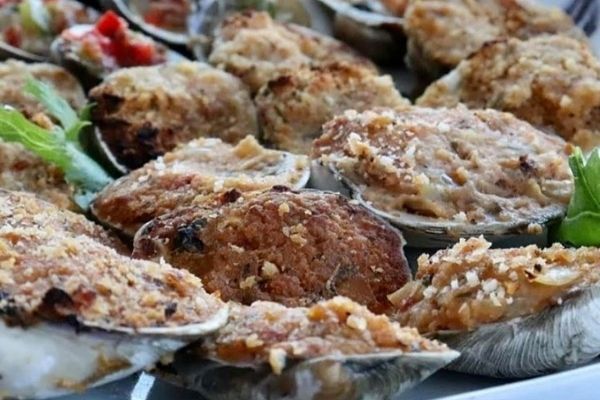 Long Island Restaurants with Wonderful Holiday Decorations
December 3, 2021 | What To Do
Decorations are a holiday hallmark and we love seeing the lights across Main Street during this special time of year. The following Long Island eateries take this task seriously, offering feasts for the eyes at their restaurants in December. Make sure you visit them now before everything is taken down in early January! They all would make Buddy The Elf himself proud.
Oconee East Diner


Credit: Oconee East Diner
At Oconee East Diner in Islip, there practically isn't any space left on the wall to embellish. Upon entering, you are welcomed by a massive skeleton wearing a Santa hat. Flanked on the sides of our boney friend are an inflatable Grinch and a minion from Despicable Me. The inside is decked out in red and white balls, poinsettia leaves, snowflakes and other festive decorations. Chef Bill Thompson not only cooks excellent breakfast omelets and French toast, but he's also responsible for the impressive decor.
View Restaurant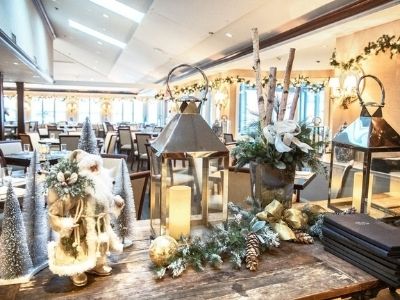 Credit: View
You'll be walking in a winter wonderland when you visit View in Oakdale! Nestled along the Connetquot River, the decor gives off a winter/nautical theme featuring snow-dusted coniferous trees, white seashells, dried starfish and reindeer figurines adoring its dining rooms. However, the tea room is fit for Mrs. Claus herself featuring two fireplaces draped with garland, a sushi bar and even a waterfall.
The Snapper Inn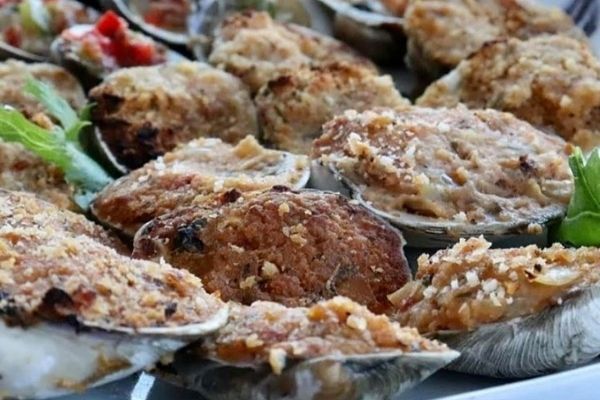 Credit: The Snapper Inn
The Snapper Inn, brings the forest indoors for the holidays. Not one, but two large artificial trees are brought inside: a 6-foot, upside down one in the foyer and a 14-foot one in the main dining room. Hundreds of poinsettias float around the restaurant as well and fresh garland lines every horizontal surface. The Christmas vibes are real here.
The Snapper Inn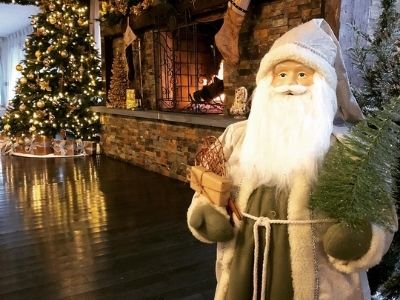 Credit: Milleridge Inn
The Milleridge is about as long as the Polar Express. It sits on twelve acres of land, and the restaurant must have a team of elves placing decorations everywhere! In reality, about twenty members of the staff spend several weeks in November hanging wreaths, poinsettias, and assembling figurines throughout the grounds. The Milleridge also hosts many holiday activities in the coming weeks, including a North Pole Express train ride and Xmas music karaoke!