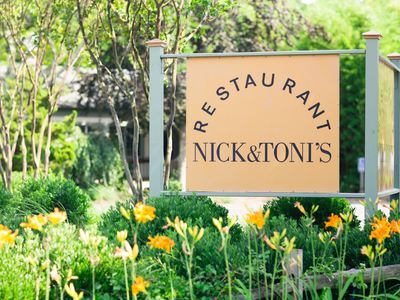 Cinematic Restaurants for the Film Fest
October 3, 2022 | What To Do
The Hamptons International Film Festival is celebrating its 30th anniversary this fall with an exciting slate of feature films, documentaries, short films and film-related events. Films such as The Whale, The Son, The Banshees of Inisherin will be premiering, as well as Q&A events with luminaries such as Hillary and Chelsea Clinton, Martin McDonagh, Mariska Hargity and Barbra Streisand! Here are four restaurants in East Hampton to dine at before or after catching a flick. [>
Rowdy Hall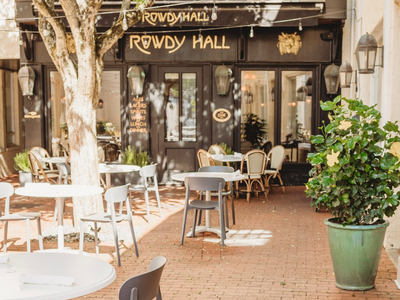 Credit: Rowdy Hall
A mere feet away from the East Hampton Regal Movie Theater, Rowdy Hall will be hosting casual conversations with accomplished filmmakers at their restaurant during the first weekend of the festival. On Saturday, October 8th, the directors of the 2022 indie darling Everything Everywhere All At Once will regale guests. On Sunday, October 9th, a dynamic group of committed documentarians will discuss how their work can help ensure that a multitude of voices are heard in America's democracy. Lastly on Monday October 10th, you can spend your morning with Chris Columbus, directors of such classics as Home Alone, Mrs. Doubtfire, The Goonies and several entries in the Harry Potter franchise. The talks are first come, first serve at no admission and will start at 10 a.m.
Nick & Toni's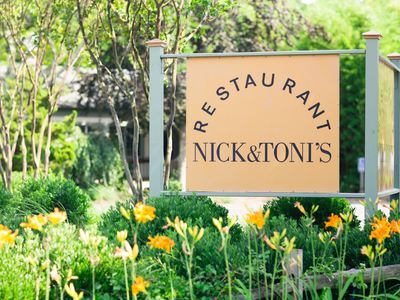 Credit: Nick & Toni's
Nick and Toni's has hosted stars of the silver screen such as Barbara Streisand, Chevy Chase, Steven Spielberg and Tom Hanks. The Tuscan farmhouse setting, wood-burning oven, and "outsider art," adorning the walls adds to the special ambiance. Menu standouts include the artisanal cheese selection, grilled sourdough panzanella salad, rigatoni and free range chicken.
The Palm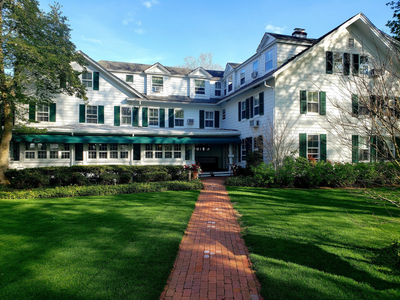 Credit: The Palm
The Palm is one of East Hampton's toughest reservations for a reason. The restaurant boasts delicious Italian and Italian-American specialties, including oysters oreganata, veal and chicken parmigiana and veal Marsala. The 8oz. fillet mignon, pappardelle bolognese, chicken parmigiana and veal martini are all indescribably good.
Fresno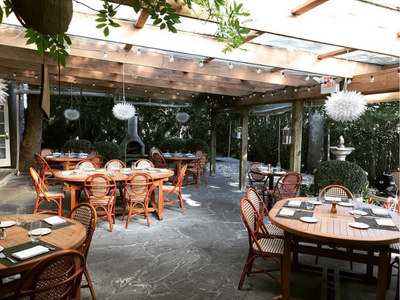 Credit: Fresno
Fresno, tucked a few blocks over from Main Street, offers a relaxed, neighborhood vibe and serves regional contemporary American cuisine. The atmosphere is cultivated and complemented by layered textures and in the warmer months, the patio is open for outdoor seating. Menu favorites includes the butternut squash soup, crispy chicken milanese and cazuela roasted cod fish.