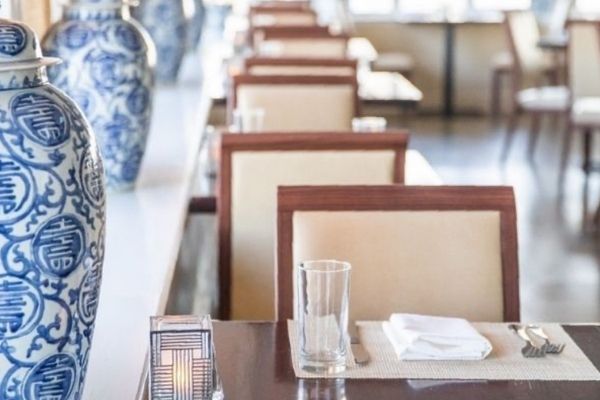 The Best Restaurants Serving Chowder on Long Island
February 24, 2022 | What To Do
February 25th is National Chowder Day! New England is rightfully known as the chowder capital of the world (pronounced "chowda" there), but Long Island doesn't slouch when it comes to seafood stew. In fact, there is even a variety called Long Island Clam Chowder, which blends the New England and Manhattan styles and is pinkish in color! Without further ado, here are the top three chowder spots on Long Island.
Bigelow's New England Fried Clams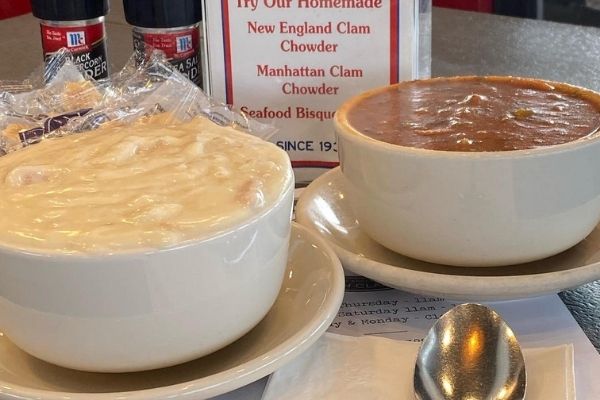 Credit: Bigelow's New England Fried Clams
In 1939, Russ Bigelow brought the knowledge he accumulated from working in the seafood business in New England to Rockville Centre when he established Bigelow's. He introduced the Ipswich clam, also known as the softshell clam, to Long Island. Bigelow's offers one of the best creamy New England clam chowders around, and its Manhattan marries the traditional red chowder with its own unique flare. Plus, the seafood bisque, featuring crab, shrimp and scallops, is a fantastic mix of the local fare.
Bostwick's Chowder House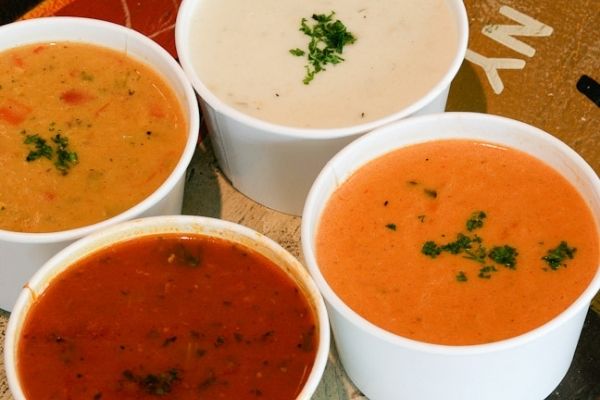 Credit: Bostwick's Chowder House
Amongst all of the fine dining experiences in East Hampton, Bostwick's is refreshingly casual. Diners eat on plastic plates with plastic utensils, and sip beer and wine out of plastic cups. There is no dress code, and weather permitting, you can dine on the outdoor patio along Route 27. It has a deliciously creamy New England style chowder and the Manhattan and corn chowders are outstanding as well. Although Bostwick's is closed for the season (re-opening in the spring), you can order the New England and Manhattan clam chowders at the Bostwick's Clambake & Catering Co. market right next door.
The Cull House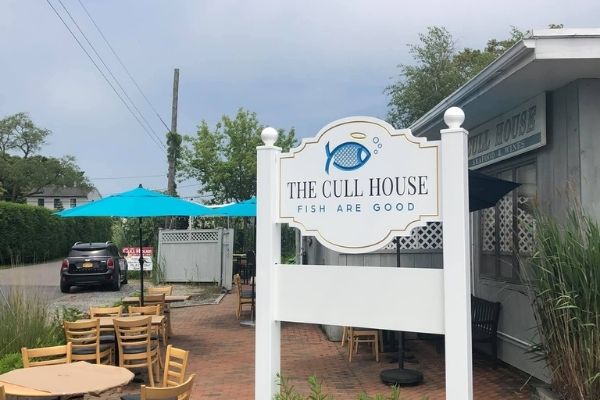 Credit: The Cull House
The Cull House's sign claims that "fish are good." After dining there, we agree. This Sayville staple has been family-owned and operated since 1977. It has a similarly chill vibe as Bostwick'; diners can enjoy seafood indoors or on the patio, and eat with disposable plates and utensils. It offers both New England and Manhattan clam chowder, either in a cup or bread bowl. The Manhattan variety has a pleasant sweetness to it. The Cull House has also mastered other seafood dishes. Their cedar plank whiskey salmon, king crab legs and grilled Mahi Mahi tacos are superb.
View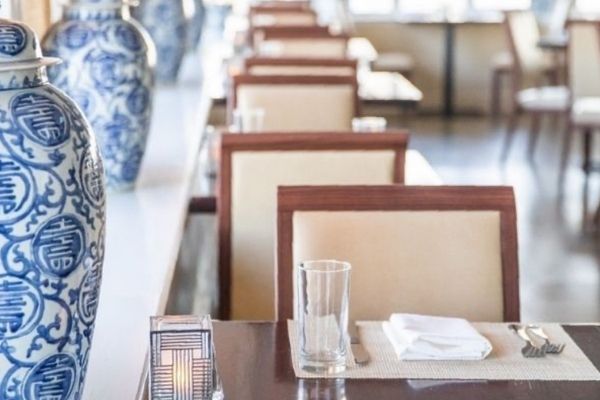 Credit: View
View in Oakdale is appropriately named. The Lessing's restaurant provides a gorgeous 360 degree view of the Great South Bay and few restaurants on Long Island, if any, can match this beautiful setting. However, View doesn't slouch when it comes to their cuisine- it offers top-notch seafood. The New England clam chowder consists of littleneck clams, smoked bacon and Yukon potatoes. If that's not enough, you can also add grilled chicken, shrimp, steak or fish to it. Great seafood entrees to try include the seared Scottish salmon, Coquilles St. Jacques (great scallop) and togarashi dusted tuna.