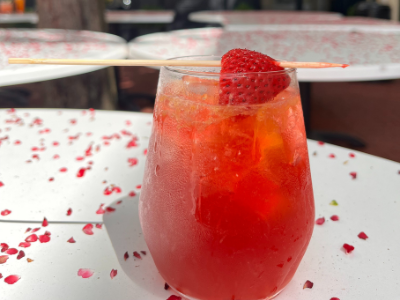 Great Summer Bevvies
July 29, 2022 | What To Do
Raise a glass, because Long Island has a bevy of great beverages! Summer sippers are an absolute necessity to cool down from the heat and to chill to the max. Here are our four favorite cocktails at Long Island restaurants.
Rowdy Hall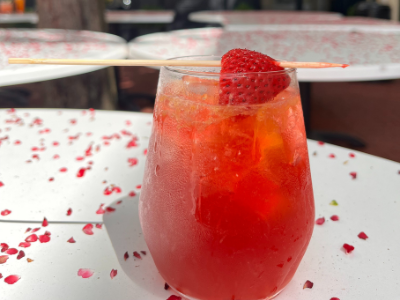 Credit:Rowdy Hall
Tucked away in the Parrish Mews on Main Street, Rowdy Hall takes its name from the turn of the century boarding house frequented by artists who visited East Hampton. According to local lore, when church-going locals would pace the place still full of reveling guests on Sunday mornings, they declared the establishment to be a "Rowdy Hall." The rose sangria features Corbières Rosé, Giffard Pamplemousse, Pierre Ferrand Dry Curaçao, pomegranate juice, and muddled Fruit, served on the rocks in a stemless glass.
Townline BBQ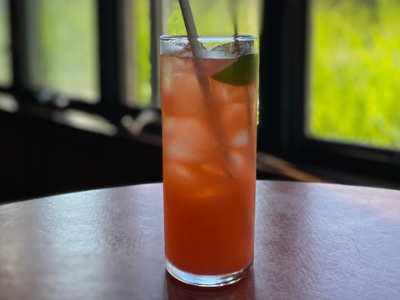 Credit: Townline BBQ
This fantastic 'cue joint is located where Sagaponack meets Wainscott, hence the name Townline. Their "Deconstructed Daiquiri" contains the usual suspects: double-dose of Diplomatico Planas white rum, fresh lime and Townline's from-scratch strawberry shrub #2. It's deconstructed because it isn't blended, instead tall on the rocks. It's magnificent.
Rustic Root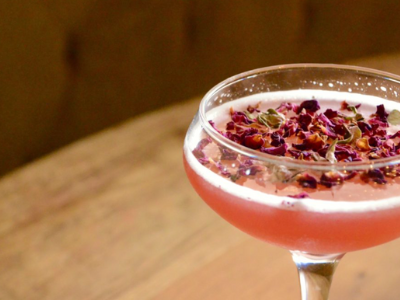 Credit: Rustic Root
One of the greatest things to come out of the pandemic was the Moira Rose cocktail. The staff at Rustic Root in Woodbury were so addicted with the Canadian sitcom Schitt's Creek during quarantine that when they returned to work, the named a cocktail after one of the characters on the show, Moira! Played by the hilarious Catherine O'Hara, this floral French martini is garnished with dried rose petals.
Mercato Kitchen Cocktails


Credit: Mercato Kitchen & Cocktails
You wouldn't think that throwing together four liquors would work in one drink, but somehow it does. Nearly four ounces of alcohol against less than half that amount in mixers- it's just what the doctor ordered, sometimes. We love the Long Island Iced Tea at Mercato Kitchen & Cocktails in Massapequa. We also love their to-go cocktails, which make for great beach sips!