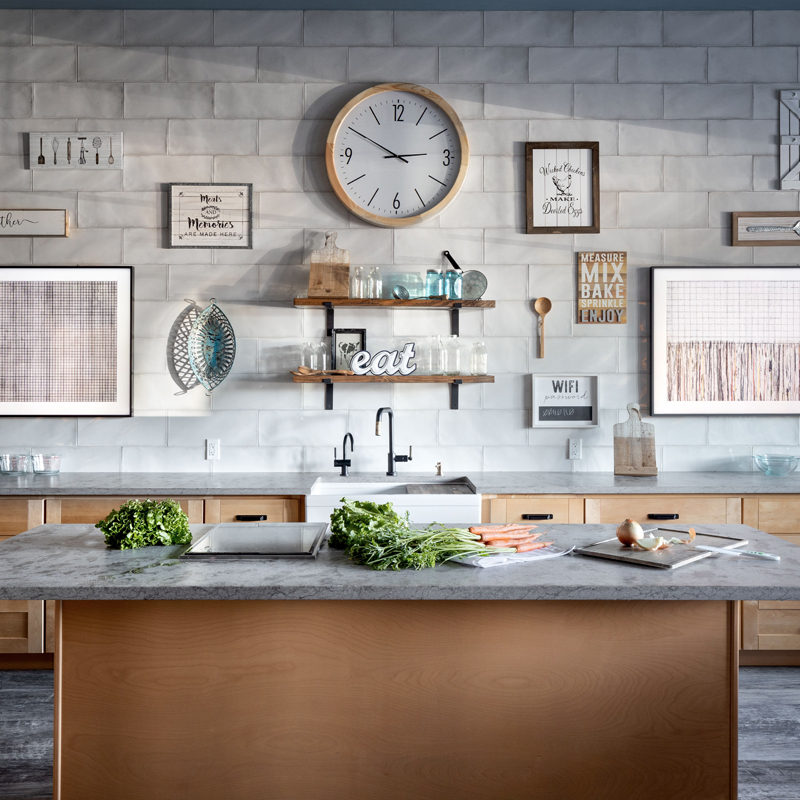 Apron Masters Kitchen Hosts Healthy Eating Program
January 29, 2021 | What To Do
Recreational kosher kitchen in the heart of Woodmere launches Heart to Heart this February featuring Preventive Medicine Physician Dr. Jordana Rothschild and Integrative Nutrition Health Expert Sara Fins.
Apron Masters Kitchen is a recreational kitchen centered around the concept of cooking and sharing meals with friends in a fun and friendly setting in the heart of Woodmere. The first recreational kosher cooking school on Long Island, Apron Masters is perfect for both children and adults. A high-end, home-style kitchen complete with a group cooking space and formal dining room, guests can enjoy hands-on classes and delicious meals created from scratch with step-by-step instruction!
The inspiration for Apron Masters Kitchen came from partners Roee Mordechai and Sharona Furman, who wanted to broaden the options for kosher recreational activities within the community, while providing a relaxed environment that encourages everyone to learn about food. Located on a vibrant strip of bustling Woodmere, the Apron Masters Kitchen features a 2,400 square foot space full stocked with top-of-the-line equipment, and a dining room for guests to enjoy their meals and host events in.
The kitchen is under the dairy kosher supervision of Vaad Hakashrus of the Five Towns and Far Rockaway. The Culinary Director, Naomi Ross, combines culinary basics, kitchen management, and a joyful approach to demonstrate the joys of cooking to students of all ages. While it is a kosher kitchen, Apron Masters strives to instill students of all backgrounds with encouragement and pride in the kitchen!
The space boasts a stylish and modern-rustic vibe, and offers a friendly, supportive and accessible kosher cooking space for guests of all ages and skills. With the sprawling space, Apron Masters provides a wide array of services including group lessons, private lessons, summer programs, kid's events, chef demonstrations, tastings and so much more! In addition to their class and lesson offerings, Apron Masters also offers a variety of professional services like event hosting for corporate meetings, workshops, product launches, kitchen and equipment rentals.
With exciting new programs beginning this month, now is the perfect time to become an Apron Masters regular! Apron Masters is introducing a new program called Chef U, where students of all ages will enjoy following fun recipes that will change monthly! Students will have their own workstations, with each station accommodating up to five people. Booking a station for Chef U is just $65 and includes everything you need to have a blast! Apron Masters will provide you with the recipe, the ingredients and all the tools you'll need in your cooking experience. Tickets can be purchased here: https://bit.ly/3a9tUvN
Coming up in February, Apron Masters is hosting an incredible healthy eating program in honor of American Heart Month called Heart to Heart with Preventive Medicine Physician Dr. Jordana Rothschild and Integrative Nutrition Health Expert Sara Fins. On Tuesday, February 9 beginning at 7 p.m., participants will enjoy insight from a panel of experts focusing on how nutrition can affect heart disease. The program will cover everyday food choices that can aid in health and wellness while viewers can follow along with recipes at home. Heart to Heart will be offered virtually over Zoom, and there will be a 15-minute preparation opportunity beginning at 6:45 p.m. for those who would like guidance in preparing to follow along with the recipes at home.
Offering a VIP package for Heart to Heart, the VIP participants will enjoy a short Q & A with Culinary Director Naomi Ross, Dr. Jordana Rothschild and Sara Fins, as well as a voucher for a 15-minute 1-on-1 coaching consultation with the presenter of their choice! VIP participants will also receive a bonus recipe courtesy of Apron Masters Kitchen. Tickets are $24.99 for regular admission, $49.99 for a VIP experience and can be purchased here https://bit.ly/3nJKs2q. Participants may also add on an ingredients box, in which Apron Masters Kitchen will provide all necessary ingredients, pre-portioned for the recipes. The ingredients box can be added on at the time of booking, and pickup will begin at 11 a.m. on Tuesday, February 9. Cost is $69.99. A list of ingredients necessary, as well as the recipes to follow along at home, a Heart Health Guide PDF and the Zoom link will be provided via email upon ticket purchase.