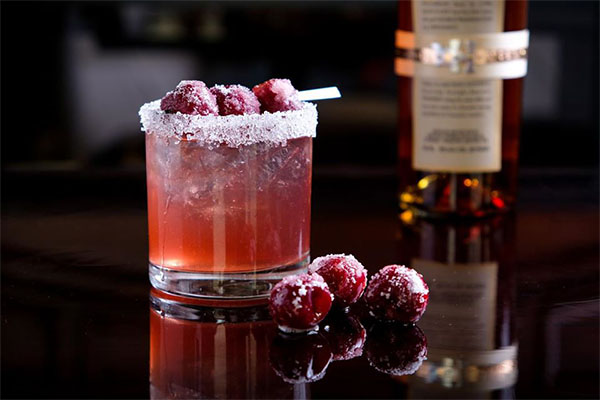 Winter Cocktails for Sipping this Season
December 9, 2019 | Daily Bite
Winter swept in and the holidays are upon us, what better way to celebrate than with delicious wintery cocktails!
We rounded up some of our favorite seasonal cocktails being served across Long Island. Cheers!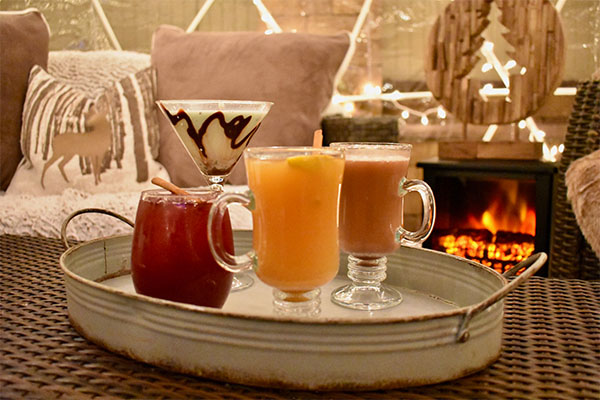 Photo Credit: Maxwell's
Nestled in the heart of Islip, Maxwell's has created a new winter village on their back patio with the addition of two cozy igloos! Complete with cozy blankets and a warm fireplace, it's the perfect spot to enjoy the specially curated cocktail menu. Try options like the Spiked and Spicy Hot Chocolate, made with hot chocolate, Captain Morgan spiced rum and topped with mini marshmallows, or enjoy a Fireside Sangria made with merlot, Stoli vanilla, Fireball, cranberry juice, pineapple juice and garnished with a cinnamon stick.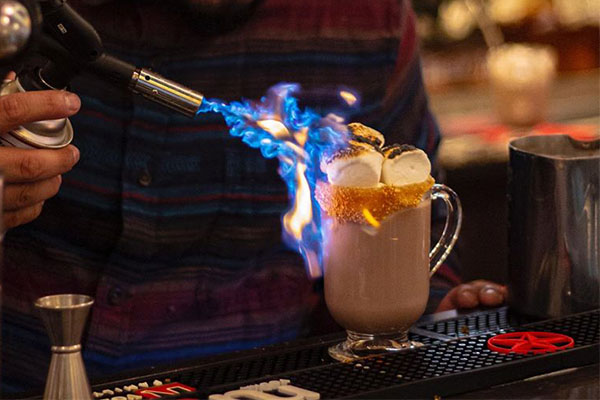 Photo Credit: Whiskey Down Diner
A family-owned mainstay in Farmingdale, the Whiskey Down Diner has all the trappings of a classic diner, but with a modern menu and interior. Rolling out their new 12 Days of Christmas cocktail menu, Whiskey Down is offering delicious boozy comforts all month long. Try the S'mores Hot Chocolate, made with mezcal, cookie butter, homemade hot chocolate, a graham cracker rim and topped with toasted marshmallows. If you're looking for a bit more of a punch, try the White Christmas Cosmo made with white cranberry, lime and vodka or the Wet Bandits, a shot of apple brandy and a house beer.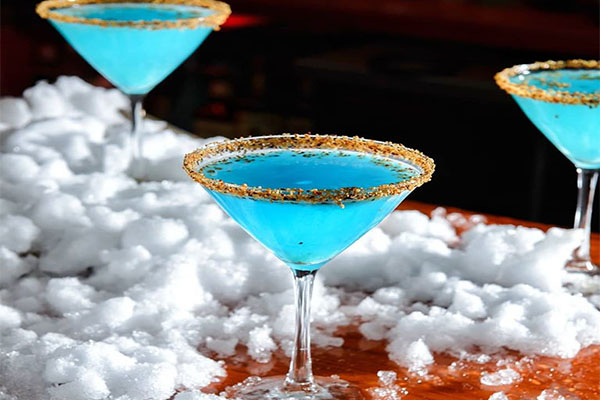 Photo Credit: Spiros Lounge
Spiros Lounge of Rocky Point has an ever expansive cocktail menu, but their winter offerings are a fun addition. If you're into sweets, try the Crème Brûlée made with Absolut vanilla, Van Gogh Dutch caramel, Cointreau and Frangelico or the Jack Frost Martini made with pearl coconut vodka, Malibu, Hpynotiq, blue curacao and pineapple juice. If cookie baking parties are your favorite part of the season, the sugar cookie martini is for you. Made with Godiva white chocolate liqueur, Pinnacle whipped cream vodka, Bailey's Original, butterscotch syrup and cream, this sinful cocktail is a wintery delight.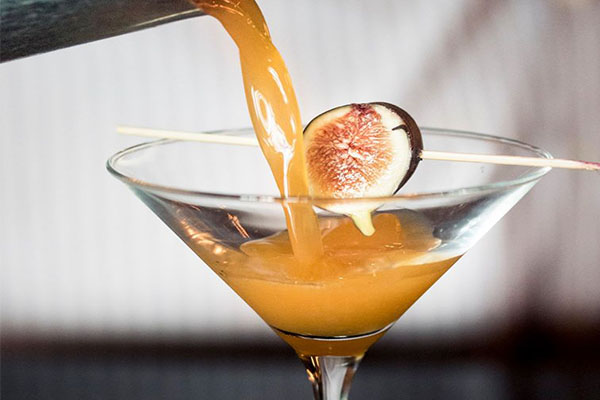 Photo Credit: Honu Kitchen & Cocktails
Honu Kitchen & Cocktails in Huntington is a landmark crowd pleaser. Try their seasonal cocktails like the Maple Old Fashioned made with Bulleit bourbon, Vermont maple syrup, cinnamon and bitters, or the Getting' Figgy With It, made with Figenza vodka, Earl Grey tea and apricot.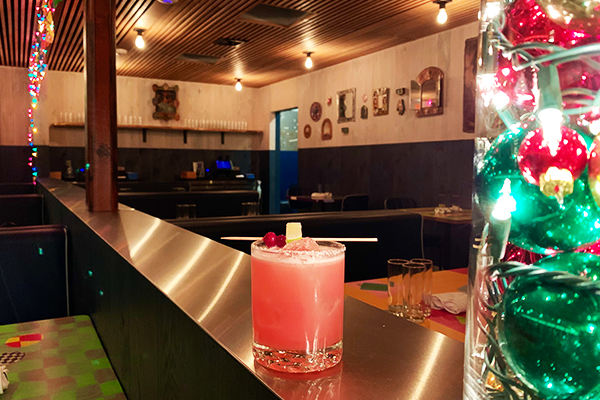 Photo Credit: Coche Comedor
Tucked into Amagansett, Coche Comedor is a Mexican restaurant serving up delicious bites and even better drinks. Their menu was designed with sharing in mind, meant to be enjoyed with friends. One of their signature cocktails, Christmas in Mexico, is the perfect winter cocktail. Made with cranberry spice infused tequila, Cointreau, fresh lime and agave, this drink will give you all the holiday flavors you crave.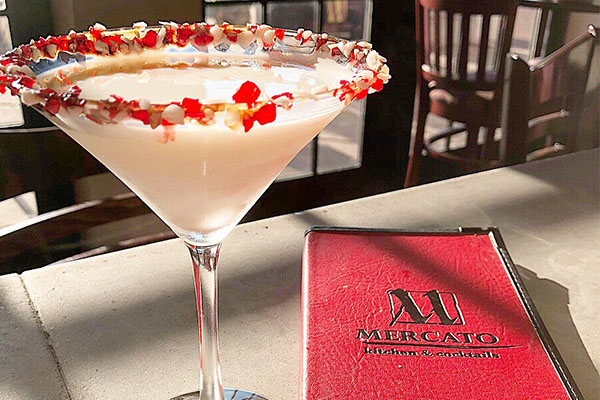 Photo Credit: Mercato Kitchen
Inspired by the local markets where people gather in Italy, Mercato Kitchen in Massapequa Park delivers an atmosphere where everyone feels right at home. Cozy in and try one of their seasonal cocktails like the Scarlet Bourbon, made with bourbon, fresh lime and muddled strawberries, or The Fig-Tini made with fig vodka, elderflower liqueur, pomegranate juice, fresh lemon and lime and a splash of champagne.
Whatever your favorite winter flavors are, you're sure to find something delightful to sip on at one of these Long Island favorites.