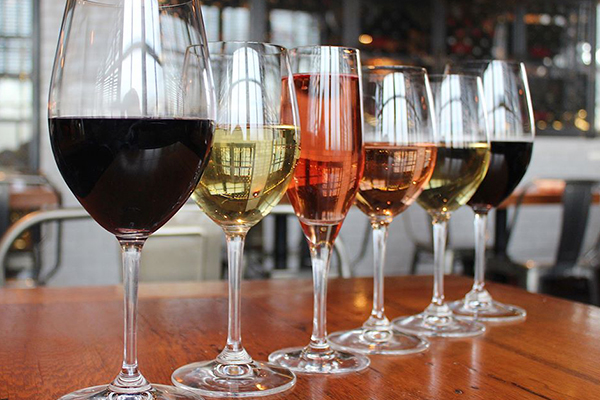 Salud to National Wine Day
February 18, 2020 | What To Do
National Wine Day is the perfect excuse to celebrate with a glass of wine (or three).
No need to w(h)ine, we rounded up the best wine specials on Long Island!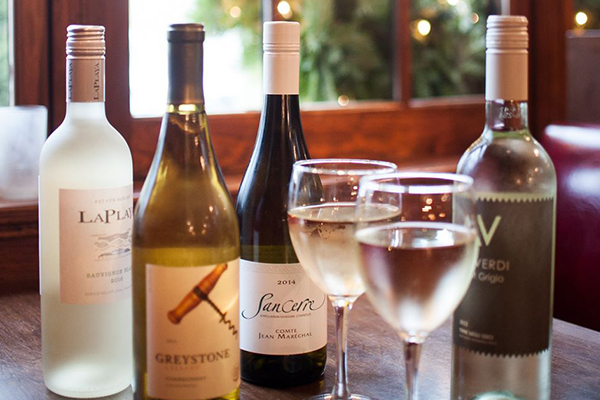 Photo Credit: Indian Wells Tavern
Indian Wells Tavern, a Hamptons staple, offers a weekly wine special that sets the bar high! From Sunday through Thursday, all bottles of wine are half-priced with the purchase of any entrée. Enjoy dishes like their famous seafood pasta, loaded with lobster, shrimp and scallops then tossed in a creamy sun dried tomato sauce, or the grilled rib eye, a 16 oz. center cut served with a brandy peppercorn sauce, mashed potatoes and veggie!
Photo Credit: Blue Restaurant & Bar
Blue Restaurant & Bar, a quickly rising fan favorite in Islip, offers happy hour at the bar every day from 4 to 7 p.m. Enjoy $4 glasses of house wine while noshing on delicious bar bites, all half-priced. Is there any better pairing than a glass of wine and parmesan truffle fries?! We don't think so either.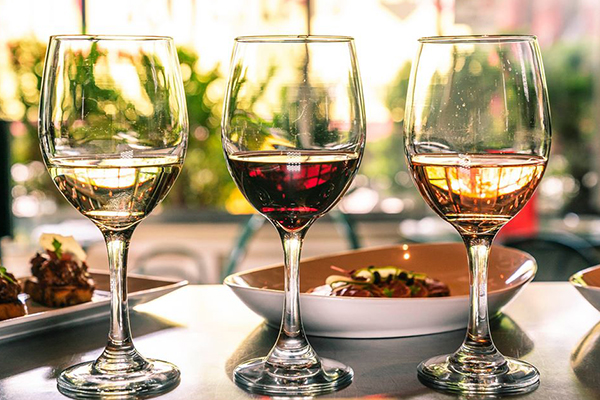 Photo Credit: Novita Wine Bar
Novita Wine Bar in Garden City is rapidly becoming Long Island's favorite happy hour. From Monday through Friday, enjoy $6 glasses of wine and discounted bar bites. Celebrate National Wine Day a few days late and indulge in complementary pizza and pasta on Thursdays and Fridays with happy hour from 5 to 7 p.m.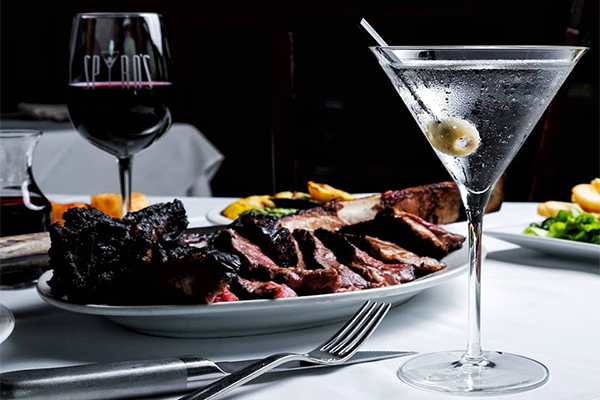 Photo Credit: Spiros Lounge
Spiros Lounge of Rocky Point offers a bold and expansive happy hour menu every day from 1 to 6 p.m. and 9 p.m. to 12 a.m. on Fridays and Saturdays. With $6 glasses of wine and martinis, $8 beers, $8 Oysters Rockefeller and $22 skirt steak, their happy hour deals are truly unmatched.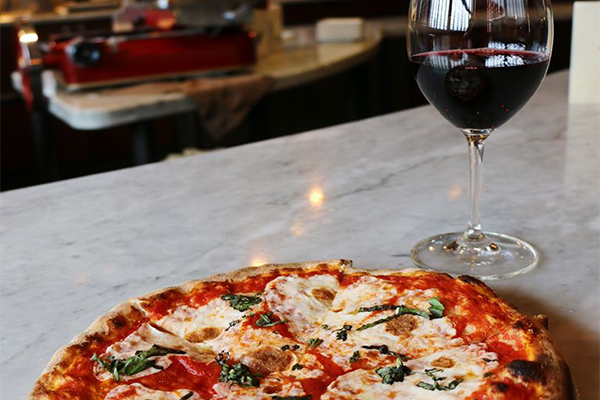 Photo Credit: Spuntino Wine Bar
Spuntino Wine Bar in Garden City presents a wonderful breadth of world class international wines paired with an expansive Italian small plate menu. Monday through Friday from 3 to 7 p.m. and 10 p.m. to close, sip on their wine on tap for $7 a glass, $18 half-liters or $35 full liters.