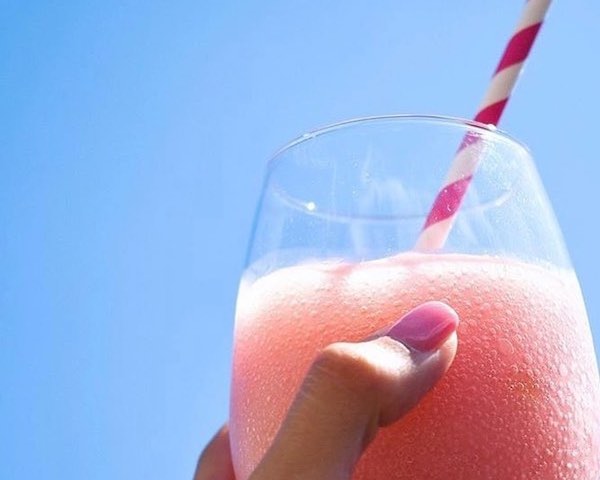 Where to Sip Rosé
June 27, 2018 | What To Do
Roses are red, but rosé is pink. Check out these restaurants, then go grab a drink!
Beacon – Sag Harbor
With scrumptious seafood and beautiful waterfront views, it's hard to not see the world through rosé colored glasses at Beacon. After an unforgettable meal, treat yourself to their full bar menu featuring craft beers, specialty cocktails, and, of course, a wide array of rosés to choose from. Whether it's by the glass or bottle, there's a wine for everyone at Beacon.
Duryea's – Montauk
Enjoy seafood, sights, and sips galore at Duryea's! This iconic waterfront restaurant not only offers some of the best lobster on the East End, but their extensive rosé list is also sure to please. Our favorites include 'Château Saint-Maur, 2017', 'Domaine Ott 2017', and 'Garrus 2016'. Sip away!
Maxwell's – Islip
While Maxwell's offers plenty of delectable drink options, this laid-back yet refined eatery's biggest seller is the refreshing 'Notorious Pink'. Enjoy classic American fare in a family-friendly environment, then cap off the evening with a glass (or two... or three) of this light and floral rosé. We're not counting!
Mirabelle Restaurant & Tavern – Stony Brook
Is there anything more classic than indulging in expertly prepared French cuisine while sipping on a refreshing glass of rosé? No, which is why Mirabelle Restaurant & Tavern is one of the best places to go if you're looking to drink pink. Indulge in Chef Guy's unique farm-to-table dishes, then pour over their extensive rosé list. If you're feeling particularly decadent, go the extra mile and pair your drink with one of their famous desserts!
Navy Beach – Montauk
When Navy Beach was designing their drink menu, they really rosé to the occasion! From cocktails to chardonnay, this seafood restaurant has everything you could want and more. Their rosé selection is just as impressive, with options including 'Watts Up "Shhhhh" Lodi, California 2016', 'Château Minuty "Rosé et and " Côtes de Provence, France 2016'. Take your pick, then kick back and enjoy while watching the sunset on the sand.
Post Office Café – Babylon
If you thought a chilled glass of rosé was as summer-y as you could get, you may want to sit down for this one. The Post Office Café is starting the season with frosés – and yes, that's a portmanteau for frozen rosés. Enjoy one of these babies along with some of their famous burgers and other classic American favorites for the perfect evening.
Sandbar – Cold Spring Harbor
With unparalleled cuisine and a wide selection of wines and cocktails, dining at Sandbar will certainly make you see the glass as half-full. For the ultimate rosé-sipping experience, enjoy a cool glass of your favorite drink alongside a fantastic burger while soaking in the sunshine. Yes way, rosé!
VIEW - Oakdale
There's no better way to spend a day than enjoying a glass of rosé on the bay, and that's exactly what you can look forward to at VIEW. Not only does this waterfront restaurant boast an impressive collection of rosés (including 'Notorious Pink'), but they also offer live music, incredible views, and seafood that's to die for. Can you say, "Sip sip hooray"?
Library Café – Farmingdale
Stop and smell the rosé at Library Café! There's plenty of libations to enjoy at this bustling pub, including an extensive wine list featuring everyone's favorite pink drink. Enjoy your pick of rosé and pair it with some classic American care for the ultimate summer meal!