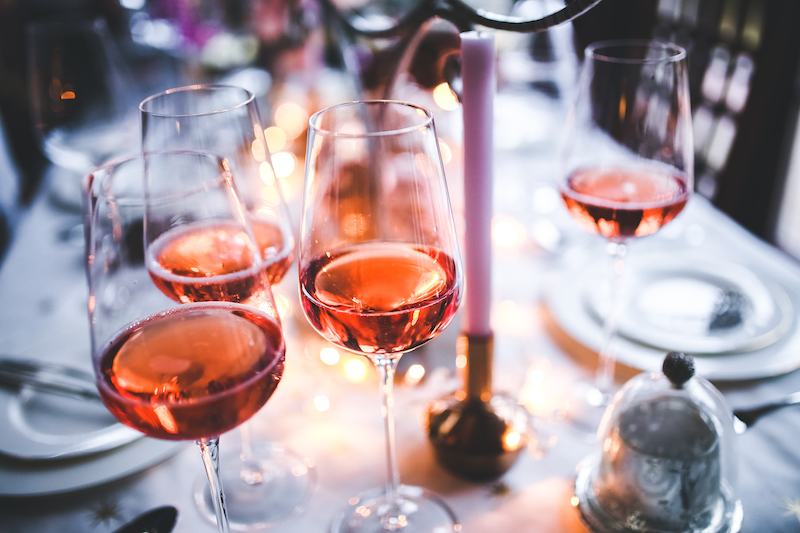 Where to Wine on Long Island
February 28, 2018 | What To Do
This Sunday is National Drink Wine Day, and no, we didn't just make that up as an excuse to drink wine.
It's a real holiday, and to celebrate, we've rounded up some of Long Island's most exciting upcoming wine events. Sip-sip hooray!
Drink Pink at The Baker House 1650
The Baker House is inviting you to stop and smell – well, drink - the rosé. On Saturday, March 10, this boutique inn will be offering a rosé tasting from 4 p.m. to 6 p.m. The evening will feature six different rosés guided by a representative from Domaine Select Wine and Spirits, as well as light snacks. Get your tickets here.
Five-Course Pig Dinner Featuring Macari Vineyards at Almond
The glass is definitely more than half-full during Almond's five-course pig dinner featuring Macari Vineyards. On Thursday, February 22, visit this down-to-earth eatery to enjoy a scrumptious five-course whole pig dinner paired expertly with Macari wines. Reservations are highly recommended, so check out their menu here and call 6315375665 to book your seats today.
Drink-In Theatre at Harmony Vineyards
Here's one more reason to look forward to summer. Starting in May, Harmony Vineyards will be hosting their Friday night Drink-In Theatre. Enjoy movies, wine, and everything fine underneath the stars every Friday from 5 p.m. to midnight. The best part? Admission is free; just be sure to fill up on some of their delicious foods, wine and beer.
Book & Bottle with Eileen Duffy at the Suffolk County Historical Society
Think while you drink at the Suffolk County Historical society. Join Eileen Duffy on Thursday, March 1 from 6 to 8 p.m. to learn about Long Island's wine history with her book 'Behind the Bottle: The Rise of Wine on Long Island'. The evening includes a book sale, signing, admission to current exhibits, and of course, wine and cheese. Reservations are recommended and can be made by calling (631) 727-288.
Long Island Winter Fest Kick-Off Party
Need something to brighten your winter? Don't fear, Long Island Winter Fest is here. Created to promote and celebrate Long Island's Wine Country, the kick-off party begins Friday, February 24 from 7 to 10 p.m. at Hotel Indigo East End in Riverhead. With exhibitors including Bedell Cellars, Long Island Spirits, Jamesport Vineyards, Wölffer Estate Vineyards and more, the question isn't "wine", it's "wine-not?" Buy your tickets here.
Tasting Fridays at Mirabelle Restaurant
Wine a little, laugh a lot! That's the spirit(s) every Friday night at Mirabelle Restaurant at the Three Village Inn. With a new menu crafted by Executive Chef Guy Reuge each week, enjoy seven courses served with wine pairings based on seasonal and locally sourced ingredients. Don't forget the live music from 6 to 9 p.m! Check out the menu and call (631) 751-0555 for reservations.