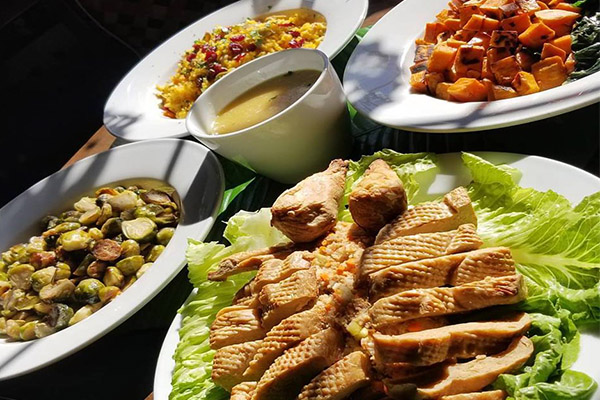 Vegan Eateries Across Long Island
October 21, 2019 | Daily Bite
These top vegan eateries have long dedicated most, if not all, of their menus to innovative and delicious vegan cuisine.
Trying to dine out while adhering to a vegan diet has long been associated with being served a plate of tasteless soggy vegetables or a bowl of plain lettuce. However, with vegan and plant-based lifestyles growing in popularity, restaurants are increasingly adding vegan options to their menus.
Whether you have a vegan or plant-based diet or just want to try to eat healthier, you'll want to try some of these Long Island vegan hot spots!
Tula Kitchen - Bay Shore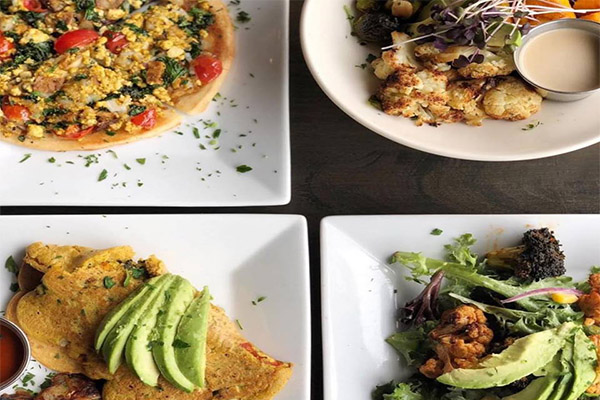 Photo Credit: Tula Kitchen
Tula Kitchen, the brain child of Jacqueline Sharlup, was named after the Sanskrit meaning for balance, Tula. The owner and chef believes that the key to life is a balance between friends, family, love, laughter, and health. You feel this as soon as you take in the eclectic décor of Tula Kitchen in Bay Shore. With menu offerings like the French Peasant, grilled cauliflower steak atop French lentil and white bean stew, and a Tempeh Reuben, sauerkraut, Russian dressing, and vegan cheese, Tula is a vegan heaven. With options for meat eaters and vegans alike, Tula is sure to be a crowd pleaser keeping you happy and healthy.
The Purple Elephant - Northport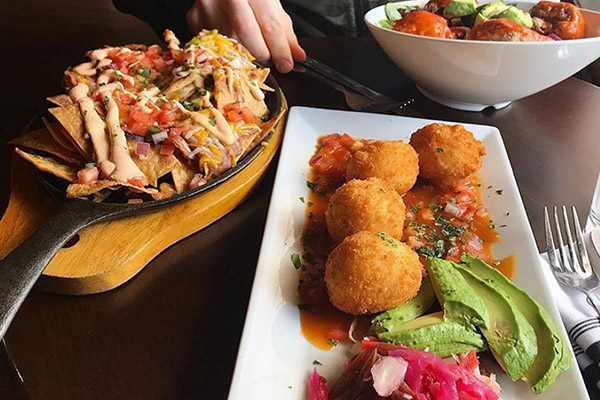 Photo Credit: The Purple Elephant
With a cozy fireplace and a gorgeous waterfront view, The Purple Elephant in Northport is serving up delicious delights using only the freshest and purest ingredients. They offer options like Soy Burnt Ends served in white corn tortillas with El Salvadorian roasted tomato sauce, vegan cheese, avocado, black beans and brown rice, and Stuffed Spaghetti Squash with spicy vegan chicken, red peppers, toasted garlic, green peppers and vegan cheese. The Purple Elephant is serving up robust flavors of Central American and Latin cuisines.
3 Brothers Vegan Café - Copiague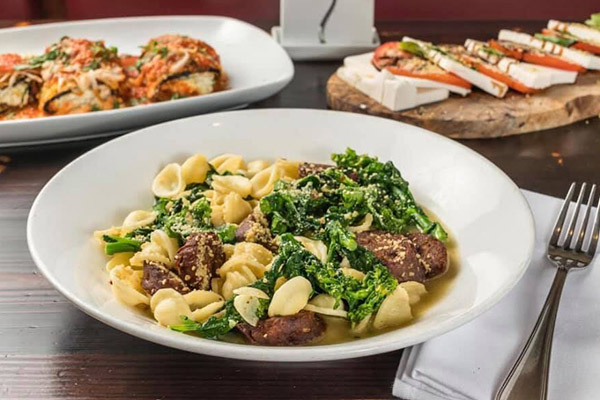 Photo Credit: 3 Brothers Vegan Café
Currently the only all vegan restaurant on Long Island, 3 Brothers Vegan Café was born from Jay Astafa creating a vegan menu for his father's restaurant, 3 Brothers Pizza Café. After popularity of their vegan items surged and over 70% of the menu became vegan, they decided to open a 100% vegan café. With their own in-house vegan cheese program, you know that you're getting the freshest ingredients possible. 3 Brothers offers traditional Italian dishes like pasta carbonara and bolognese sauce with all vegan ingredients and no lack in flavor.
Batata Café - Northport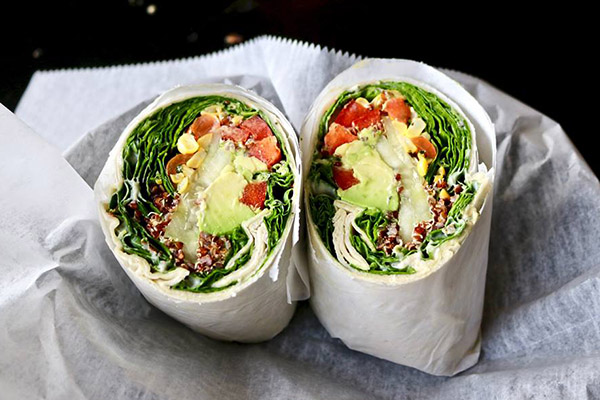 Photo Credit: Batata Café
Batata Café in Northport is dishing up fresh ingredients and friendly service that will bring you back for breakfast, lunch and dinner. Everything is made to order, ensuring freshness and total customization! They pride themselves in providing many plant based items in addition to their free-range, antibiotic-free meat. Choose from a vegan bowl like the Buddha, served with red quinoa, massaged kale, roasted veggies, mixed greens, and tahini dressing, or the Power Protein Wrap served with quinoa, spinach, cucumber, red pepper, avocado, roasted corn salsa and a vegan cilantro aioli. The menu changes frequently, so be sure to check their website for daily offerings.
Tiger Lily Café - Port Jefferson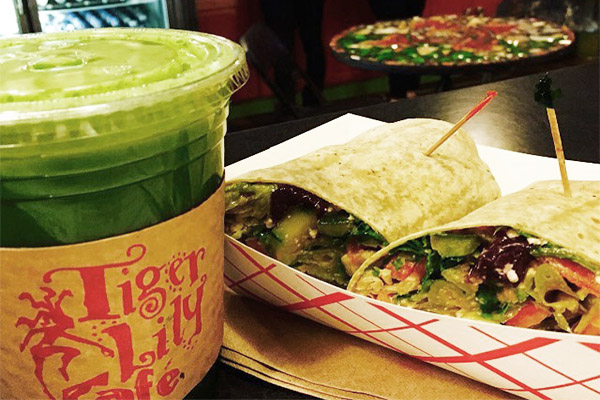 Photo Credit: Tiger Lily Café
Tiger Lily Café in Port Jefferson is the funkiest alternative vegetarian eatery around. While they are best known for their wraps and salads, all of their recipes are original and innovative. Try the Sesame Tofu Cutlet Wrap served with house-made sesame tofu cutlets, tomatoes, sprouts, mesclun greens and house-made Asian peanut sauce, or the Shaharazade served with homemade hummus, grated carrots, mesclun greens and sprouts on your choice of wrap. Step off the beaten path for a break from the ordinary and enjoy their colorful atmosphere, cushy lounge chairs and eclectic music alongside delicious alternative cuisine.