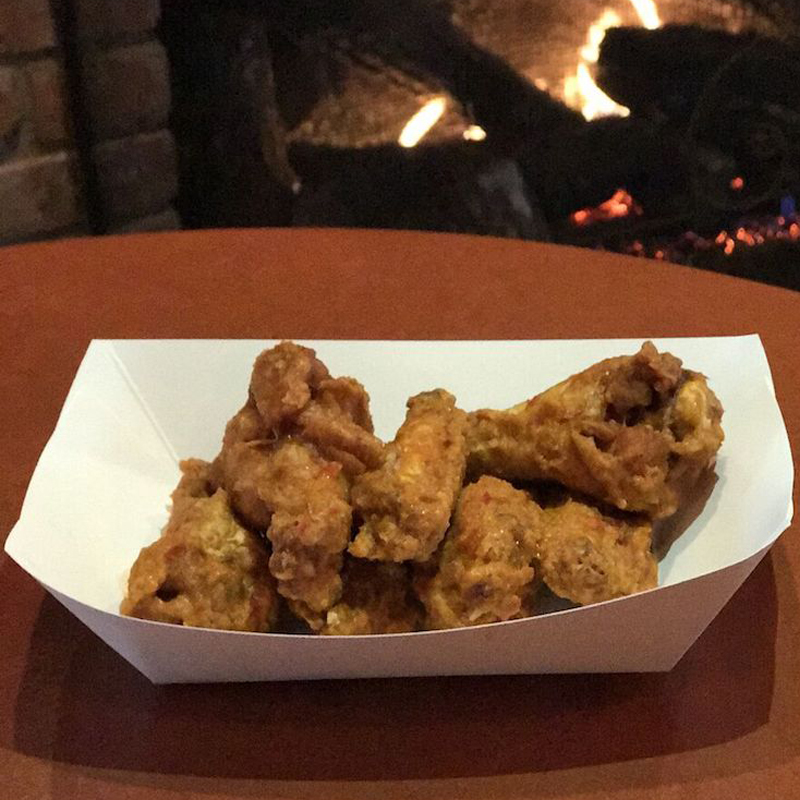 Spice, Spice Baby: The Wings of Fire is Heating Up at Townline BBQ
January 11, 2018 | Daily Bite
Like spicy foods? Good at handling heat? Think you're tough stuff?
Well, Townline BBQ is asking you to put your money where your mouth is. This Sagaponack restaurant has taken its reputation of a "hotspot" a bit too literally and is spicing things up with their new "Wings of Fire" challenge. The challenge, for those who dare, is to consume seven of Townline's extra hot atomic wings in seven minutes. But that's not all: contestants must also endure a seven minute "burn period" following consumption. If that sounds too difficult, don't worry. Contestants are allowed to have a drink during the "burn period"- provided, of course, that the drink is beer.
To the victor goes the spoils: those who manage to survive the "Wings of Fire" challenge will win not only glory, but also free food. Champions will have their name and photo posted on the Townline BBQ Wall of Fame, and Townline will comp the cost of the beer and wings. The challenge is available anytime during Townline BBQ's business hours, so come on and give it a shot - if you're brave enough.
These aren't your grandma's hot wings, so contestants must be at least 21 years old to participate. No sneaking off to the bathroom, either; the wings must all be eaten at the bar. To ensure a fair and honest competition, a manager or bartender will time and supervise the entire contest to determine if the challenge was successfully completed.
Additional rules and regulations are as follows:
-Participants may not use napkins at any time during the challenge and must lick clean any sauce on hands before the 7 minute "burn period" begins.
-No bathroom breaks during the challenge or during the "burn period."
-No consumption of any other food or beverage during the challenge is allowed, with the exception of beer.
-All photographs taken during the challenge are property of Townline BBQ for use on social media.
Townline BBQ
3593 Montauk Hwy
Sagaponack, NY 11962
(631) 537-2271
townlinebbq.com