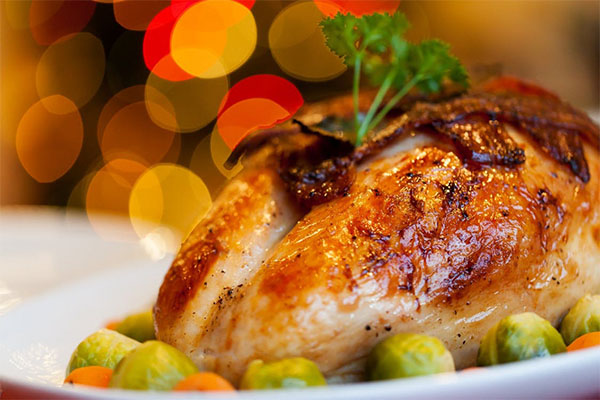 Where to Feast this Thanksgiving
November 12, 2019 | What To Do
Dining out for Thanksgiving this year? We've got you covered.
Sometimes you just need a year off from the cooking. Make Thanksgiving easeful and memorable at any of these fabulous Long Island eateries!
Small Batch Restaurant - Garden City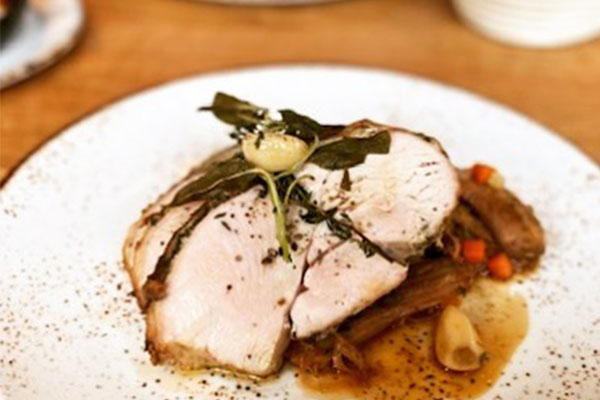 Photo Credit: Instagram @smallbatchrestaurant
Chef Tom Colicchio's newest restaurant Small Batch is offering a three-course family style menu for Thanksgiving for $55 per person for adults and $25 for children twelve-and-under. Please note that there will be no a la carte options that day, but you're guaranteed to enjoy classic Thanksgiving dishes in their warm, rustic dining room. The menu includes appetizers for the table, including a bread basket, arugula salad and ricotta dumplings. Dig into a main course of your choice, pan seared Atlantic Salmon, roasted Murray's free-range turkey, or a 12-ounce double ranch rib roast. All main courses are served with stuffing. What's Thanksgiving without pie? Especially the two classics – apple and pumpkin. Give them a call at (516) 548-8162 to make your reservations today!
View - Oakdale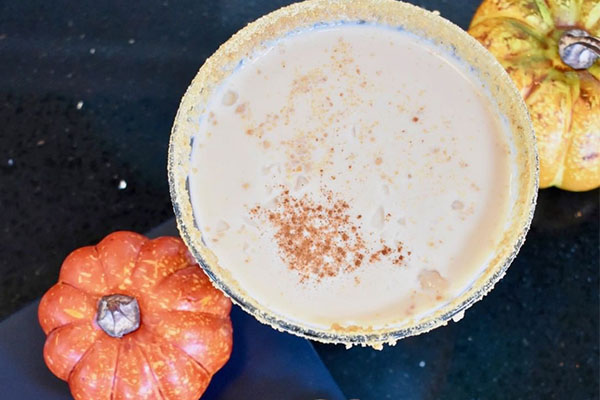 Photo Credit: Instagram @viewseafood
Start the festivities early at View in Oakdale with their Thanksgiving Eve extended happy hour on Wednesday, November 27 from 4 to 10 p.m. Enjoy live music and select drinks, beer and food for half-price! On Thanksgiving Day, View will be serving an elaborate Thanksgiving buffet dinner from 1 to 6 p.m. The buffet menu includes a carving station, continental fare, bounties from the sea, salads, harvest selections and desserts for $48.95 per person, plus tax and gratuity. Children-under-twelve cost $22.95 and children-under-three eat for free. Click here to view the full menu, and call (631) 589-2694 for reservations.
Thyme Restaurant - Roslyn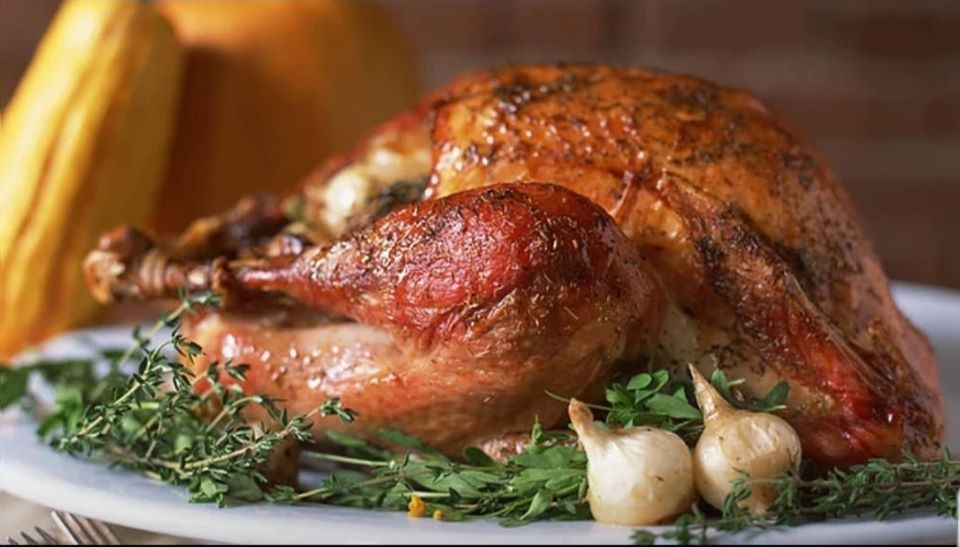 Photo Credit: Thyme Restaurant Facebook
Thyme in Roslyn Village is serving up a three-course Thanksgiving prix fixe from 1 to 7 p.m. on Thursday, November 28, which will include traditional offerings as well as modern alternatives. Start off with roasted butternut squash soup served with cinnamon cream or warm baked brie with apples, puff pastry, red seedless grapes and raspberry coulis. Stick to a traditional farm raised roasted turkey or perhaps order the long island duck breast as your entrée. For dessert, choose from apple cobbler, pumpkin pie, pecan pie and chocolate torte. Children-under-ten can enjoy their choice of traditional turkey dinner, chicken fingers and French fries or baked mac and cheese as well as a dessert for $28. Reservations are required and can be made by calling Thyme at (516) 669-5822. Click here to view the full menu!
Sandbar - Cold Spring Harbor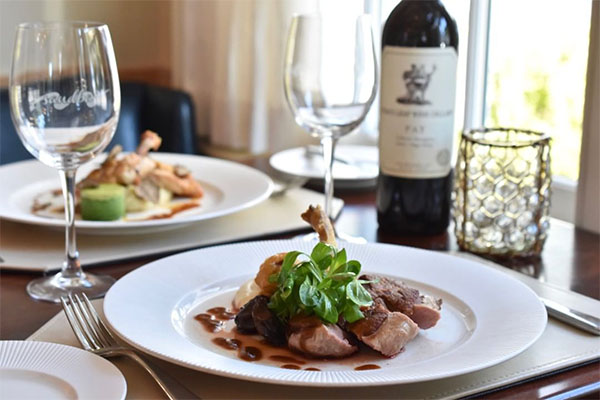 Photo Credit: Instagram @sandbarcsh
Put away the apron, because a delicious Thanksgiving meal is served at Sandbar in Cold Spring Harbor from 12 to 9 p.m. Thursday, November 28. A special a la carte menu will feature all the Thanksgiving essentials cooked to perfection for all guests' taste preferences. New to their Thanksgiving menu this year is a tofu marinated turkey served with cranberry walnut stuffing, mashed potatoes, roasted yams and gravy catering to those vegetarians or vegans in your group. Click here to view the full menu, and be sure to give them a call at (631) 498-6188 to make your reservations.
Lulu Kitchen & Bar - Sag Harbor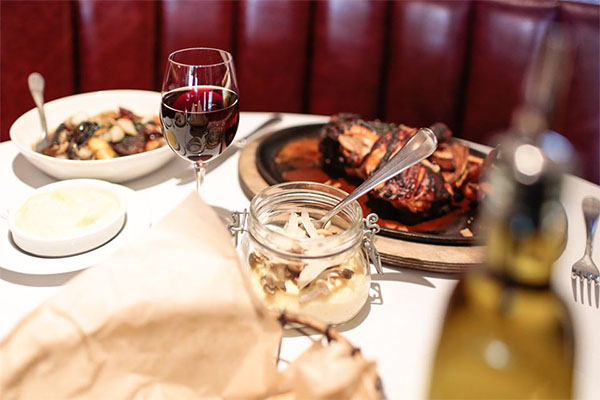 Photo Credit: Lulu Restaurant and Bar Facebook
This top-notch East End eatery is serving a wood fired turkey feast all day Thursday, November 28, as well as offering a la carte menu. The feast includes roasted turkey, roasted Brussels sprouts served with becon and lemon, sweet potato souffle, Lulu stuffing served with chestnuts, cranberry sauce and gravy. The family style option has a two-guest minimum and cost is $36 per guest. Call them at (631) 725-0900 to reserve your sport and enjoy delicious food amongst great company at Lulu Kitchen & Bar!
Art of Eating - Bridgehampton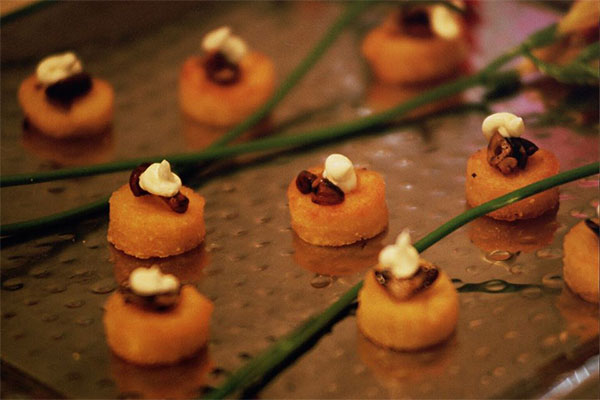 Photo Credit: Art of Eating Facebook
If you'd prefer to dine in the comfort of your own home but you just aren't up to cooking this year, look no further than Art of Eating. This Hamptons-based catering company is offering a special Thanksgiving catering to-go menu including starters, Organic Heritage breed turkey, stuffing and gravy, sides and desserts. Orders must be placed by Thursday, November 21 and must be picked up no later than 11:30 a.m. on Thanksgiving Day at The Barn in Bridgehampton at 264 Butter Lane, Bridgehampton. To place an order, give them a call (631) 267-4111. Click here to view the full catering menu!