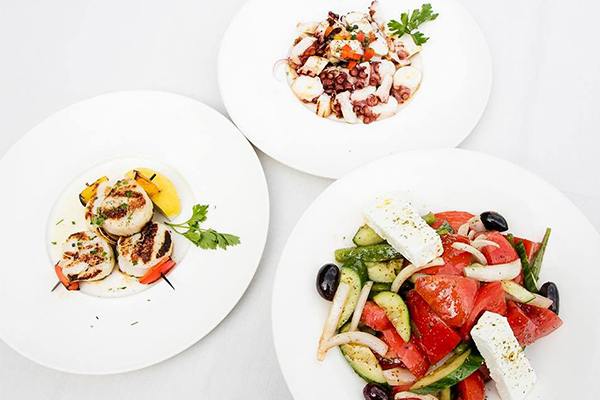 Pre-Sunset Prix Fixes are the BEST Deal this Summer!
August 22, 2019 | Budget Gourmet
Just because it's summer, doesn't mean you can't get a deal!
You may have to dine early (yes, the early bird DOES get the worm), but that means less waiting and easier parking. Check out these spots with tasty and affordable early bird dining deals.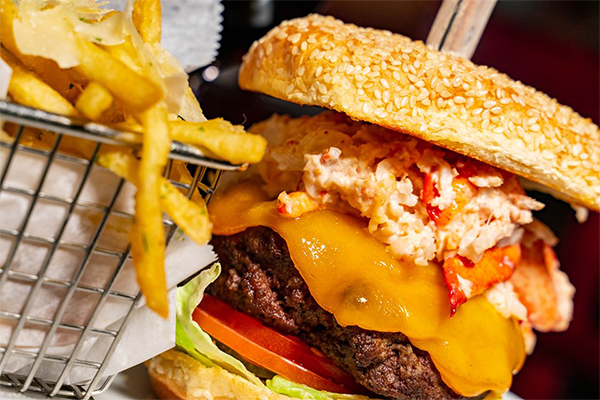 Photo Credit: Snaps American Bistro Facebook
Head over to Snaps American Bistro in Wantagh for an early dinner. Indulge in three-course prix fixe for $30 from 4 to 6:30 p.m. Think of it as a late lunch OR and early dinner! For starters choose from items such as the crispy chicken teriyaki wontons or the butter poached potato gnocchi. Main course choices include the grilled pork chop, chicken Milanese or any burger on the menu. Finish up with the dessert selection of the day.
2010 Wantagh Ave, Wantagh, NY 516-221-0029
Photo Credit: Mim's Facebook
For another early dinner option, check out Mim's in Roslyn Heights. Their three course prix fixe menu is offered from 4:30 – 6:30 p.m. for $28.95 per person. Begin the meal with the pretzel baked brie, burrata with basil infused olive oil and grape tomatoes or the country salad with field greens, dried cranberries, candied walnuts, Maytag bleu cheese and balsamic vinaigrette. Entrée choices include: angel hair and chicken with spinach, sun-dried tomatoes, basil, fresh mozzarella and roasted garlic white wine; Mim's meatloaf with crispy onions, country gravy, broccoli and mashed potatoes; and sautéed chicken with Roma tomatoes, fresh mozzarella, sautéed spinach, roasted peppers and lemon scampi. Top it all off with Oreo mousse pie!
235 Roslyn Rd, Roslyn Heights, NY 11577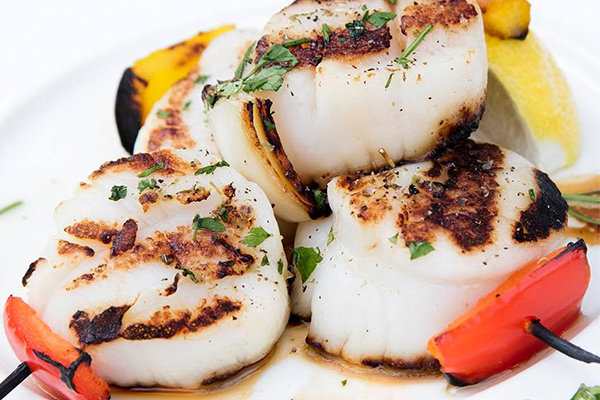 Photo Credit: Limani Facebook
If Greek is your thing, check out Limani in Roslyn for an early dining deal. Sunday through Friday, a four-course prix fixe is offered from 4:30 to 6:30 p.m. for $39. Look for dishes such as the authentic Greek tomato salad, Patzaria - roasted beets and skordalia, calamari, seared bay scallops with citrus and mint, royal dorado, bone-in chicken breast marinated with rosemary and thyme and traditional home-made baklava or Karidopita.
1043 Northern Blvd, Roslyn, NY 11576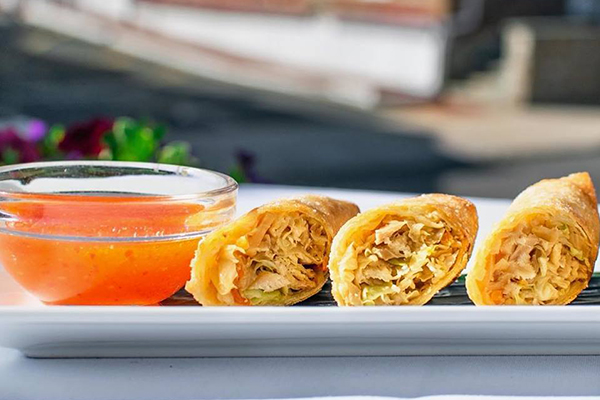 Photo Credit:Fifth Season Facebook
Head east to Port Jefferson for a great deal at Fifth Season offering a $35.95 three course prix fixe from 5 to 6 p.m. on Fridays and Saturdays, but all night Sunday through Thursday. Options on the menu include all-natural chicken spring rolls, Caesar salad, pan seared NY steelhead salmon with coconut and ginger rice, Snake River Farm American Kobe beef burger with all the fixings, and a warm flourless chocolate cake for dessert.
34 E Broadway, Port Jefferson, NY 11777