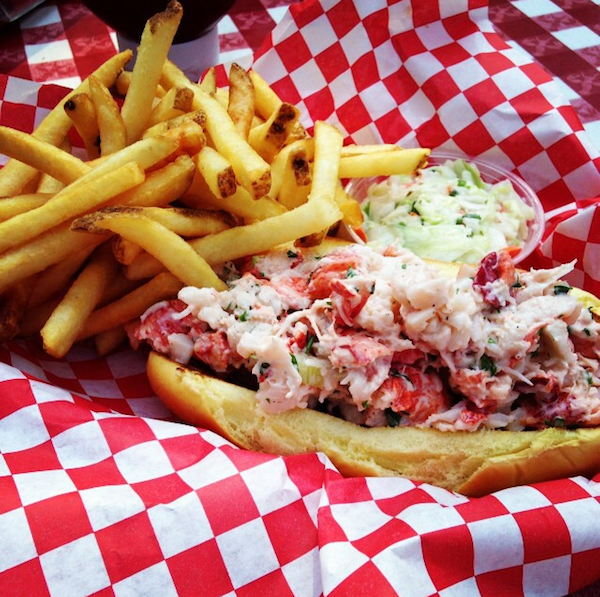 Step into Summer With These Delicious Dishes
May 31, 2018 | What To Do
Why wait for warmer weather to enjoy a taste of summer? Get in a sunny state of mind right now with these fresh plates!
Break out the bikinis and sunglasses; these restaurants are heating things up over here!
Spring Vegetable Risotto – Noah's
What better way to celebrate the transition of spring to summer than with a heaping plate of fresh veggies and risotto? While this North Fork restaurant is renowned for their seasonal and locally-sourced dishes, their spring vegetable risotto, served with shaved Parmesan and sweet pea purée, deserves special mention for a scrumptious pre-summer snack.
Lobster Roll – Bostwick's Chowder House
If there's one dish that had made this East Hampton restaurant a favorite amongst locals, it's their Long Island famous lobster roll. Served either hot and buttered or with lobster salad, this bad boy comes with coleslaw and your choice of fries, potato salad or potato chips.
Tuna Poke Bowl – Hooked
Having just opened in May, Hooked is making a fantastic first impression in Montauk. With their locally sourced seafood and no-frills favorites, there's no shortage of dishes to help you welcome in warm weather. Our personal recommendation is their tuna poke bowl served with tuna, pickled cucumber, shiitake mushrooms, scallions, and soba noodles with a cilantro vinaigrette. Now that's exactly the kind of mouthful we're looking for!
Seared Sea Scallops – Sandbar
With a mouthwatering mix of local fare, tavern favorites and seafood specialties, Sandbar has limitless options of delicious dishes to appease any palate. But if you're looking for something specifically summery, look no further than their savory seared sea scallops. Served with pea purée, bacon, rhubarb, roasted potatoes and lemon zabaglione, one bite of these and you'll be ready to kick back by the poolside!
Spinach, Crab, & Artichoke Dip – Waterzooi
Who said chips can't be a summer food? Not Waterzooi, that's for sure! If you're in the mood for something new, this Belgian inspired bistro in Garden City is sure to please. Indulge in warm corn tortilla chips served with their spinach, crab and artichoke dip for a light, summer, yet undeniably tasty treat!