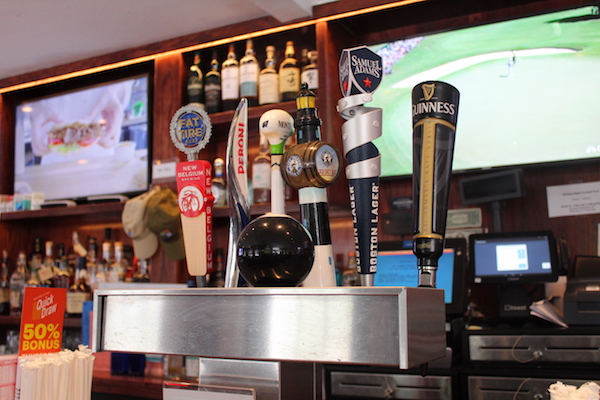 Paint N' Sip at The Springs Tavern
November 15, 2018 | What To Do
It's getting dark early, temperatures are dropping, and it's getting harder and harder to find motivation to leave the house. Luckily for you, we have something that could change that!
The Salty Canvas is now hosting a "Paint & Sip" every other Monday from 6 to 8 p.m. at The Springs Tavern. All skill levels are welcome; after a few glasses of wine, everyone's an artist!
Nikki Payne of the Salty Canvas will post each painting prior to the date and will lead each class with step-by-step instruction. Cost for the evening is $45 plus tax and gratuity and includes all painting materials plus one free appetizer and drink. November dates are as follows; Monday, November 12 and Monday, November 26. Guests may choose from the following appetizers:
Jalapeño Poppers
Cilantro-lime dip

Mozzarella Sticks
Marinara sauce

Vegetable Egg Rolls
Sweet and sour sauce

Chips and Salsa

Wings
Five wings tossed and served with BBQ, buffalo or sweet chili sauce and blue cheese

Fried Mushrooms

Onion Rings

Clam Strips

Corn Fritters
Call up the girls and plan a girl's night in advance! December dates will be determined soon. Make sure you following the Springs Tavern on both Instagram and Facebook to stay in the loop. Click here to sign up now!