Must-Try Bites for Spring Long Island Restaurant Week
April 26, 2019 | What To Do
Put down the apron and step away from the stove - Long Island Restaurant Week starts this weekend, and there's never been a better time to treat yourself to dinner out!
From Sunday, April 28 through Sunday, May 5, participating restaurants across Long Island will be offering a three-course prix fixe dinner menu for just $29.95! The promotion will be available every night except Saturday, when it may only be offered until 7 p.m.
With only eight days to enjoy these delicious deals and over 150 participating restaurants, choosing where to go can be hard. If you need a little extra help deciding where to dine, check out our picks of must-try restaurants below! 🍽️ For a full list of restaurants, click here.
Piccola Bussola - Mineola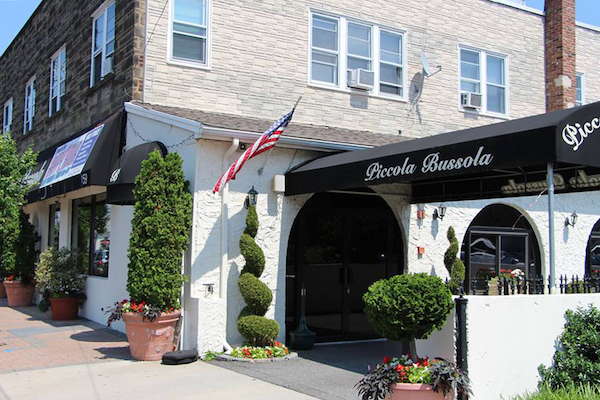 From the superb service to the exquisite Italian cuisine, a night out at Piccola Bussola is always guaranteed to please! This family-style restaurant has established itself as one of Mineola's premier culinary destinations with their knowledgeable and friendly staff, delicious dishes and inviting atmosphere. With dishes expertly crafted from only the freshest and highest quality ingredients, Piccola Bussola is one restaurant you won't want to miss! Make the most of Long Island Restaurant Week and call the restaurant directly for your reservations now!

159 Jericho Turnpike, Mineola, NY 11501
(516) 294-4620
Rachel's Waterside Grill - Freeport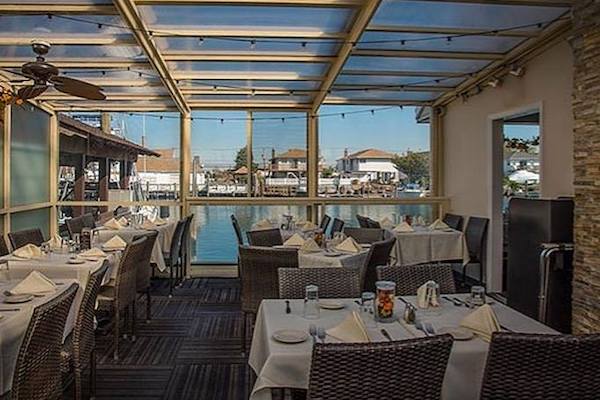 With over two decades of experience serving New American seafood at its best, Rachel's Waterside Grill knows how to bring unparalleled flavor and flair to every dish they prepare. Located on Freeport's famous Nautical Mile, this acclaimed restaurant offers a variety of delicacies guaranteed to please any palate. Treat yourself to a night out at Rachel's and enjoy their fusion of fresh ingredients and creative recipes plus a gorgeous waterside view unlike any other! Click here to check out their full Restaurant Week menu, and call the restaurant directly to make your Long Island Restaurant Week reservations today!

281 Woodcleft Ave, Freeport, NY 11520
(516) 546-0050
Volpe Ristorante - Woodbury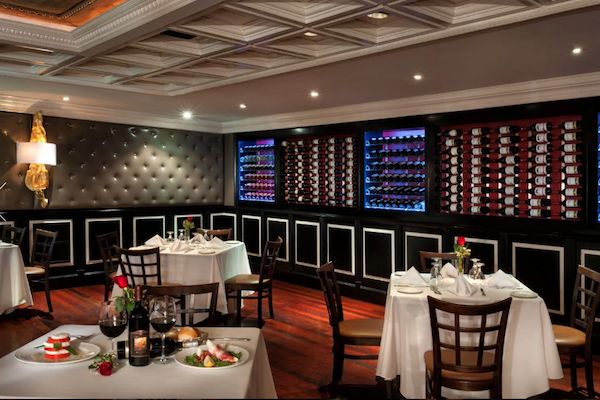 Marrying old-world recipes with the culinary expertise of the award-winning Scotto brothers, Volpe Ristorante delivers fine dining like no other. Located on Long Island's elegant Fox Hollow estate, this restaurant uses only the freshest local produce, seafood and livestock in both their traditional and contemporary dishes. With a gorgeous dining space, white-glove service and award-winning Italian cuisine designed by Chef Giuseppe Maone, Volpe is the perfect destination for a dinner with family and friends or a romantic meal for you and yours. Click here to check out their full Restaurant Week menu, and be sure to make your reservations now by clicking here or by calling the restaurant directly!

7725 Jericho Turnpike, Woodbury, NY 11797
(516) 802-7501
Aperitif Bistro - Rockville Centre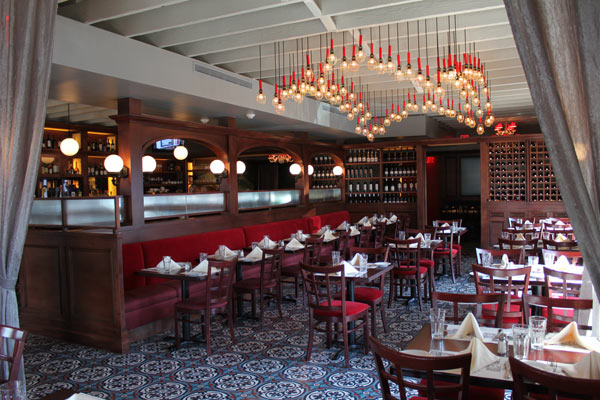 Launched in July 2010 as the village's first French bistro, Aperitif Bistro has been wowing Rockville diners with their vibrant atmosphere and mouthwatering cuisine. Treat yourself to classic and modern French dishes prepared with a touch of Mediterranean and Asian flair for a uniquely mouthwatering experience, all while enjoying the comfortable, modern and elegant interior featuring mirror and wood paneled walls and charming crystal chandeliers. View their full Restaurant Week menu here, and click here or call the restaurant directly to make your reservations!

242 Sunrise Hwy, Rockville Centre, NY 11570
(516) 594-3404
Jonathan's Ristorante - Huntington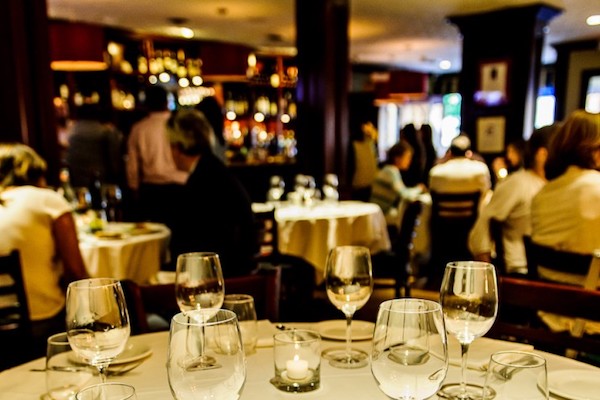 With over 20 years of experience, Jonathan's Ristorante has been considered a landmark in the village of Huntington since its opening in 1994. Set apart by its stylish décor and renowned Italian cuisine, Jonathan's has been recognized by Zagat with an "award of distinction" and was voted one of Americas top 1,000 Italian Restaurants. Diners can look forward to a mouthwatering menu featuring expertly prepared contemporary Italian dishes, a casual yet sophisticated atmosphere highlighted with European stylings, and a courteous and knowledgeable staff for a one-of-a-kind dining experience. Click here to see the rest of their Restaurant Week menu, and click here or call the restaurant directly for your reservations now!

15 Wall St, Huntington, NY 11743
(631) 549-0055
City Cellar - Westbury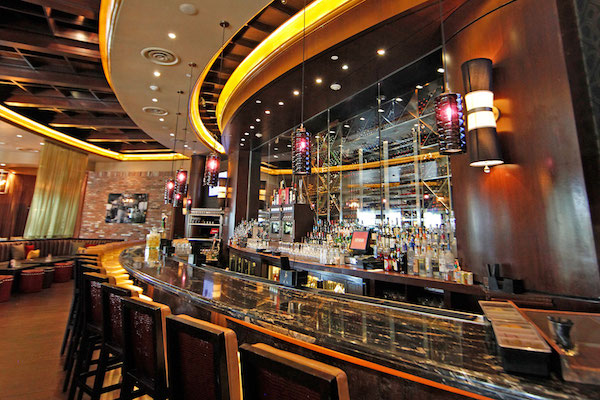 Known for their exquisite flavors and masterful presentations, City Cellar is defining the exciting new cuisine known as American Modern! With fresh approaches to comfort food and expertly prepared gourmet dishes, this beloved restaurant offers a unique and creative menu full of all your favorite dishes. Enjoy one-of-a-kind combinations of tastes, textures and colors in an upscale, casual dining room decorated with high ceilings, rich wood trims and warm lighting. From the attentive staff and unparalleled cuisine to the sophisticated décor, a visit to City Cellar is unlike any other! Click here to check out their full Restaurant Week menu, and be sure to make your reservations now by clicking here or by calling the restaurant directly.

1080 Corporate Dr, Westbury, NY 11590
(516) 693-5400
Thom Thom Steak and Seafood - Wantagh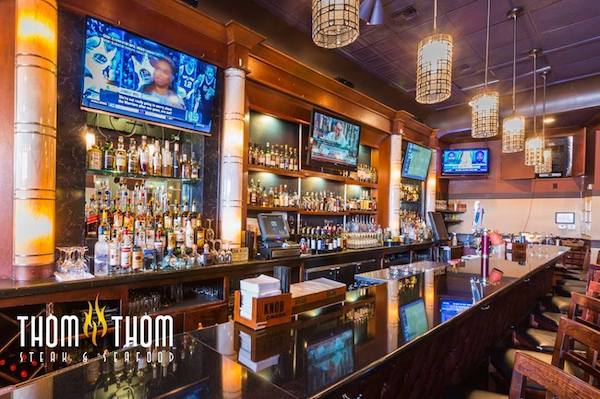 Conveniently located just one block from the Wantagh LIRR station, Thom Thom Steak and Seafood offers a menu that sizzles with both classic and eclectic favorites. From perfectly prepared steaks to mouthwatering sushi and other deliciously grilled delights, every dish is crafted from fresh, quality ingredients for a taste unlike any other. Enjoy the flavors of the East and the West in their stylishly casual dining room, then finish the evening with their array of contemporary cocktails and decadent desserts! View the rest of their Restaurant Week menu here, and click here or call the restaurant directly to make your reservations.

3340 Park Avenue, Wantagh, NY 11793
(516) 221-8022