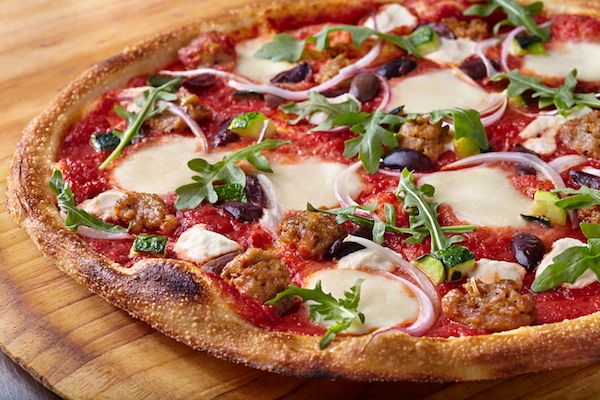 Celebrate Pi Day with a Pizza Pie!
March 14, 2019 | Daily Bite
Today is National Pi Day, and Blaze Fast Fire'd Pizza is giving math-whizzes and foodies alike a good reason to celebrate! 🍕
March 14th is Pi Day! To clarify, Pi Day (3/14) is a day meant to acknowledge the mathematical ratio of the circumference of a circle to its diameter, which is approximately 3.14159. But pi day isn't just for math enthusiasts; it's also a day for foodies to rejoice and celebrate an entirely different kind of pie!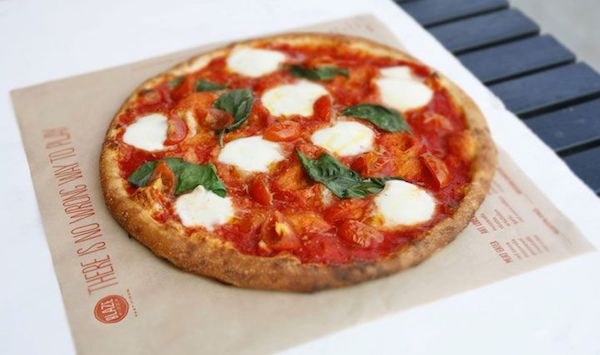 Blaze Fast Fire'd Pizza the fast-casual concept known for its signature handcrafted artisanal pizza located in three towns across Long Island, is celebrating Pi Day with special $3.14 pies. From the exact measurements determining the proper flour to water ratio in the company's signature scratch-made dough to perfecting the bake time on each individual fast-fire'd creation, chefs are executing their pies with the same precision needed to solve the toughest math problems... except this time, you can eat the results! Blaze Pizza will offer their famous build your own pies for only $3.14 in honor of world's best shape, the circle. In order to redeem the special offer for Pi Day, guests must download the Blaze Pizza mobile app where they will obtain their promotional code for Pi Day.
On Wednesday, March 14th, the company will also host its 6th annual international "pop-up" pizza party in honor of Pi Day at the company's more than 245 locations. However the ones you'll be most interested in are the ones on Long Island - Bay Shore South Shore Mall, Broadway Mall in Hicksville and Great South Bay Shopping Center in West Babylon. So get on your phone, download the app and get to the nearest Blaze Pizza and get your pie!