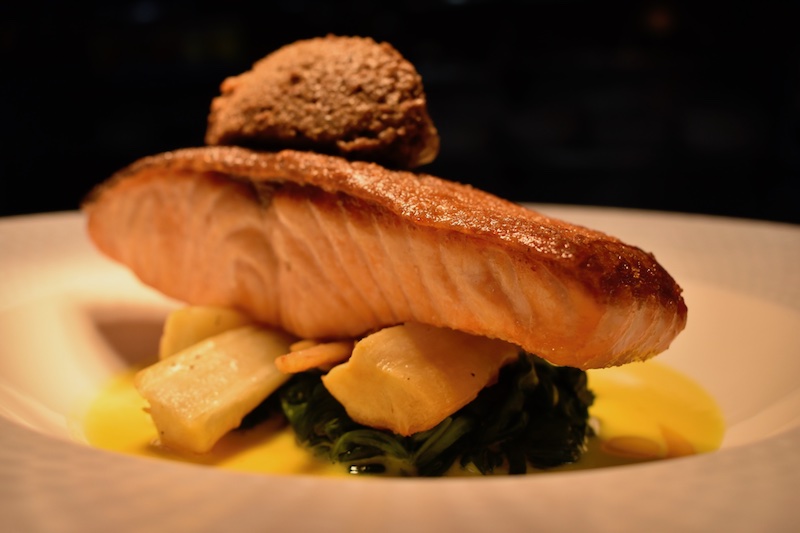 Where to Celebrate this Easter and Passover
March 28, 2018 | What To Do
In the mood to cook your own holiday feast? No? Neither are we. Thankfully, there are plenty of restaurants across Long Island willing to do it for you.
With Passover starting on Friday and Easter starting on Sunday, this weekend is sure to be a double-whammy. But no matter which holiday you're celebrating, here are our picks for the top restaurants serving up specials to make your holiday weekend that much easier.
Easter

Mirabelle Restaurant Everyone's favorite French eatery is celebrating Easter in the best way possible: with a grand buffet on Sunday, April 1. From 11 a.m. to 6 p.m, you can enjoy classics including prime rib of beef au jus, herb roasted leg of spring lamb, seafood vol au vent, eggplant rollatini, and marinated mushroom and artichoke salad. Don't forget the cascading chocolate fountain, which is a necessity at any grand buffet. The cost is $52 for adults and half-price for kids 10 and under. If you're looking for something family-friendly, the brunch also features a kid's table, complete with a visit from the Easter Bunny from 11 a.m. to 2 p.m.

Jonathan's Ristorante If you're looking for an al dente Easter, then Jonathan's Ristorante has you covered. From 1 p.m. to 8 p.m this Sunday, the acclaimed Italian restaurant will be celebrating with a la carte specials. Don't miss their octopus served with fingerling potatoes, celery, lemon and black olive vinaigrette, their baby rack of lamb served with roasted potatoes, sautéed baby artichokes and rosemary au jus, or any of the other amazing specials they've got cooking!

Kyma This popular Greek restaurant is changing things up with their Greek Orthodox Easter celebration!After midnight mass on Saturday, April 7, and then again from 11:30 a.m. to 9 p.m. on Sunday, April 8, Kyma is serving an special three course prix fixe menu including green salad, kokoretsi, and spit-roasted baby lamb. To make it a truly unforgettable party, the celebrations will also include music from a live DJ. The cost is $95 per person on Saturday and $65 per person on Sunday.
Passover

Thyme This New American restaurant is kicking off Passover with a delicious four-course prix fixe menu guaranteed to please any bubbe. Join them on Friday, March 30 or Saturday, March 31 and kick off the night with a traditional seder plate, followed by specials including matzo ball soup, pan-seared filet of salmon, pan-roasted chicken, and lemon sponge cake. The cost is $64 per person for adults and $24 for children 10 and under (who will be served an entrée and dessert only).

Nick & Toni's The iconic East Hampton restaurant is celebrating Passover in style! From Friday, March 30 to Saturday, March 31, enjoy their mouthwatering special a la carte menu featuring matzo gnocchi, citrus-braised short ribs, and coconut macaroon cake. Sounds good to us!