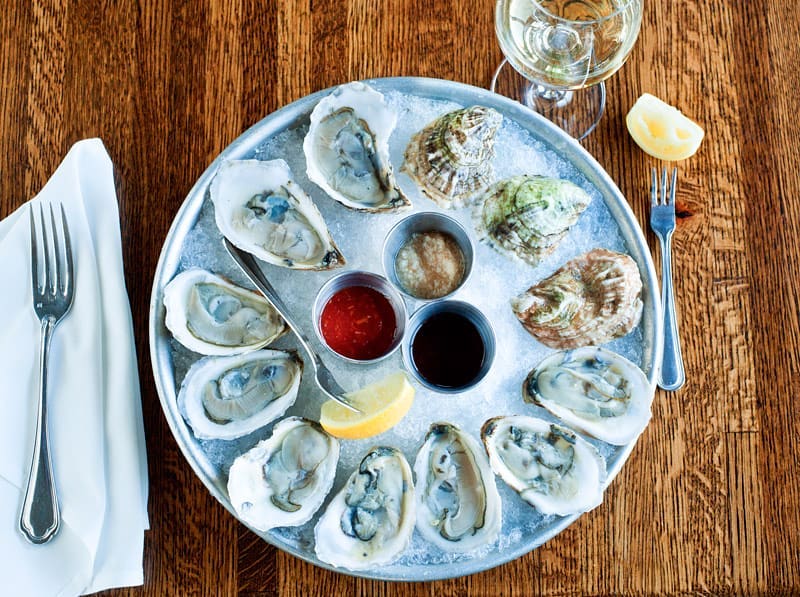 Restaurants on Long Island to Visit on National Oyster Day
August 4, 2023 | What To Do
Have a love for oysters? Every year on August 5, the U.S. celebrates National Oyster Day, which is a popular seafood enjoyed by many. Here are some delicious Long Island restaurants to eat at for the upcoming holiday.
Waterzooi Belgian Bistro & Oyster Bar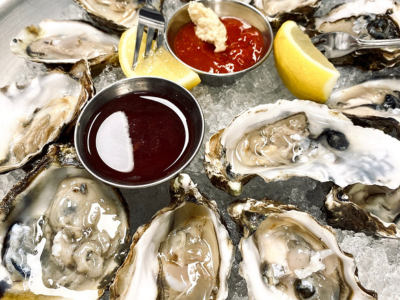 Credit: Waterzooi Belgian Bistro & Oyster Bar
Waterzooi Belgian Bistro & Oyster Bar is a Belgian restaurant in Garden City that has been around for 20 years. Open 7 days a week, they offer lunch, dinner, brunch, and an extensive selection of imported beers. As for oysters, they offer 3 different varieties: Blue Point Oysters, Kumamoto Oysters, and Lucky 13 Oysters. From 3-6 pm they offer $1 Blue Point Oysters at the bar and have happy hour on Fridays. What a steal!
Duryea's Montauk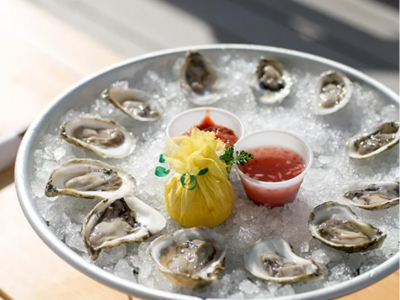 Credit: Duryea's Montauk
Duryea's in Montauk is a classic, staple restaurant for not only those visiting the Hamptons, but for locals as a well. Located right on the water overlooking Fort Pond Bay, Duryea's is a beautiful go-to place for seafood and oyster lovers. The restaurant has an oyster bar that serves local Montauk Pearl Oysters, Peeko Oysters, and Peconic Gold Oysters. They also offer seafood platters, such as Oyster Paradise with a whopping 2 dozen oysters, and seafood towers for those who want to try a little bit of everything.
The Cove Restaurant and Oyster Bar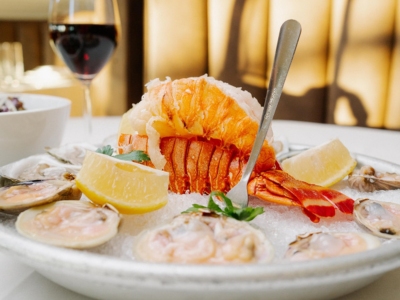 Credit: The Cove Restaurant and Oyster Bar
The Cove Restaurant and Oyster Bar, a waterside restaurant located right next to Brewer's Marina in Glen Cove, serves local seafood as well as classic bistro style dishes. As far as oysters go, they serve West Coast Oysters and locally caught Blue Point Oysters. Want to try both? Try their Cove Seafood Tower, which not only includes a combination of oysters, but clams, lobster tail, and shrimp. You can enjoy your seafood tower with some live music from various artists throughout the month of August, typically on Thursdays through Mondays.
Bell and Anchor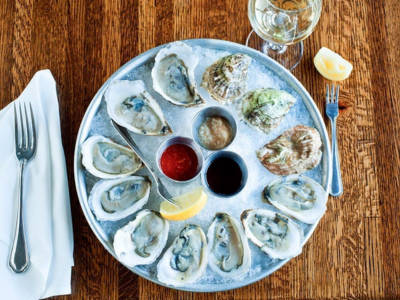 Credit: Bell and Anchor
Looking for gorgeous sunsets with your fresh seafood? Bell & Anchor is a widely known Sag Harbor restaurant overlooking Mill Creek Bay. The restaurant's menu and dishes are inspired by the longtime history of Sag Harbor, Noyac, and the Peconic region. Bell & Anchor's raw bar includes oysters from the east and west coast that may vary daily, along with local Littleneck Clams. Daily specials include Wednesday Lobster Night Sunday Moules Frites Night, and more. Last but not least, the restaurant offers a unique bacon oyster shooter, with bacon vodka, local oyster, and bloody mary! Intriguing.