Celebrate National Taco Day Across the Island
October 2, 2020 | Daily Bite
It's almost National Taco Day! That's right - this Sunday, October 4th is the day to munch on your favorite tacos.
Beef, chicken, pork, fish, shrimp, whatever you fancy, load them up with all the fixin's and enjoy with friends. Here are a few spots across Long Island to get some tasty tacos.
Dirty Tacos and Tequila - Wantagh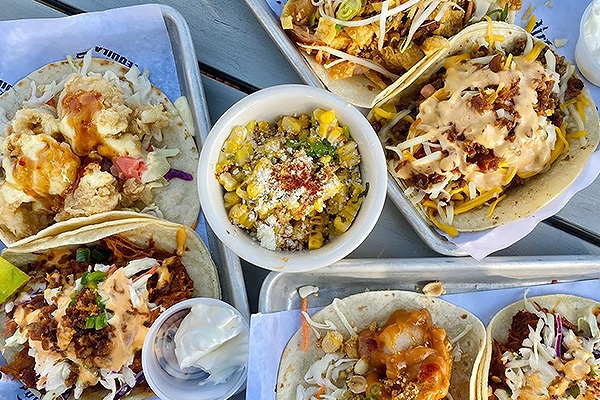 Part LA Taco Truck, part Miami liquor stand and part urban street vibe, Dirty Taco and Tequila brings you creative street tacos. From Korean short rib and chimichurri skirt steak to Jamaican jerk chicken and Thai salmon, the options are endless. Each with their own signature topping and even the option to forgo the tortilla and order it in a lettuce cup! Pair them with a side of Mexican street corn or Mexican street fries, both are for sure to complete the meal.
Lucharitos - Center Moriches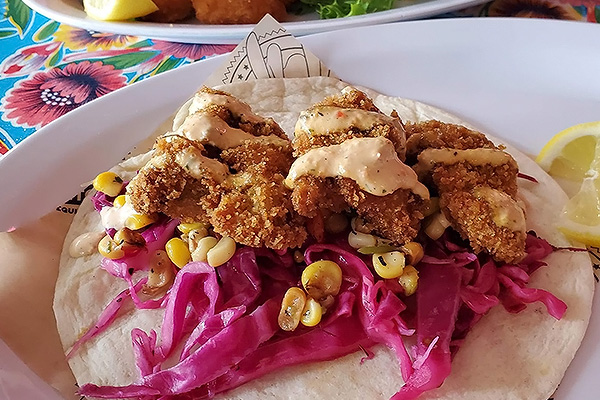 Lots of options in taco world at Lucharitos - picadillo, BBQ pork, beer battered shrimp, BBQ duck, al pastor, coconut shrimp and veggie offer options to sample a few different kinds in one sitting! Pair your tacos with rice, beans, guac or queso to bring them up a notch! Each colorful location, Greenport, Aquebogue, Center Moriches, Mattituck and Melville coming soon, currently offers takeout, delivery and limited outdoor dining.
La Fondita - Amagansett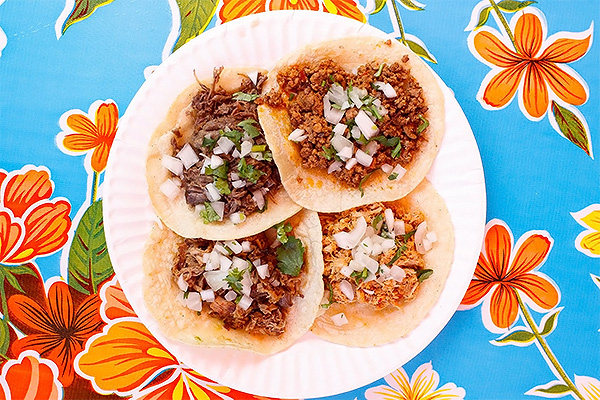 An authentic taqueria in the Hamptons, La Fondita cooks up some traditional tacos served on housemade, soft corn tortillas with cilantro and onions and choice of filling: chicken, chorizo, shredded beef or roasted pork. Additional options such as vegetarian, fish and shrimp sound out the taco selections. Be sure to springle a little of the housemade salsa on top - #8 is the hottest!
Swell Taco - Babylon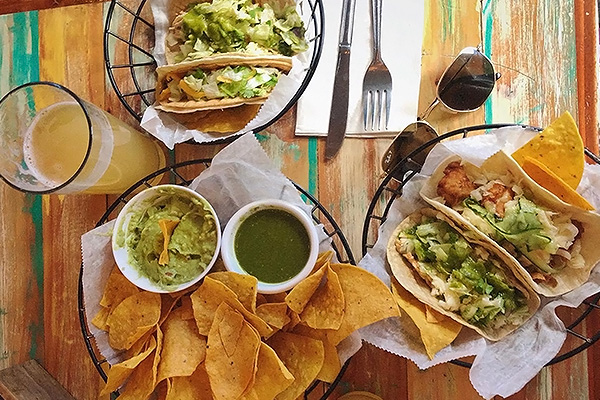 Featuring two locations, Patchogue and Babylon, Swell Taco offers a bunch of taco options including grilled chicken, carnitas, carne asada, fish, shrimp, buffalo chicken and potato for the vegetarians. Want to try one of each? Order up the 3 amigos, with one fish, one carne asada and one shredded chicken taco. Dress up your tacos with a side of guacamole, salsa verde, salsa fresca or queso nacho cheese. Ole!