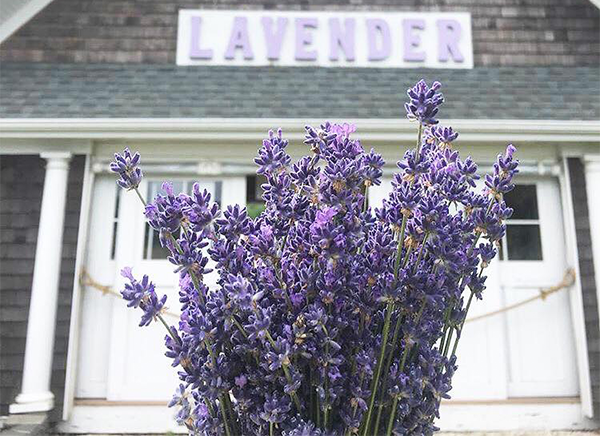 Get Ready For the North Fork Foodie Tour
August 12, 2018 | What To Do
Fill up your tank and empty your stomach. The twelfth annual North Fork Foodie Tour is just around the corner, and the options this year are better than ever!
On Sunday, September 16 from 10:00 am to 4:00 pm, this self-guided tour is putting the "fork" back in "North Fork". With over twenty different participants all representing a taste of the local cuisine, you can look forward to more than just tasty bites. Nourish your body and your mind with behind-the-scenes tours of different farms, vineyards, gardens and more – every foodie's dream come true! The tour includes activities perfect for all ages, so feel free to bring the family along on this educational and esculent expedition.
Participating locations and their offerings are listed below. Check them out and start planning your route now!
Riverhead, NY

Goodale Farms- 250 Main Rd.
Cow, goat & sheep - milk and cheese

Mattituck, NY

Browder's Birds - 4050 Soundview Ave.
Pastured poultry and vegetables

Macari Vineyards - 150 Bergen Ave.
Biodynamic vineyard

Mar-Gene Farms - 2230 Soundview Ave.
Certified organic produce and eggs

Cutchogue, NY

8 Hands Farm - 4735 Cox Ln.
Pastured chickens, Icelandic sheep and vegetables

Koppert Cress - 23423 Rt. 48
Exotic microgreens

Peconic, NY

Catapano Dairy Farm - 33705 Rt. 48
Goat milk, cheese and skincare products

Greenport Harbor Brewery - 42155 Main Rd.
Locally brewed beers and ales

Krupski's Pumpkin Farm - 38030 Rt. 25
Vegetables and poultry

Sang Lee Farms - 25180 Rt. 48
Organic vegetables and more

Satur Farms - 27343 Rt. 48
Premium vegetables grown for top NY restaurants

Southold, NY

Charnews Farm - 3005 Youngs Ave

Deep Roots Farm - 38030 Rt. 25
Pastured raised meats, heirloom vegetables and eggs

The Farm - 59945 Rt. 25
Biodynamic vegetables

Southold Bay Oysters - 360 Cedar Beach Road
Outdoor tour on oyster growing and oysters for participants to enjoy!

East Marion, NY

Lavender by the Bay - 7540 Main Rd.
Lavender, lavender products and honey
Tickets for Foodie Tourists are $25, and children under 12 are free. Get yours online here or purchase them in person at Gallery M in Greenport, Complement the Chef in Southold, Mattituck Florist, or Barth's Pharmacy in Riverhead. Tickets may also be purchased on the day of the tour at any Foodie Tour location.
For further information, call (631) 722-5712 or email kaywin316@earthlink.net.