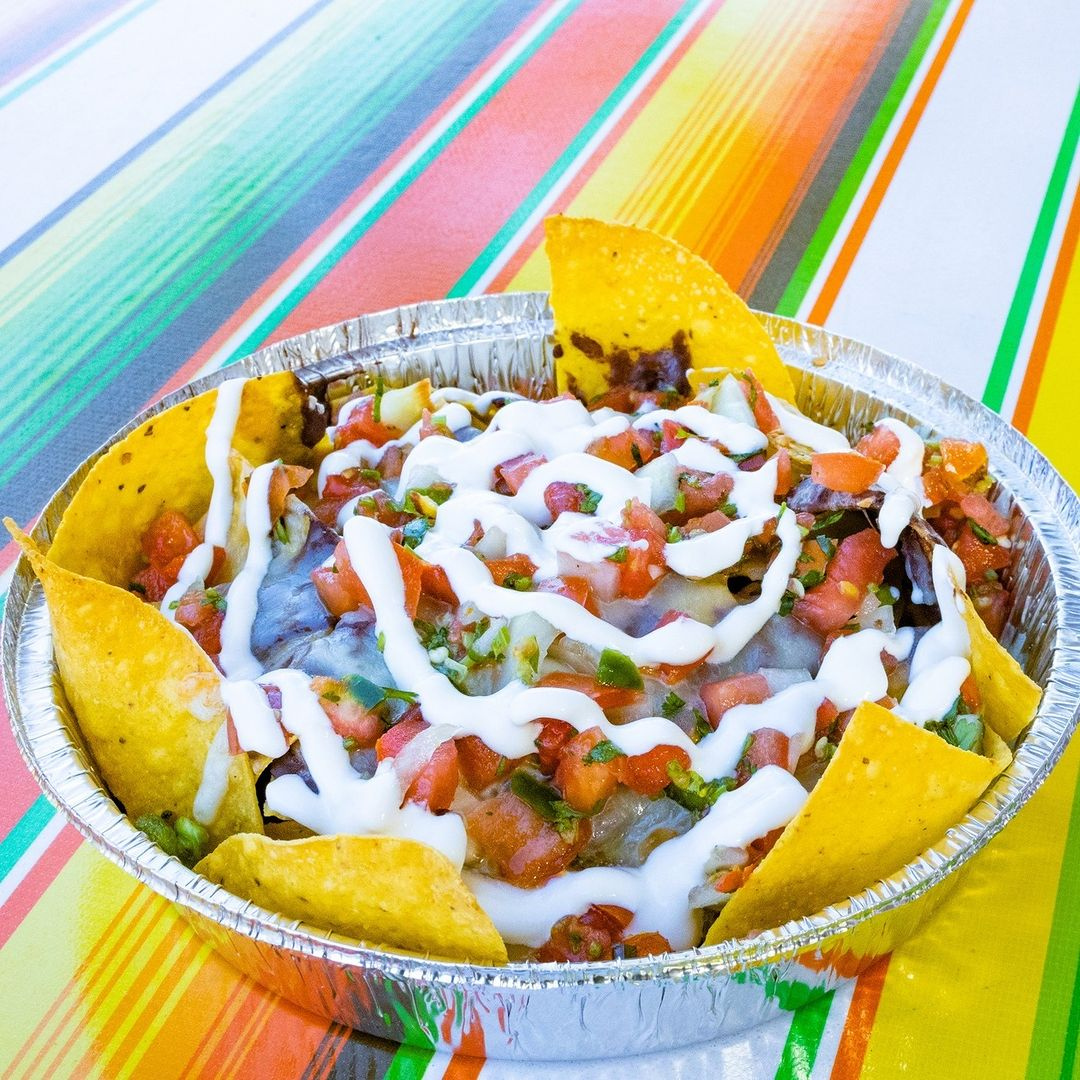 Celebrate National Nacho Day!
October 31, 2023 | Daily Bite
November 6th is National Nachos Day and there's no better way to celebrate than with a big plate of nachos. Here are four Long Island restaurants that serve some mouthwatering nachos.
I Am Nacho Mama, located in Hicksville, serves Latin American fusion inspired dishes using fresh ingredients, slow cooking and wood fire techniques. Starting as a food truck in 2016 as a fun weekend adventure, this family business has grown to open two restaurants both serving delicious food. The restaurant uses homemade tortilla strips layered with queso and black beans topped Mama's Way with 10 different options to choose from. They also have a specialty nacho dish called the Nacho-sagña, a combination of nachos and lasagna. In addition to nachos, the restaurant offers dishes such as burritos, empanadas, tacos a la plancha and more. Visit their website: here.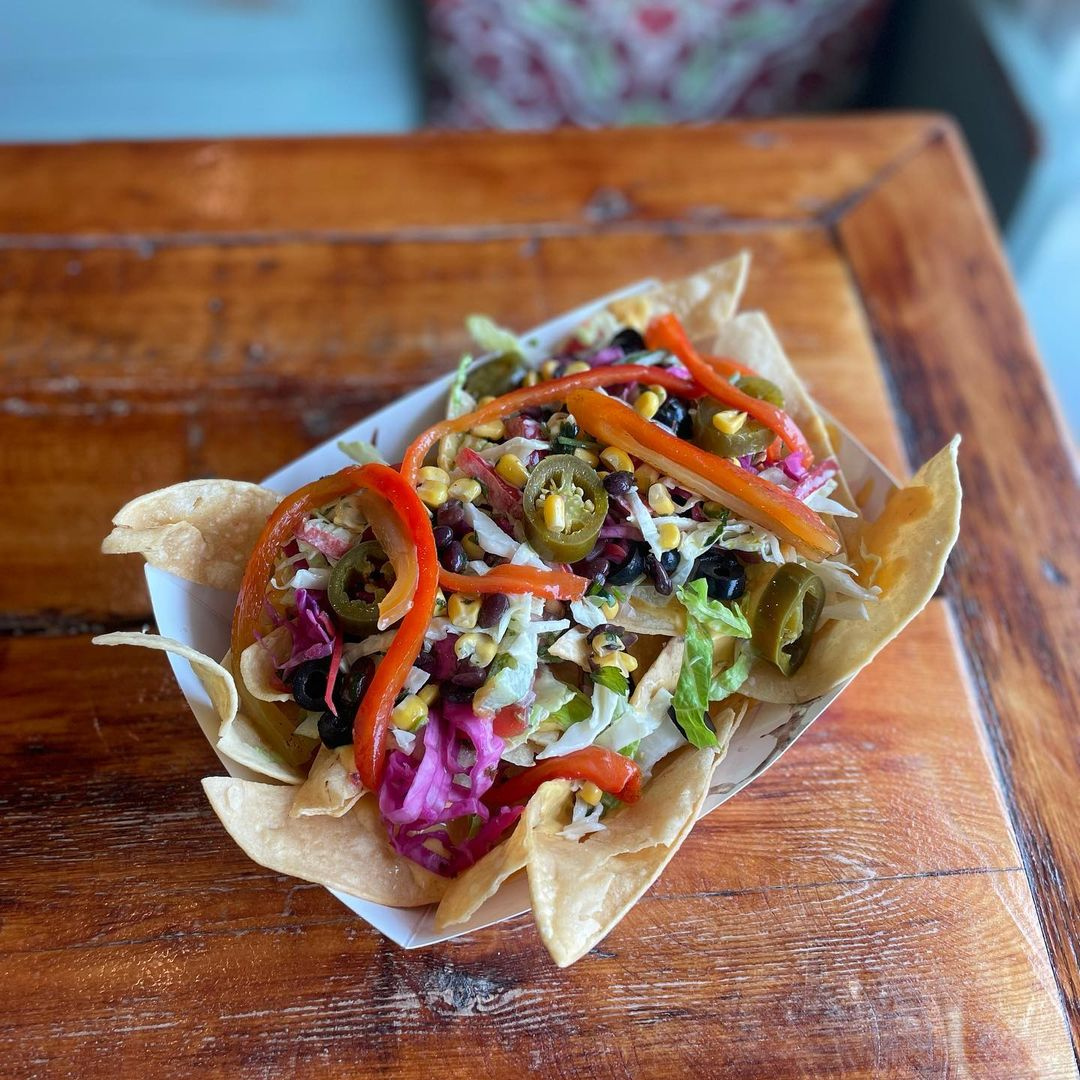 Credit: I Am Nacho Mama
Up next is Lucharitos Taqueria & Tequila Bar of Greenport. This restaurant serves chef-inspired Tex-Mex dishes and famous margaritas with a nostalgic vintage luchador twist. With six locations across Long Island, the restaurant invites you to relax, unwind, and enjoy some great food. After losing their first small business during super storm Sandy, Lucharitos meaning "little fighter," was born. With seven different styles of nachos to choose from, there is a dish for everyone. In addition to nachos, their menu includes classic Mexican dishes such as burritos and quesadillas, but also features dishes such as jalapeño poppers, Mexican ribs, and gordo wings made five different ways. To learn more, visit their website: here.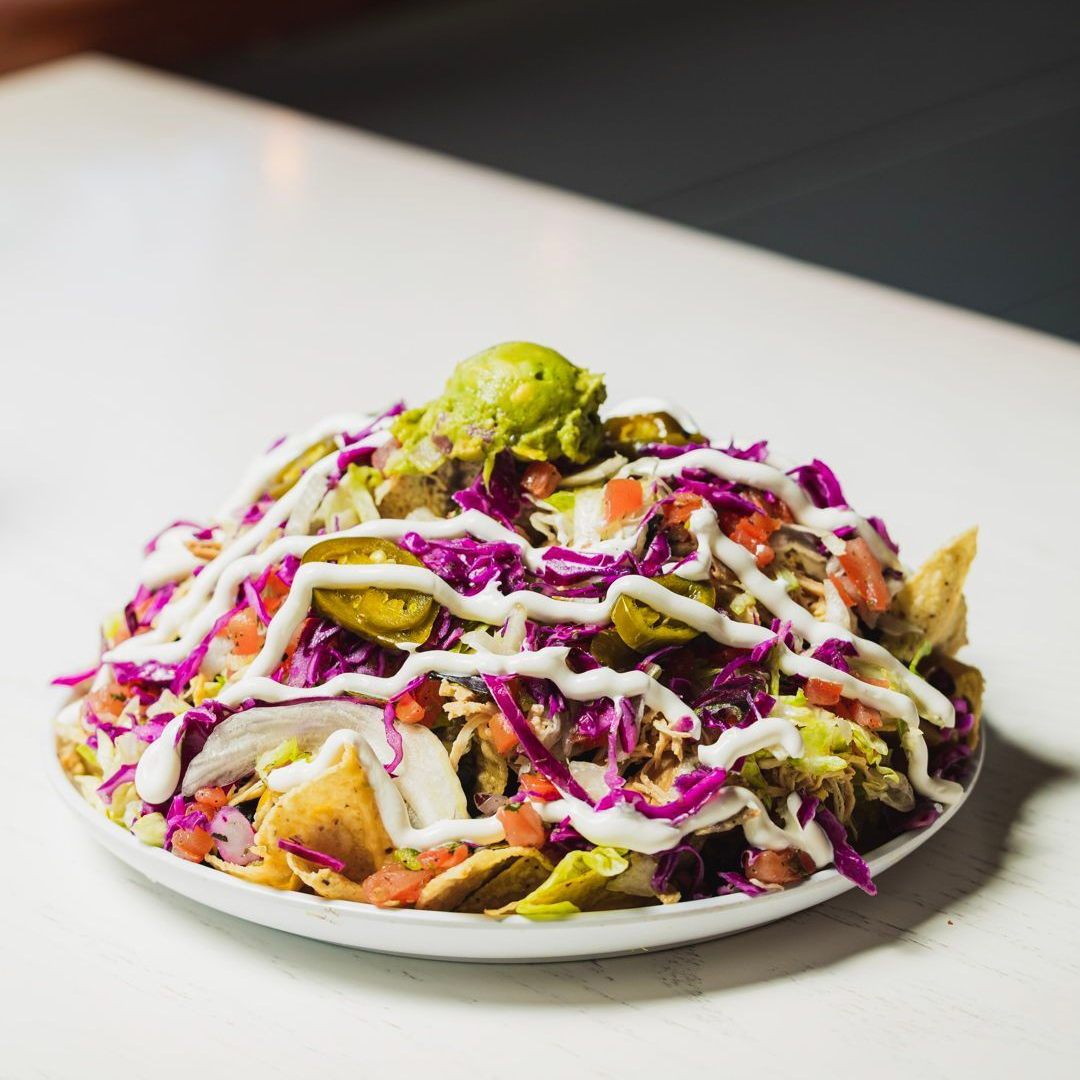 Credit: Lucharitos Taqueria & Tequila Bar
La Fondita, located in Amagansett, is known for their authentic Mexican "street food," emphasizing the fresh ingredients of a traditional taqueria. La Fondita, meaning "little kitchen" serves traditional Mexican food to-go or to be enjoyed at their outdoor picnic tables and Adirondack chairs. This little slice of Mexico located right on the East End of Long Island is sure to satisfy your cravings for nachos on this national holiday. If you're looking for a more casual nacho option, their nachos con queso features tortilla chips with melted Monterey Jack cheese served with pico de gallo on the side. If you're looking for nachos with the works, check out their nachos supremo that includes refried beans, your choice of meat, pico de gallo, cheese and crema. Regardless of the route you want to take, these nachos are guaranteed to satisfy. For more information, here is their website: here.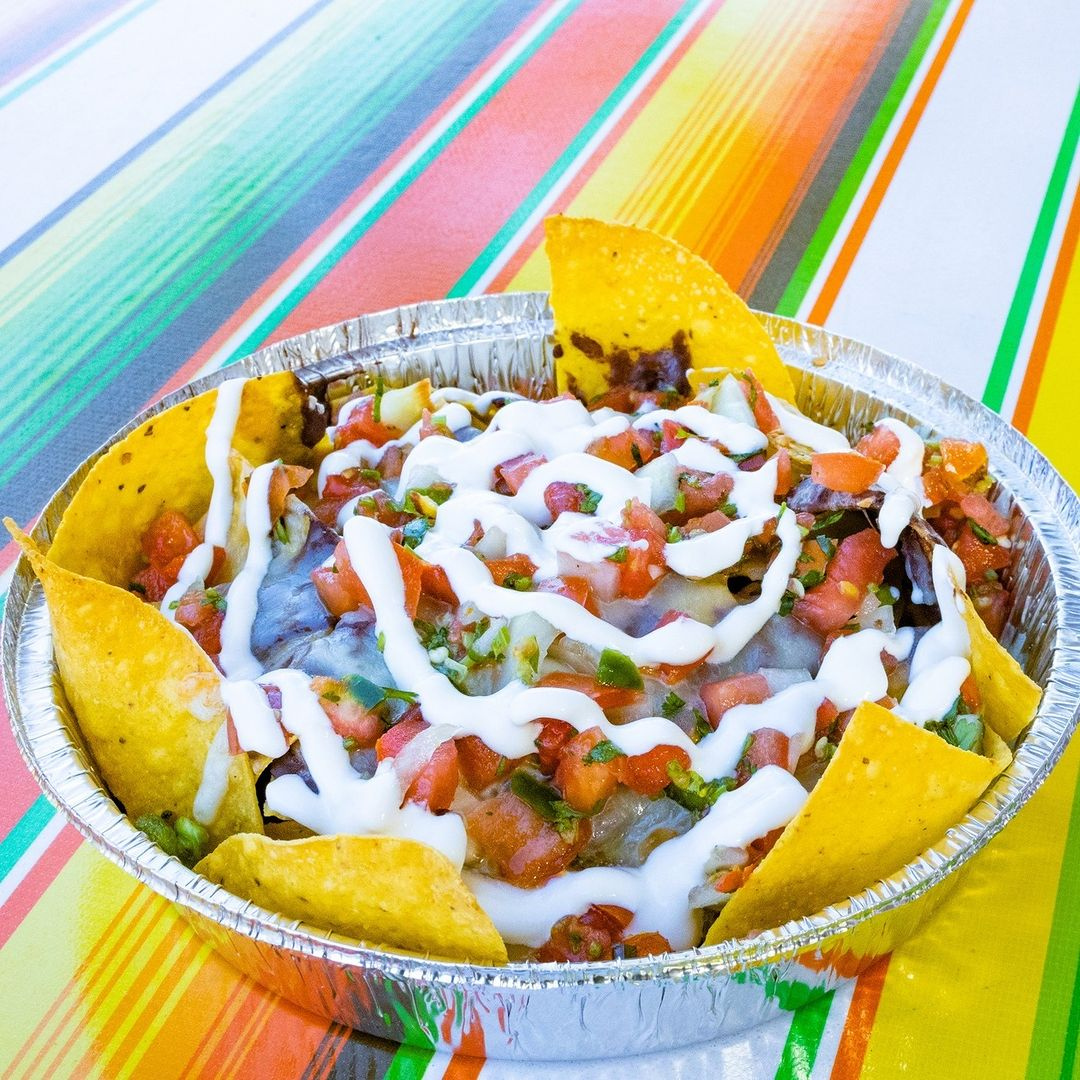 Credit: La Fondita
Last, but certainly not least, is Bethpage Best of Long Island 2023: Best Nachos winner, Smōk-Haus of Garden City. This restaurant serves authentic American BBQ in a casual dining concept, where the food is cooked low and slow and paired with the freshest international fare. As for their nachos, the restaurant offers an appetizer featuring tortilla chips, house queso sauce, your choice of pulled pork, smoked chicken, chopped brisket, or beef chilli, with pico de gallo, sour cream and jalapeños on the side. Yum! In addition to nachos, this restaurant has an extensive menu full of BBQ street food fusion that will satisfy your every craving. To learn more about this restaurant, click the following link: here.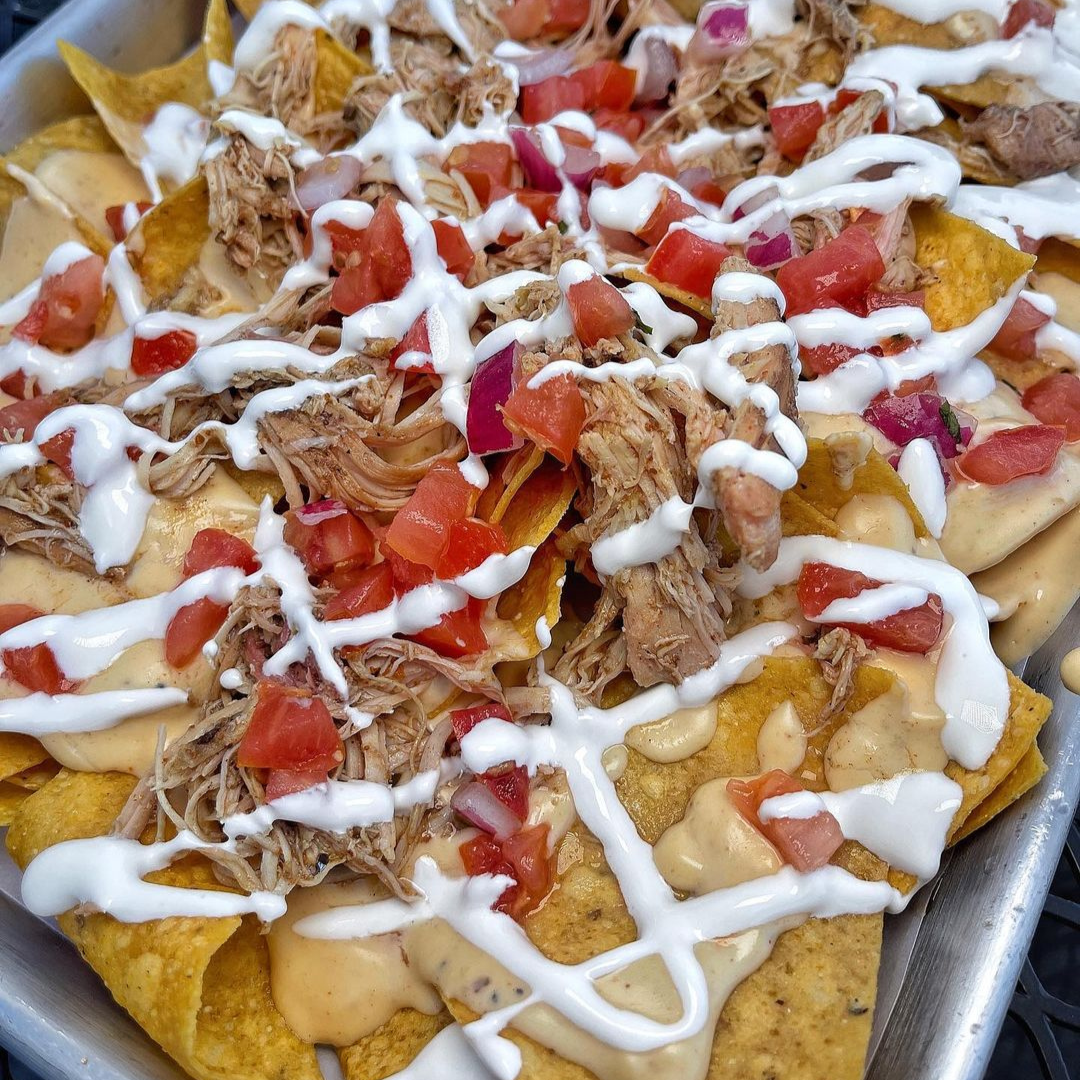 Credit: Smōk-Haus