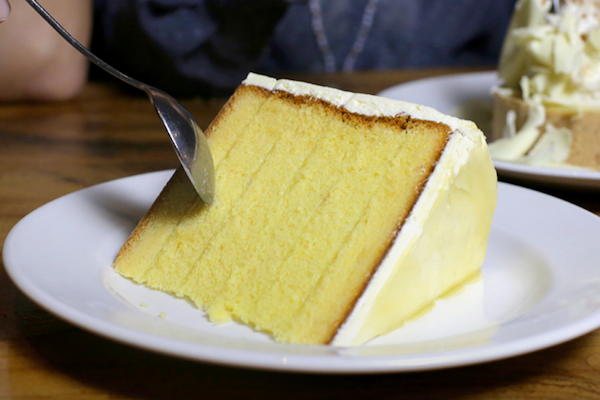 Cakes To Try for National Cake Day
November 26, 2018 | Daily Bite
Have your cake and eat it, too!
Finally, a holiday that everybody can enjoy! National Cake Day is today, which is more than enough reason to treat yourself to a little special something. 🎂 If you're in the mood for a slice of heaven, take a trip to these restaurants and indulge in these decadent desserts.
Birthday Cake - Townline BBQ, Sagaponack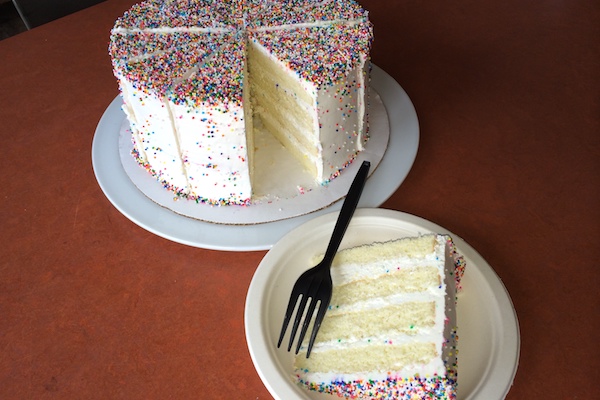 Photo Credit: Eric Striffler
Who cares if it's not your birthday? With cake like this, every day is a celebration! In addition to perfectly prepared BBQ and tasty brews, Townline BBQ in Sagaponack also serves a mean dessert. Their birthday cake is served with yellow cake and a marshmallow buttercream frosting. Add a few sprinkles and you're ready to go!
Valrhona Molten Cake - BBD's, Rocky Point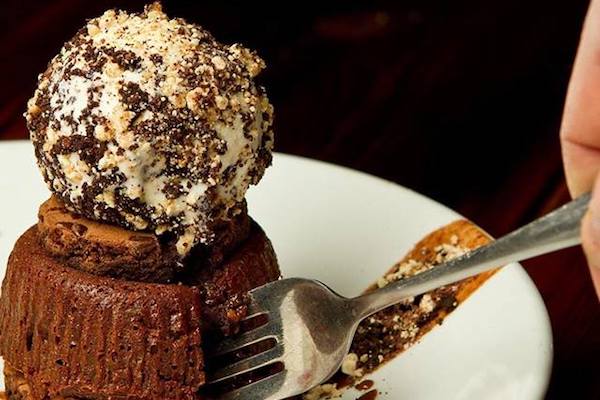 Photo Credit: BBD's Facebook
If you love chocolate, you may want to sit down for this one. BBD's in Rocky Point is making a statement with their house-made Valrhona molten cake. This beast of a dessert is a rich chocolate cake filled with gooey Valrhona chocolate, vanilla ice cream, chocolate crunchies and finished with a mouthwatering salted caramel drizzle.
Kentucky Bourbon Butter Pound Cake – - Henley's Village Tavern, Brightwaters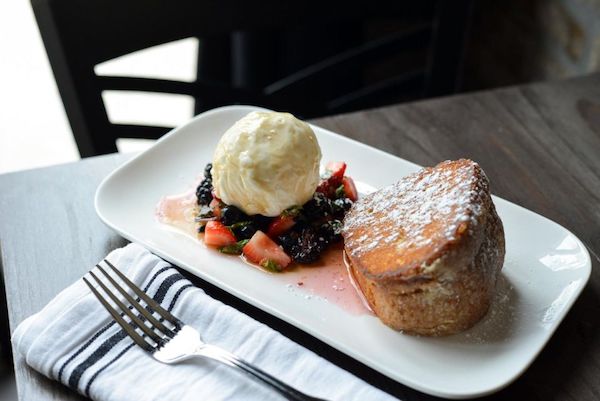 Photo Credit: Daniel Brennan
This gastropub in Brightwaters really knows how to sweeten the deal with their Kentucky Bourbon Butter Pound Cake. This succulent treat is served with Kentucky bourbon soaked pound cake, vanilla ice cream, fresh berries and bourbon maple syrup.
Lemon Doberge Cake - Del Frisco's Grille, Huntington Station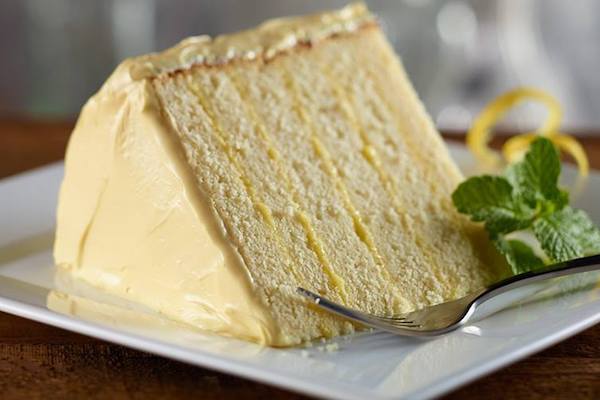 Photo Credit: Del Frisco's Facebook
When life gives you lemons, make lemon cake! Del Frisco's in Huntington Station is sure to delight with their six-layer lemon Doberge cake filled with lemon curd, then covered with lemon buttercream icing and a delicious lemon glaze.
Flourless Chocolate Hazelnut Cake - Café Testarossa, Syosset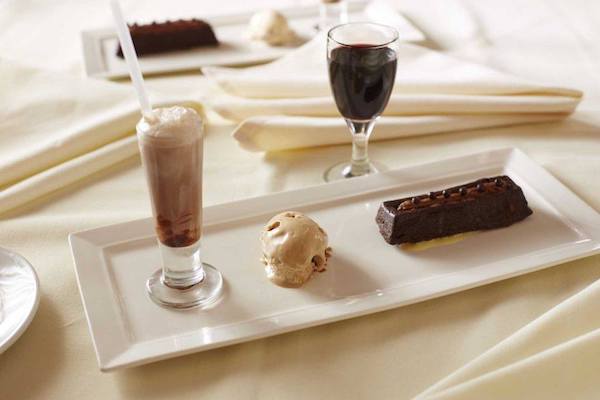 Photo Credit: Yvonne Albinowski
What's the only thing better than one dessert? Three desserts! At Café Testarossa in Syosset, you can treat yourself to their flourless chocolate hazelnut cake served alongside Nocciola gelato and an egg cream shooter. Enjoy!