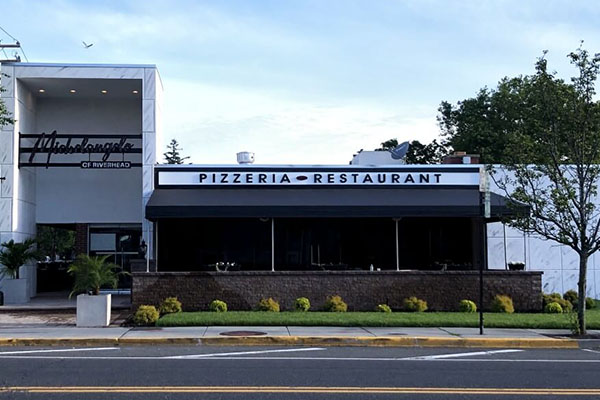 Michelangelo of Riverhead Relaunches with a New Menu
November 9, 2020 | What To Do
For classic and authentic Italian, check out Michelangelo of Riverhead
New York born and raised chef/owner Paul Zoufaly has tapped into his life-long passion for cooking and created a new menu featuring traditional and authentic Italian dishes. The neighborhood restaurant offers a lively dining experience for dinner and a more casual pizzeria option for lunch.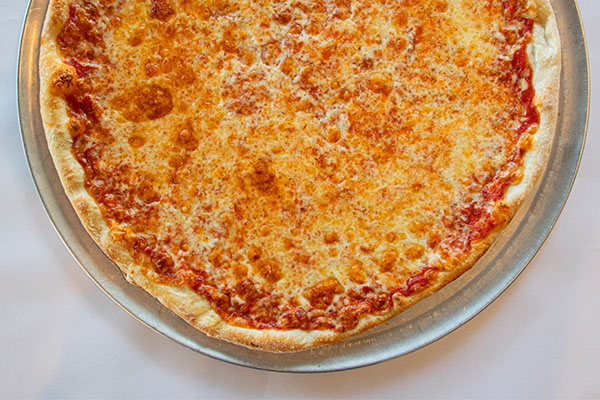 The pizzeria at Michelangelo of Riverhead offers a selection of housemade pizzas made with a new authentic recipe of pizza dough, homemade sauce, fresh mozzarella cheese and a variety of toppings. Gourmet pies ($13-$25) range from the classic and Sicilian pie to the creative concoctions such as the chicken marsala pizza and the crispino pizza, served cold with fresh mozzarella, sliced tomato, roasted red pepper and fresh basil. A gluten free pie is also available, as well as homemade calzones and rolls.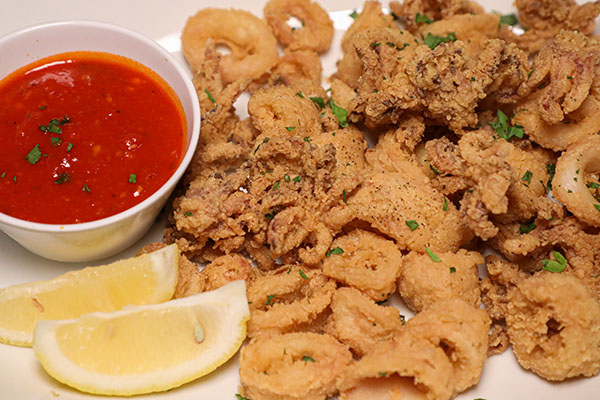 The dinner menu at Michelangelo offers a mix of classic Italian dishes as well as seafood and steaks & chops entrees. Appetizers ($5-$20) include stuffed mushrooms, calamari fritti and clams oreganata. Salads ($7-$12) include traditional Caesar, gorgonzola and Greek salad. Pasta selections ($16-$23) feature all the traditional favorites such as rigatoni alla vodka, linguine with white clam sauce, lasagna, seafood fra diavolo, as well as all the parmigianas - eggplant, chicken, veal and shrimp. Additional entrees ($20-$23) such as marsala (chicken or veal), chicken piccata and veal Sorrentino are all served with a house salad and vegetable of the day. Seafood entrees ($23-$26) include pesto salmon and shrimp & flounder francaise while meat entrees ($35-$42) include the signature Tomahawk veal chop and NY strip steak. Dessert ($2.50-$8) selections include all the traditional Italian favorites such as cannoli, tiramisu, cheesecake and the signature rainbow cookie cake.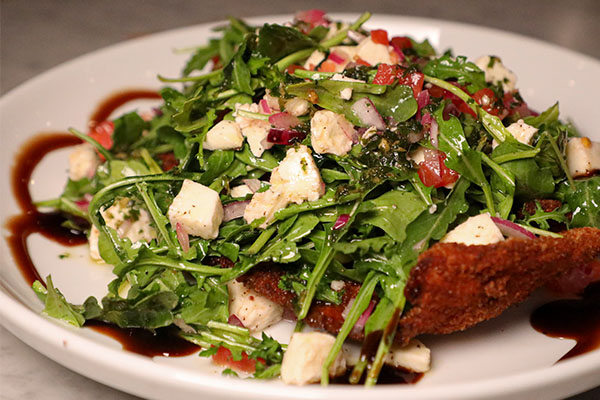 A full bar is available during dinner hours with a new cocktail menu ($13) featuring concoctions named for the famous art by Italian artist Michelangelo. The Sistine Chapel with vodka, ginger beer goslings, simple syrup, lime juice and dragon fruit syrup and The Last Judgement with cognac, ginger beer, Grand Marnier and simple syrup, are all available to pair with your classic Italian meal.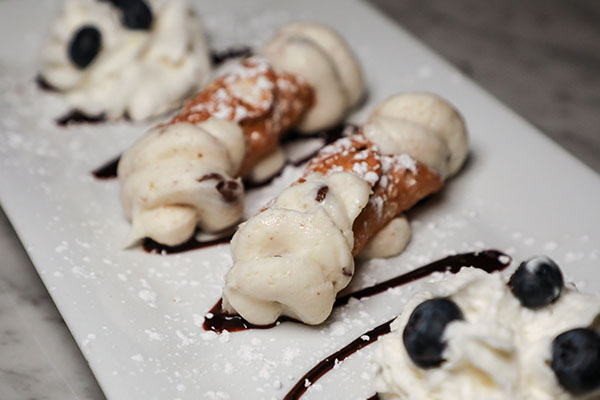 Michelangelo of Riverhead is open Wednesday through Sunday. A limited pizzeria menu is served for lunch Wednesday through Saturday from 11:30 a.m. to 4 p.m. Dinner is served Wednesday through Saturday 4 p.m. to 9 p.m. and Sunday from 3 p.m. to 9 p.m.