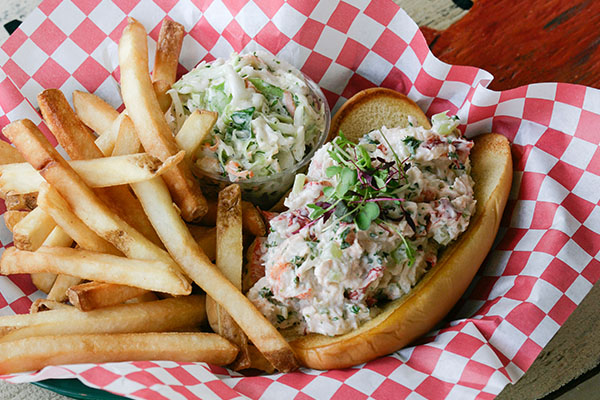 Lobster Rollin' Across Long Island
July 9, 2020 | What To Do
'Tis the season for your favorite summer staple.
Long Island has no lack of scrumptious, fresh seafood. How do you decide where to indulge first? We've rounded up our favorite spots for classic hot and cold lobster rolls across the island. If you're feeling really ambitious, take your own lobster roll road trip and try them all!
Peter's Clam Bar - Island Park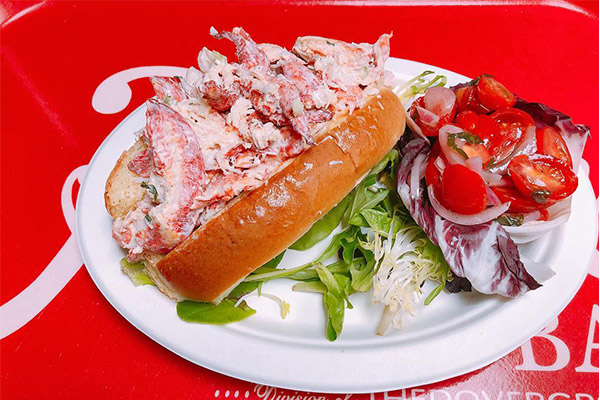 It doesn't get much more classic than Peter's Clam Bar in Island Park. This old-fashioned eatery offers a classic, fresh lobster roll featuring celery, onion and mayo on a potato bun for $22. Enjoy dockside dining, takeout or delivery! 600 Long Beach Rd., Island Park.
DJ's Clam Shack - Wantagh

Northern and Southern seafood meet at this casual eatery in Wantagh. Their overstuffed lobster roll for $33 is guaranteed to put a smile on your face. Don't sleep on DJ's Clam Shack! 3255 Sunrise Highway, Wantagh.
Salt & Barrel - Bay Shore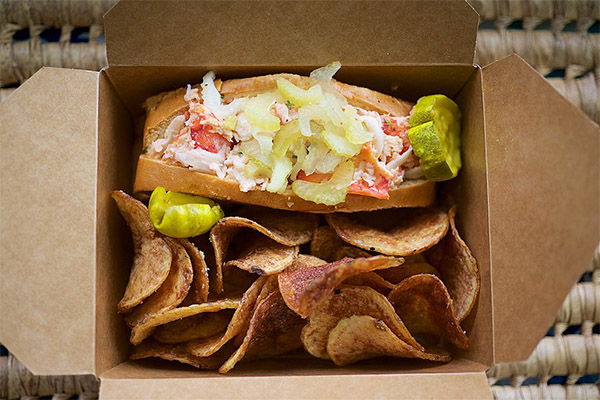 Salt & Barrel Oyster and Craft Cocktail Bar serves up good vibes, great service and clean, local food. Choose from the S&B Warm Lobster Roll ($30) served with butter poached lobster, pickled celery, tomato aioli, house chips or "The Mainer" Lobster Roll ($24) served with cold lobster salad, mayo, corn, tarragon, lemon. 61 West Main St., Bay Shore.
Bostwick's Chowder House - East Hampton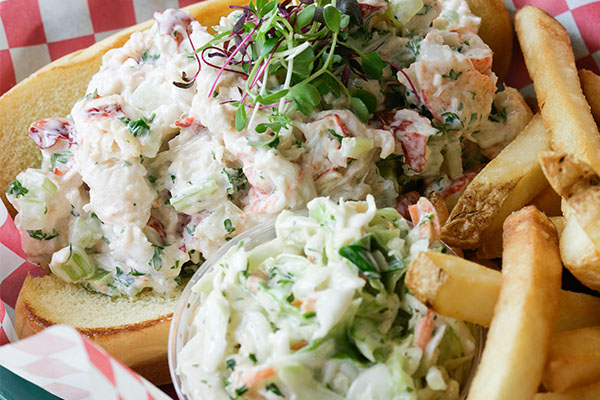 This East End staple needs no introduction. Bostwick's famous cold lobster rolls features lobster salad, while their hot lobster roll is lathered in butter, and both are served with your choice of coleslaw, fries, potato salad or potato chips ($29 each). You simply have to taste it for yourself! 277 Pantigo Rd., East Hampton.
Clam Bar - Amagansett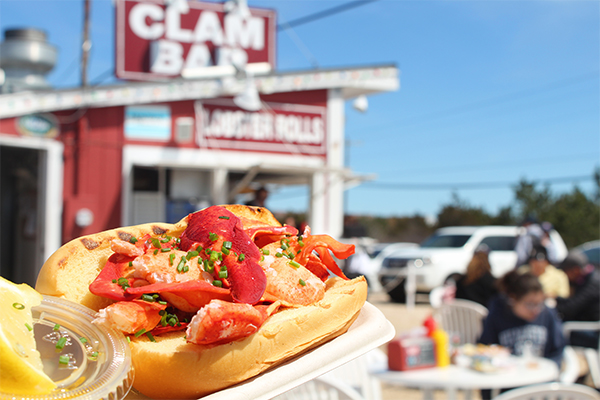 Heading all the way out east? Be sure to stop by Clam Bar right off the stretch. Located East of Amagansett and West of Montauk off the highway, you can't miss it. The Lobster Salad Roll ($26) is their three-ingredient mainstay served on a potato roll with a side of coleslaw. If you're a hot lobster roll person, look no further, the Clam Bar hot lobster roll features lobster claws and is served on a toasted hot dog bun topped with chives and warm butter ($28). 2025 Montauk Highway, Amagansett.
Green Hill Kitchen & Que - Greenport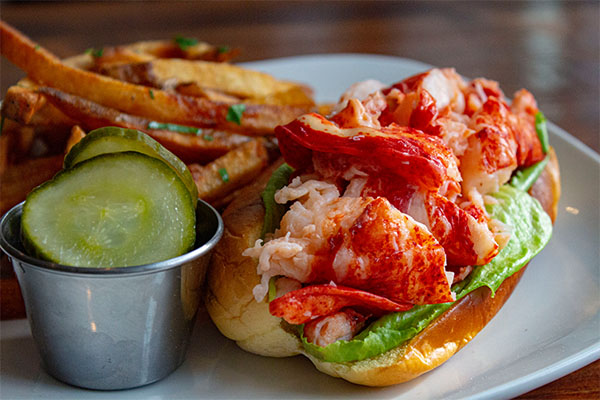 Come for the Lobster Roll, stay for the 'que. Or maybe it's the other way around. Whichever it is, don't skip this top-notch spot on the North Fork. The mouthwatering hot buttered lobster roll at Green Hill Kitchen & Que features 1.25 pounds of shelled lobster on a potato bun with "quickles" ($26). Run, don't walk! 48 Front Street, Greenport.
Duryea's - Montauk & Orient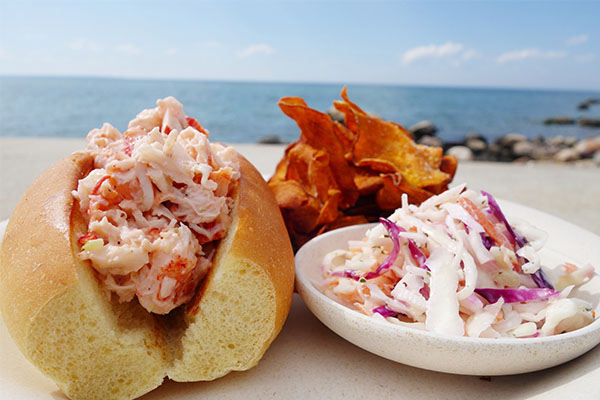 Congrats, you made it to The End! Now enjoy with a delicious lobster roll (market price) and a stunning view at Duryea's Montauk. If you find yourself on the opposite fork, their newly opened sister restaurant Duryea's Orient is a must-visit, featuring Greek inspired plates to match the scenery, and, of course, their killer lobster rolls. 65 Tuthill Rd., Montauk and 40200 Main Rd., Orient.