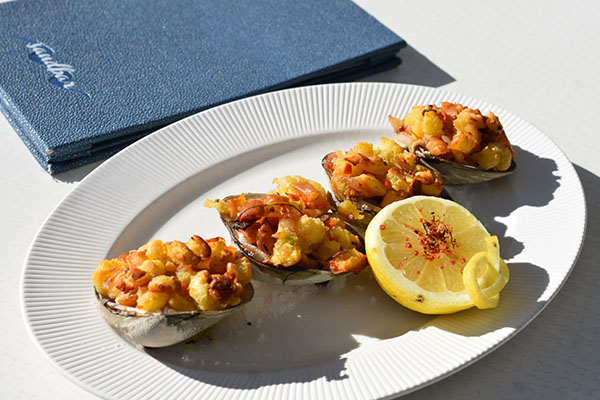 Prepare Your Appetite for Fall Long Island Restaurant Week!
October 15, 2019 | Budget Gourmet
Time to get your appetite ready, Long Island Restaurant Week is back!
Restaurant Week begins on Sunday, November 3 and will be held through Sunday, November 11. During the week long promotion, restaurants will offer a SPECIAL three-course prix fixe menu for just $29.95 every day aside from Saturday, November 10 when the menu may only be offered until 7 p.m. This is a great opportunity to try restaurants you haven't had the chance to without breaking the bank. Over 150 restaurants all across Long Island are participating and we're here to give you an inside scoop on some of our favorites.
Thom Thom - Wantagh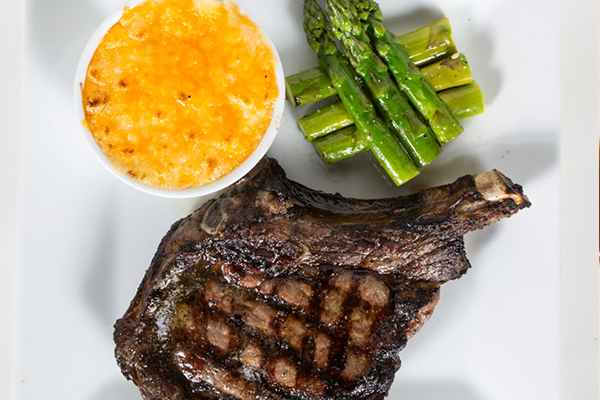 Photo Credit: Thom Thom
"Quality food means quality ingredients" - that's the motto at Thom Thom. This restaurant is serving dishes from the land and sea in a stylish, casual dining room, complete with incredible service. If you're in the mood for good steak, look no further than Thom Thom. Favorites from their Long Island Restaurant Week menu include: apple and gorgonzola salad; black angus beer meatballs; surf and turf sushi roll; pan-seared scottish salmon with lemon dill beurre blanc; Thom Thom seafood paella; and sushi roll combo. Click here to view their full menu now!
Trattoria Diane - Roslyn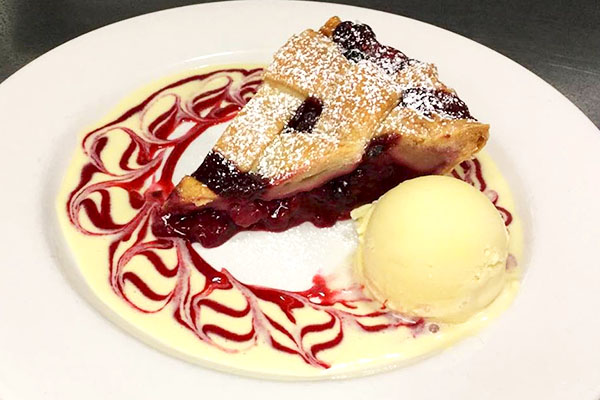 Photo Credit: Trattoria Diane
This Roman-style, family-fun restaurant is a longtime favorite in Roslyn. The menu was developed to reflect the casual, inviting spots they visitied on their trips to the Eternal City and offers a take on the traditional Roman menu. A selection of items from their Long Island Restaurant Week menu include: roasted beet salad; chopped salad; butternut squash ravioli; chicken under a brick; braised lamb shank and more. View their full menu now by clicking here!
Baron's Cove - Sag Harbor
Photo Credit: Baron's Cove
Looking to visit the East End? Baron's Cove is Sag Harbor's premier waterfront resort! Serving everything from buttery lobster rolls (when they're in season) to expertly grilled burgers, we're sure there's something for everyone at this farm-to-table restaurant. Make your reservations for Long Island Restaurant Week now by calling the restaurant at 631-725-2101.
REVEL Restaurant & Bar - Garden City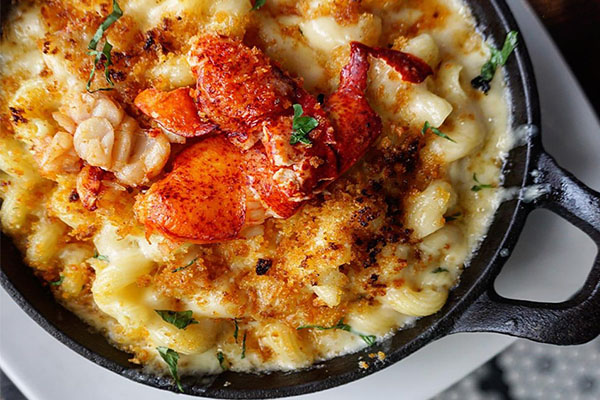 Photo Credit: REVEL
The skilled chefs at REVEL Restaurant & Bar showcase their experience and creativity with a selection of inventive dishes, made with only the freshest locally-sourced farm-to-table ingredients. The team at REVEL knows what "good" is and they refuse to settle for anything less. Make sure you try their weekend brunch featuring delicious items like chicken and waffles, banana nutella cinnamon sugar French toast, lobster & shrimp omelette and SO much more. Curious to hear what they're offering for Long Island Restaurant Week? Give them a call now! 516-246-9111.
Sandbar - Cold Spring Harbor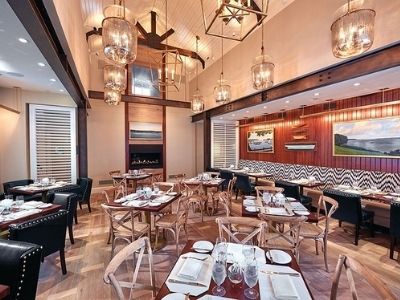 Photo Credit: Sandbar
With a menu created by Executive Chef Guy Reuge, you can't go wrong when ordering at Sandbar! Located in the heart of Cold Spring Harbor, this polished restaurants features coastal casual ambience, and American cuisine from both land and sea. The menu changes seasonally and ingredients are always locally sourced. Make sure you try their chickpea fries, baked clams, shrimp fricassee, pan-seared scallops, Berkshire pork chop and red wine braised beef short rib, all featured on their Long Island Restaurant Week menu! Click here to view the complete menu now and call to make your reservations. 631-498-6188
Click here to view all participating restaurants and call to reserve!