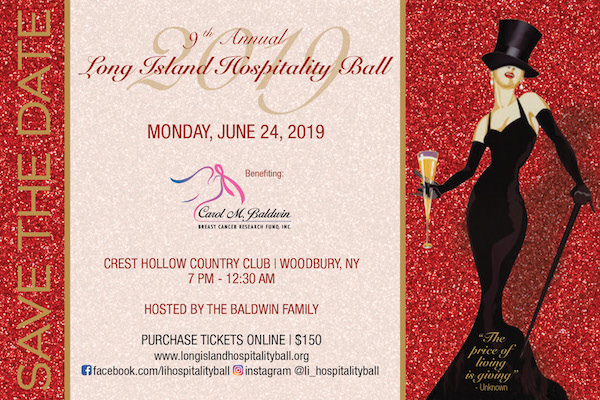 Bites, Beats and Celebs Galore at the 9th Annual Long Island Hospitality Ball
June 10, 2019 | What To Do
Don't miss delicious bites, premium spirits, music, entertainment, and the chance to glimpse some major celebrities at the 9th Annual 2019 Long Island Hospitality Ball!
The party will be taking place from Monday, June 24 from 7 p.m. to 12:30 a.m. at Crest Hollow Country Club in Woodbury, rain or shine.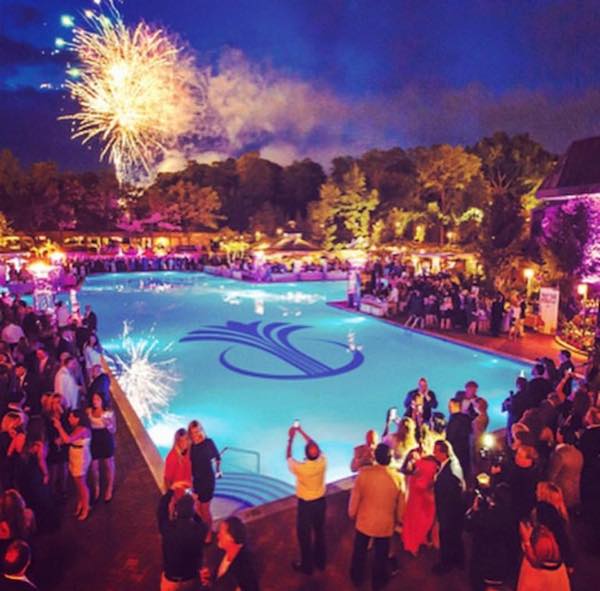 As one of Long Island's hottest events, the Hospitality Ball features premiere cuisines, wine and spirits from the island's top restaurants and companies. Guests can spend the evening sampling mouthwatering dishes and renown wines and spirits, not to mention plenty of music, entertainment, and an exciting raffle featuring a wide array of prizes! Most importantly of all, did we mention it's all for an incredible cause?
For the 5th year, the Long Island Hospitality Ball is benefitting the Carol M. Baldwin Breast Cancer Research Fund Inc. This year, the goal is to top the 2018 total of over $410,000 for the foundation.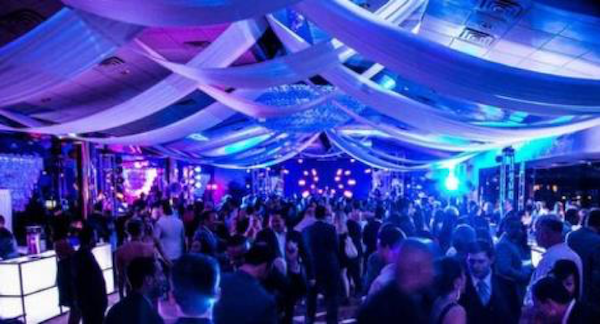 Long Island's top cover bands and entertainers (including Sal "The Voice" Valentinetti, the 2016 Golden Buzzer Winner from "America's Got Talent", "That 70's Band", "Lime" and DJ Theo) will be rocking on throughout the night. Countless celebrities and sports stars are also expected to attend - including the Baldwin family - and join forces with The LIHB in the fight against breast cancer.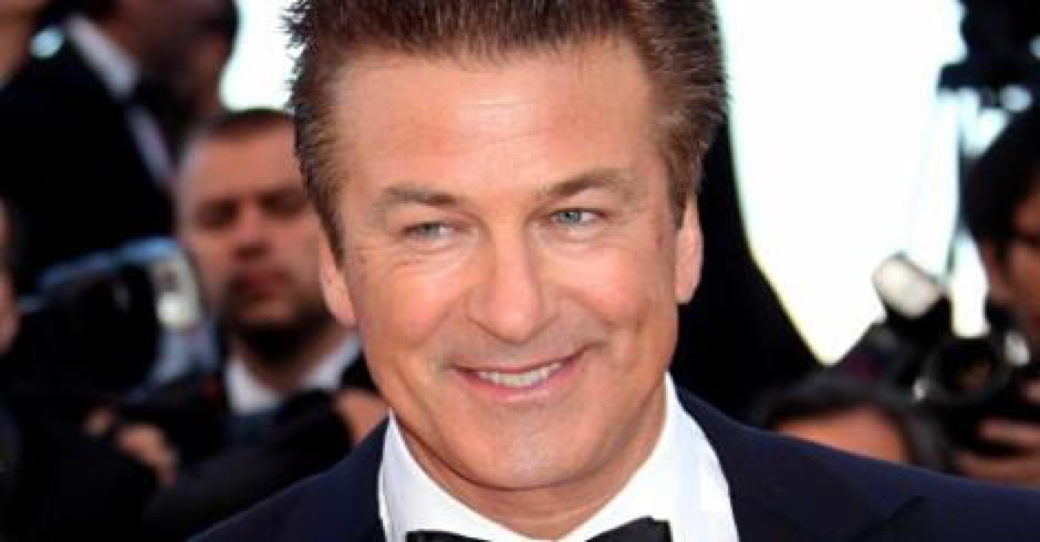 In the spirit of generosity, three industry peers will be honored in 2019 for their achievements: David C. Drucker: Executive Vice President, Sales, Empire Merchants. John Murray, Jr.: Owner of Mulcahy's Pub and Concert Hall, Ed Lowe Media Award. Richard J. Scholem: Restaurant Consultant and Critic; former NY Times Restaurant Critic.
The LIHB was founded in 2011 by Keith Hart and the LIHB Board of Directors. Mr. Hart is a hospitality industry guru and cancer survivor. His personal battle with cancer is now in remission and has inspired him to rally the industry to join the fight against cancer.
The Carol M. Baldwin Breast Cancer Research Fund Inc:
Carol M. Baldwin is not only the founder; she is also a breast cancer survivor. The Baldwin family firmly believes that the key to finding a cure for breast cancer is by providing the funding necessary to allow researchers to learn more about this disease. There have been many significant advances in the methods of detection and treatments for breast cancer, yet many women continue to lose their battle every year as they succumb to the devastating effects of this disease. Their mission is to find a cure – nothing less.
The Carol M. Baldwin Breast Cancer Research Fund has awarded close to 100 research grants totaling in excess of $5 million to medical research. 90% of all donations go directly towards funding research.
For information on tickets, time and location, click here.
Submit questions/inquiries to: MariaElena@hartagencyny.com

Anne Line - Sponsorships/Tickets/Donations
Carol M. Baldwin Fund:
ann@findacure.org
http://longislandhospitalityball.org/
631.444.4300