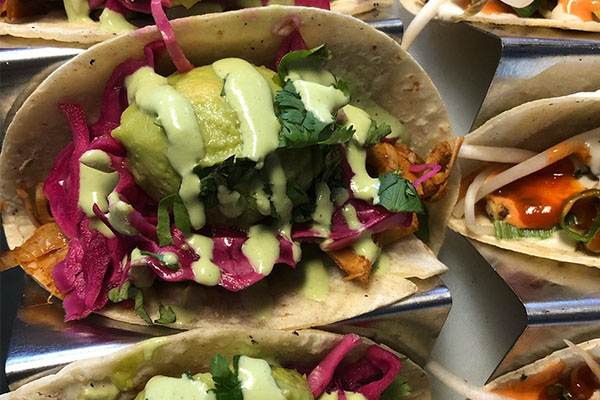 Keep Your Eye Out for These Long Island Food Trucks
July 22, 2020 | Budget Gourmet
Food Trucks have really started to take off on Long Island, and we're not talking your average hot dog truck found on the streets of Manhattan.
Not many people may be aware of how many food trucks are on Long Island, many of which offer off-site catering and are a great alternative during these COVID-19 days. We searched high and low for our favorite food trucks on Long Island and we thought our readers would love them just as much as we do!
Green Street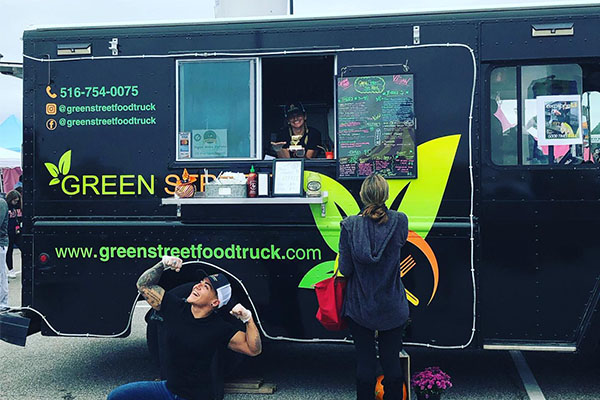 Vegans and vegetarians, we had to share this one with you. Green Street is Long Island's first and ONLY food truck that's serving both plant-based and gluten-free options. The food is made from scratch and daily and is sourced from local vendors found across the island. Some of our favorites from their menu include Thai Bowl served with raw zucchini noodles, shredded carrots, grilled tofu, steamed broccoli, cilantro, chopped peanuts and peanut sauce and the buffalo tacos served with mixed greens, shredded carrots, buffalo chickpeas and a cashew sour cream. Yum!
Hamza & Madina Halal Food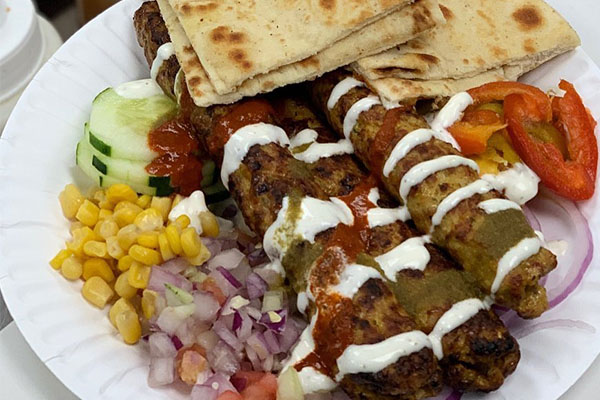 Craving chicken and rice? It doesn't get much better than Hamza & Madina's! Serving everything from Philly cheesesteaks to falafel gyros with unbeatable prices – this is one spot you'll have to try next time you're in a hurry.
Eat Me, Drink Me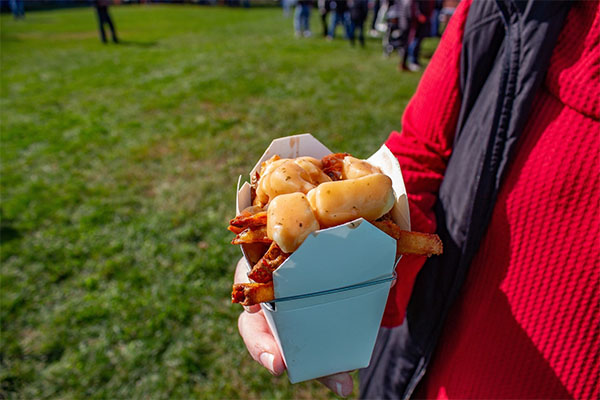 Enjoy a unique catering experience complete with excellence in both service and food quality when you stop by Eat Me, Drink Me. This truck is available for private catering and can be found at festivals and other events across Long Island. The menu is very unique with offerings that include grass fed beef burger with triple cream brie and organic caramelized onions and black truffle fries tossed with black truffle oil, black truffle salt and finished with grated Parmesan cheese.
Cheezy Pete's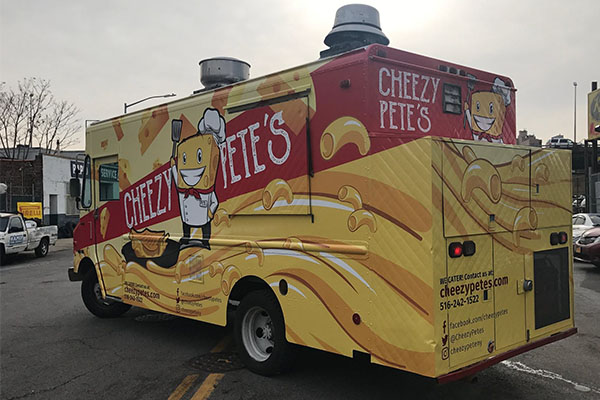 We're don't mean to cheesy with this spot, but we really do love it! Cheezy Pete's Food Truck goes above and beyond to provide their customers hand-made comfort food that's served in 100% bio-degradable serving accessories. Buffalo tots served with buffalo wing sauce and crumbled bleu cheese? Um yes, please!
Royal Elite BBQ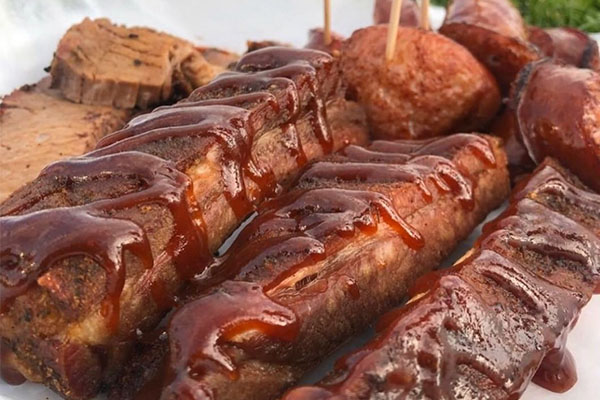 Enjoy delicious Southern BBQ, right here on Long Island! Royal Elite BBQ traveled around, visiting states like Mississippi, North & South Carolina and Tennessee (to name a few) and learned from some of the top pitmasters in the country. Their menu features BBQ originals including a brisket sandwich made with slow brisket, caramelized onions, pepper Jack cheese, BBQ sauce served on a fresh baked hero and BBQ nachos served with your choice of apple wood smoked chicken or pulled pork and topped with a shredded blend of cheese, queso blanco, corn, cilantro lime cabbage, BBQ sauce and chipotle mayo. Full-service catering is also available!