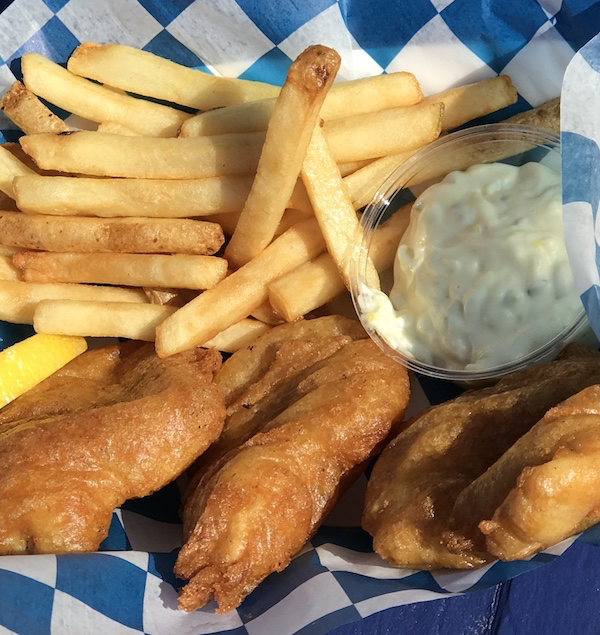 Get Hooked on Montauk's Newest Restaurant!
June 6, 2018 | Daily Bite
We're hooked on a feeling, and that feeling is "hunger"! There's a new seafood restaurant in Montauk that's been making a big splash, and we can't wait to dig in.
Summer is bringing all sorts of new restaurants to Long Island, but of special note is Hooked, a new seafood joint in Montauk.
Located at 34 South Etna Avenue (formerly the spot of the Red Hook Lobster Pound), Hooked is serving up some mouthwatering morsels just in time for the warmer weather. Get your fill of expertly prepared classics like chowders, tuna bites, fried calamari, steamed mussels, salads, lobster rolls, fish tacos, raw bar items, and more. Take 'em home or dig in on the outdoor picnic tables and enjoy the fresh air!
If you're not feeling fishy, there's also plenty of other options. The "off the hook" menu offers burgers, BBQ baby back ribs, grilled chicken sandwiches, and even veggie burgers for all of our vegetarian friends. Kids will also have plenty to look forward to with the guppy menu, featuring fish bites, chicken goujons, grilled cheese, and hot dogs.
Whether you're a foodie looking to stay up-to-date on the restaurant scene or just hankering for some delicious seafood classics (and more), pay a visit today! Hooked will be open seven days in season, from 11:30 a.m to 8 p.m.
Hooked
34 South Etna Avenue
Montauk, NY 11954
(631) 668 2111
www.hookedmtk.com