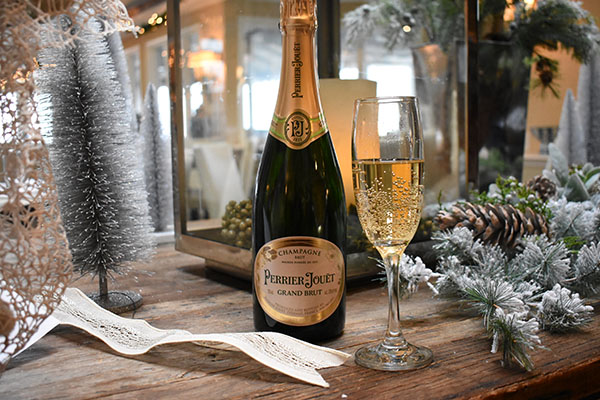 Celebrate the Holidays
November 20, 2019 | What To Do
Planning a holiday party can be stressful, but these Long Island eateries eliminate the stress and do the heavy lifting for you.
Relax and enjoy your holiday party at one of these Long Island hotspots.
Insignia - Smithtown
Photo Credit: Insignia
Located in Smithtown, Insignia offers a refreshing change of pace, delivering exceptional food, atmosphere and service. With several beautifully appointed dining rooms, Insignia will make any event an affair to remember. They can comfortably accommodate up to 350 people.
Almond - Bridgehampton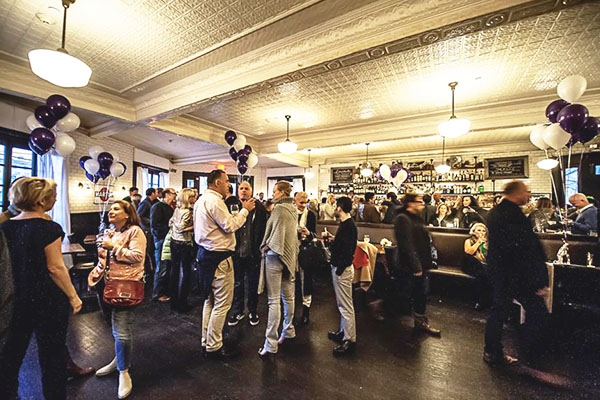 Photo Credit: Almond Bar & Restaurant
Tucked in the historic Bridgehampton, Almond delivers straight-forward, locally sourced cuisine. They can accommodate sit down events for up to 100 people, or stand up affairs for up to 150. Contact them at info@almond.nyc for more information.
Honu Kitchen & Cocktails - Huntington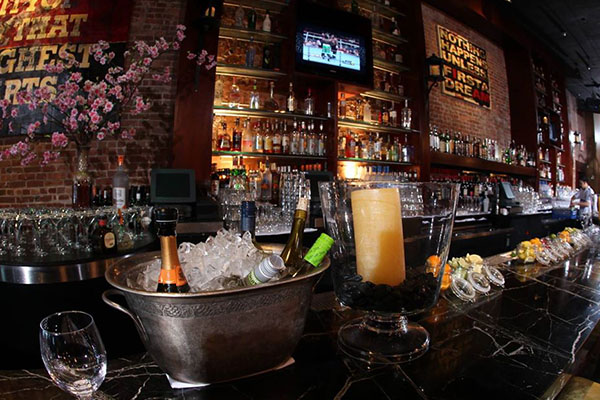 Photo Credit: Honu Kitchen & Cocktails
Nestled in the heart of the ever growing food scene in Huntington, Honu Kitchen & Cocktails has set the standard for American cuisine and cutting edge mixology for over a decade. The loft at Honu is an elegant respite overlooking the main dining room that offers a customizable layout to suit any event. For menu offerings and more details, visit their website.
View - Oakdale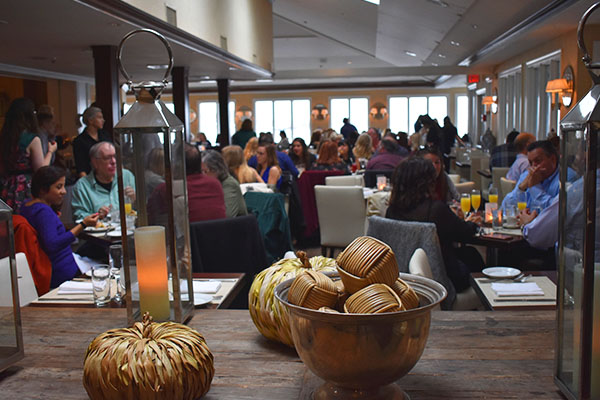 Photo Credit: View Oakdale
Located in Oakdale, View offers guests top notch seafood with a breathtaking view of the Great South Bay. View offers a cocktail party package that starts at $47 per person, and includes three hours of open bar, crudité platters, a platter of imported and domestic cheeses and crackers, passed hors d'oeuvres and three entrée options. The require a minimum of 35 guests. Visit their website for a detailed menu and more information.
Bel Mare Ristorante - East Hampton
Photo Credit: Bel Mare RIstorante
Tucked away in the beautiful Springs district of East Hampton, Bel Mare Ristorante delivers high—quality classic Italian cuisine in a nice but casual atmosphere. Call them to host your holiday party and feel as comfortable and welcome as you would in Nonna's kitchen.
Library Café - Farmingdale
Photo Credit: Library Café
Set in the former Farmingdale Public Library, Library Café invites guests to enjoy "storybooks" of American fare and endless exciting cocktails. Offering a cocktail party package beginning at $35 a person, Library Café provides guests with a customizable experience, suitable for all party needs. Minimum of 25 people.