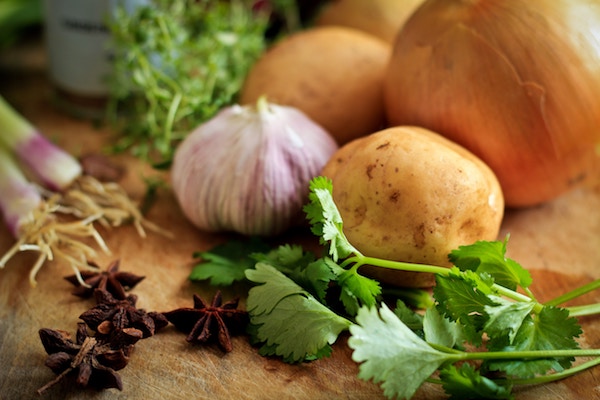 RECIPE: Hanukkah Latke Waffles
November 30, 2018 | Daily Bite
Take your festivities to the next level with these easy-to-make breakfast latkes!
Hanukkah's almost here, and there's no treat more classic than latkes. Of course, eight days of celebration means there's plenty of time to shake things up a little! In honor of the holiday, here's some 'tatoes with a twist courtesy of Gourmet Kosher Cooking . Chag Sameach!
Ingredients:
Makes 4 Large Waffles

- 2 pounds baking potatoes
- 2 large eggs
- ½ cup shredded onion
- 3 tablespoons all-purpose flour
- 1-1/2 teaspoons kosher salt
- 1 teaspoon baking powder
- ¾ cup shredded cheese, optional
- 3 tablespoons margarine or butter
- Applesauce, sour cream, shredded cheese and chives for topping
Instructions:

1) Heat a 8-inch waffle iron
2) Peel and shred the potatoes, then wring until dry
3) In a small bowl, whip the eggs until lightly beaten
4) In a large bowl, mix the potatoes, shredded cheese, flour, onion, butter/margarine, and salt
5) Grease the waffle iron with butter/margarine/baking spray
6) Spread 1/4 of the latke mixture onto the waffle iron and cook for 5 to 7 minutes, or until the latke is golden and crisp.
7) Serve warm and with your choice of toppings.
Photos courtesy of Gourmet Kosher Cooking.