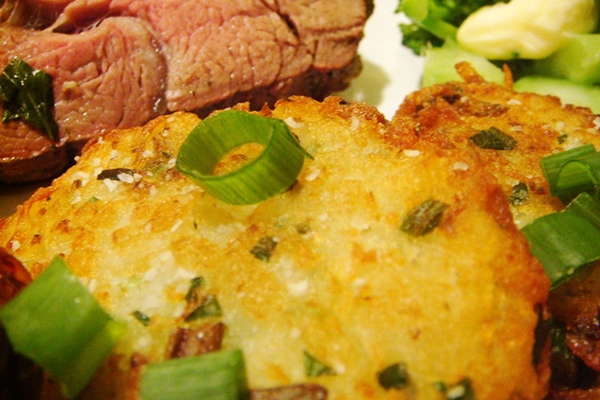 Matzah and Brisket and Latkes OH MY!
December 17, 2019 | What To Do
Whether you like to enjoy holiday dinners out at a restaurant or in the comfort of your own home, we've got you covered for your Hanukkah celebrations.
Check out these sit-down and take-out options offered from some of our Long Island favorites.
Rowdy Hall - East Hampton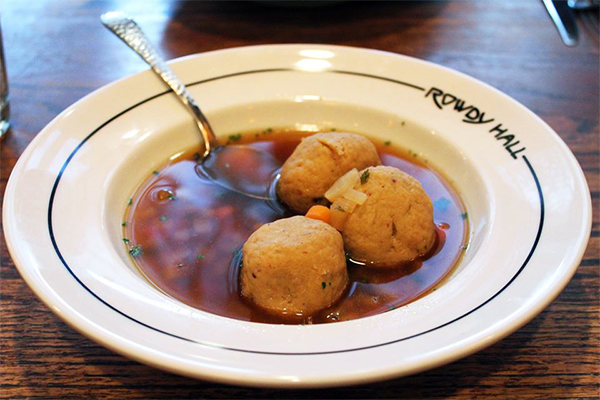 Photo Credit: Rowdy Hall
If you'll be out east for Hanukkah, make sure to stop at Rowdy Hall in the village of East Hampton! They will be offering a la carte holiday specials in addition to their regular menu on Sunday, December 22 and Monday, December 23. The specials include matzah ball soup, red wine braised brisket with baby carrots, maple sweet potato puree and pomegranates, and olive oil cake with a blood orange glaze and toasted almonds.
Zan's Kosher Delicatessen Restaurant & Caterer - Lake Grove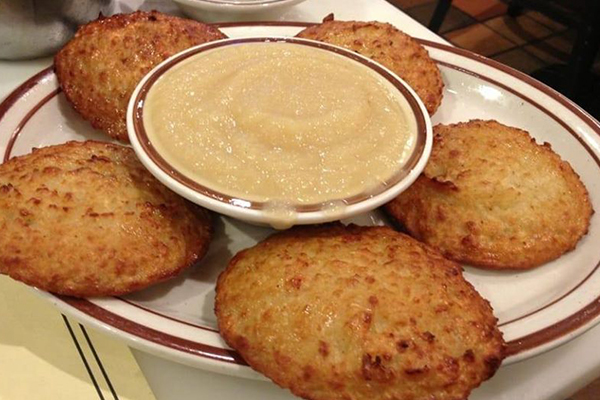 Photo Credit: Zan's Kosher Delicatessen
Let Zan's Kosher Delicatessen Restaurant & Caterer bring Hanukkah dinner to you! A kosher delicatessen in Lake Grove, Zan's delivers mouthwatering dishes time and time again. For Hanukkah this year, they are offering various holiday dinner options depending on the number of people you'll be serving. Options include matzah balls, mini knishes, beef brisket, whole chickens and latkes with applesauce. Call them to place your order at 631-979-8770!
Thyme - Roslyn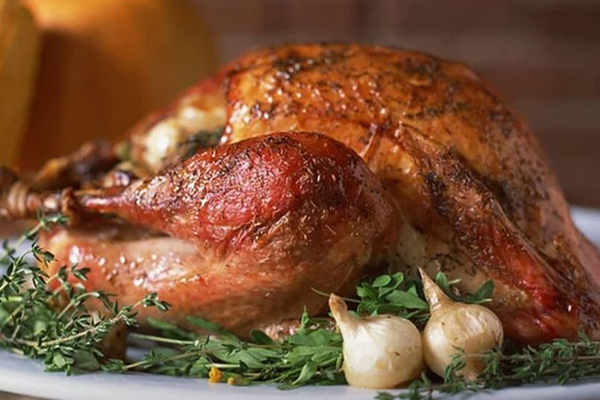 Photo Credit: Thyme
Thyme, located in Roslyn, will be offering brunch, lunch and dinner all throughout Hanukkah. If you would rather stay in, they also offer a catering menu! Choose from options like wild mushroom tarts, matzah ball soup, beef brisket, whole chickens, potato latkes and a basket of assorted sweets. Spend less time cooking and more time with loved ones! Give them a call at 516-625-2566 to place your order.
Nick & Toni's - East Hampton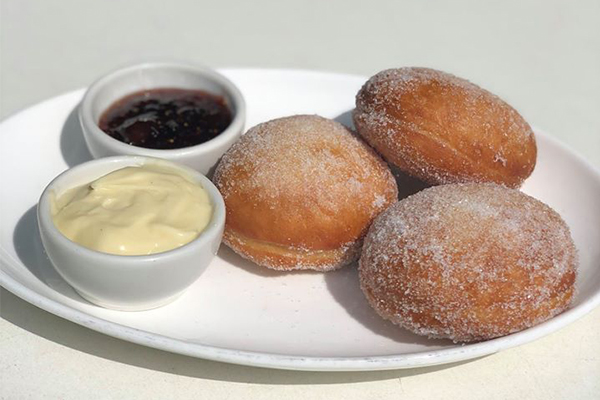 Photo Credit: Nick & Toni's
Enjoy Hanukkah specials in the warm ambiance of East Hampton's Nick & Toni's. Their mouthwatering a la carte specials include an appetizer of potato latkes with smoked salmon and whipped crème fraiche, an entrée of mustard braised short ribs served with roasted baby carrots and house-made potato knish, and cinnamon sugar donuts with raspberry jam and mascarpone cream to top it all off. Reservations can be made by calling 631-324-3550.
Elegant Eating - Smithtown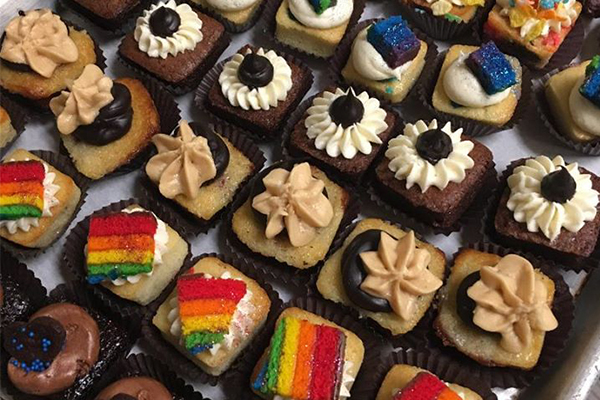 Photo Credit: Elegant Eating
Elegant Eating is offering a Hanukkah dinner celebration menu available for pick-up on December 22, 24 and 25, or a customized time that works best for you. They offer an extensive catering menu, and work within your holiday plans! Enjoy whole baked brie, matzah balls, a whole turkey, grilled salmon, potato latkes and homemade holiday cookies. Give them a call at 631-360-2211 to place your order today.