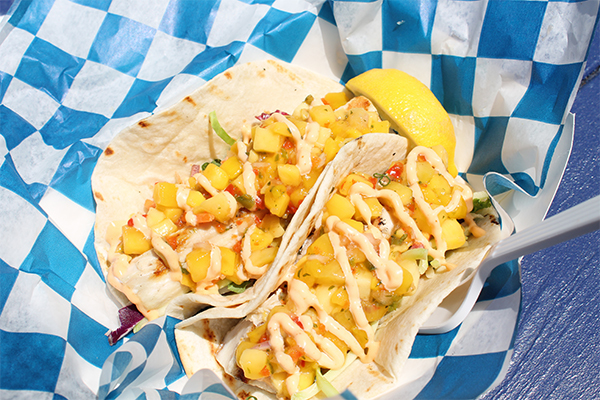 Grab & Go to the Beach!
May 30, 2019 | Daily Bite
Montauk is everyone's favorite summer spot.
Restaurants, bars and boutiques are everywhere, and the beach is just around the corner. But if you need a break from the crowds and just want to get to the closest beach, here's where to go! We've found Montauk's best kept secret - called "The Foodie Block" - where you can feel and smell the ocean breeze. Keep reading if you want to hear more (and yes, a local is typing this).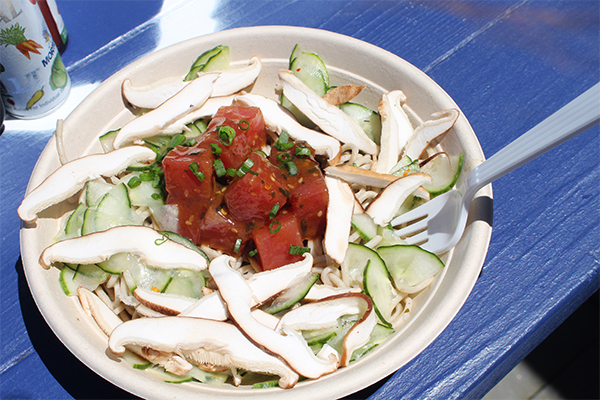 Photo credit: HOOKED
This hidden gem is going into its second year of business. Located just blocks from the beach, the seafood is so fresh that you could almost believe they caught it in their backyard (and maybe they actually did)! The prices are reasonable, the food is locally caught, and they have the cutest little outdoor eating area. As an added bonus, they also offer take out if you're in a hurry and want to get to the beach ASAP. The lobster roll is an obvious go-to, but if you're looking to eat outside the box, we suggest going for the Tuna Poke Bowl served with fresh tuna, pickled cucumber, shiitake mushrooms and scallions over soba noodles in a southwestern cilantro vinaigrette. The fish tacos served with broccoli slaw, mango salsa and sriracha mayo are also a huge hit. For more information, click here.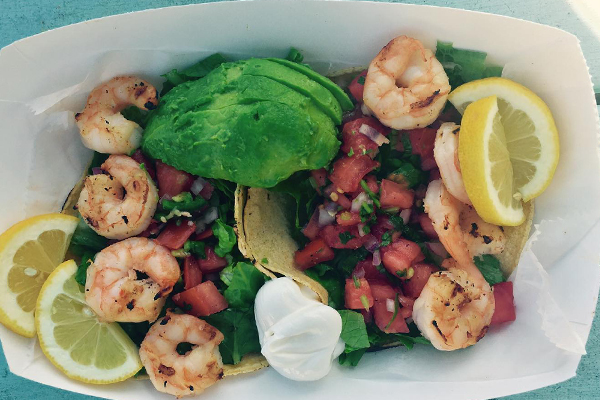 Photo credit: Joni's Instagram
If you think eating healthy means compromising flavor, you've clearly never been to Joni's. The second you walk into Joni's, you're greeted by a charming a seaside vibe. The menu changes seasonally, the ingredients are wholesome and organic, and there are a ton of gluten-free, vegetarian and vegan options. If you pop in now, you'll find delicious options such as: Grateful Veg served with seasonal vegetables, marinated tofu stir fried with tamari, ginger, garlic, served over brown rice; the Gone Fishin' Fish Burrito made with the grilled fish of the day, salsa, green chilis, mesclun, wrapped in a flour tortilla with non-dairy chipotle mayo; and the Love Peace and Chicken served with grilled chicken, brown rice, black beans, avocado, jack cheese, salsa, sour cream, wrapped in a flour tortilla. For more information, visit jonismontauk.com.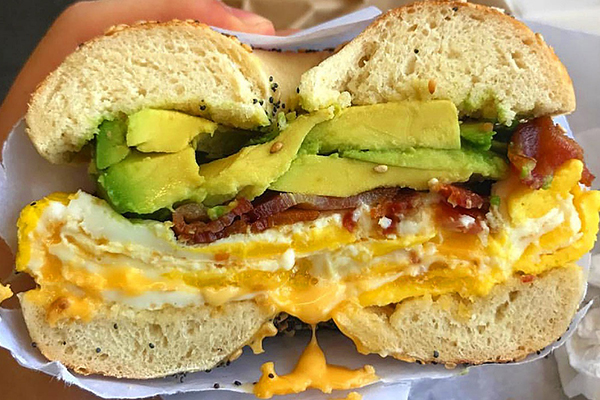 Photo credit: Goldberg's Famous Bagels Instagram
If you haven't heard of Goldberg's, check your lease; you may be living under a rock! These are the best - and we mean the best bagels. Ever. They first opened in Southampton and now operate in over ten locations along Long Island. If you're heading to the beach early and need somewhere to grab both breakfast and lunch, Goldberg's is the place. An everything flagel toasted with cream cheese will do wonders after a long night of drinking. And yes, we said flagel: that would be a flat bagel. They also cater and offer bagels, cream cheese, lox and all fixings available to-go so you can surprise all your house guests one hungover morning. We promise they'll praise you for the rest of the summer!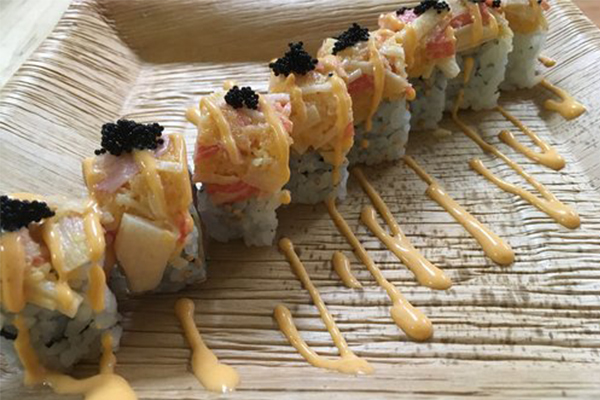 Photo credit: naturallygoodsushi.com
You may have heard of Naturally Good, but we bet you haven't heard of Naturally Good Sushi! This newly opened restaurant serves traditional sushi and specialty vegan rolls prepared on site by trained sushi chefs. They serve daily soups, salads and sushi rolls, and all ingredients are local, organic and homemade. Whether you're looking to grab something on the go or enjoy a meal in their serene outside private garden, this spot will leave you and your body happy. Standouts include: The Dani Roll served with wild shrimp tempura, cucumber, avocado and topped with spicy tuna, tobiko and scallion; The End Roll served with salmon, avocado, tuna, wasabi, tobiko and wasabi mayo; and Naturally Good Roll served with roasted red pepper, carrot, avocado, pea shoot, scallion, orange-chili sauce, dehydrated coconut "nori" wrapper. Click here to see the full menu now.