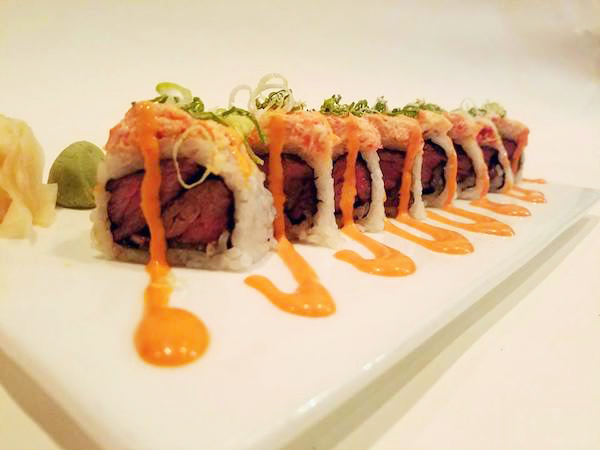 Delight Dad With These Delicious Dining Deals
June 11, 2018 | What To Do
Neckties? So 2016. We all know what dad really wants: delicious grub, and here's where to get it!
These restaurants are serving up some seriously scrumptious specials in honor of Father's day this Sunday. From sizzling steaks to decadent desserts, check out what's in store for dad!
Rowdy Hall – East Hampton
If this popular French-inspired pub's regular menu isn't enough to satisfy dad, then just check out their a la carte Father's Day specials. Treat dad to a jumbo shrimp and clam cocktail, a butter poached lobster with a hanger steak, or indulge his sweet tooth with a malted milk chocolate ice cream sandwich. Who could say no to that?
Thom Thom Steak & Seafood – Wantagh
Start your Father's Day celebrations a bit earlier at Thom Thom Steak & Seafood with their Father's Day Brunch Buffet. From 11:00am to 2:30pm on Sunday, June 17th, they'll be offering a mouthwatering selection including a sushi bar, an omelet station, a breakfast table loaded with smoked salmon and fruit, and a carving station with roasted black angus prime rib. The cost is $32.95 for adults and and $16.95 for children between five and ten. Check out the menu here!
Bistro 72 - Riverhead
Roll out the red carpet, because this one's gonna be big. The chic Bistro 72, located at the newly opened Hotel Indigo East End, is offering a delectable three-course prix fixe menu for fathers everywhere. Start dad off with some lobster mac n' cheese, let him fill up on baby back ribs with jerk rub and house made BBQ sauce, then finish the night with a delicate peach cobbler with whipped cream and vanilla gelato. Check out the menu here!
Noah's - Greenport
Noah's knows exactly what dads want for Father's Day: meat! That's why, in addition to their regular menu, they're serving up a special grilled cowboy ribeye steak with a bacon/blue cheese potato salad and local asparagus. Of course, a great meal is nothing without a great drink, so Noah's is also treating dad to a Frosty Father's Day Brew!
Frank's Steaks – Rockville Centre
From 4 to 9 pm Friday through Sunday, Frank's Steaks is offering some savory steak specials in honor of dad. Treat dad to a prime dry aged 24 oz. bone-in porterhouse steak for $45, or bring the dinner home with their take-home BBQ special which includes your choice of four steak entrées. Finally, a feast without the fuss!
The Patio at The Carltun – East Meadow
What's better than brunch? Nothing, and no one knows that more than dad! That's why The Carltun is serving a mouthwatering Father's Day Brunch at The Patio at 11am on Sunday, June 17th (weather permitting). For $55 per adults and $32 per child (10 years and younger), dad can enjoy all his favorites. Highlights include the fish grill featuring kabob marinated salmon, scallops, shrimp and swordfish, a BBQ station with spareribs, chicken and steak, a suckling pig stuffed with vegetable and pork risotto, and an ice cream and fruit bar. Check out the menu here!