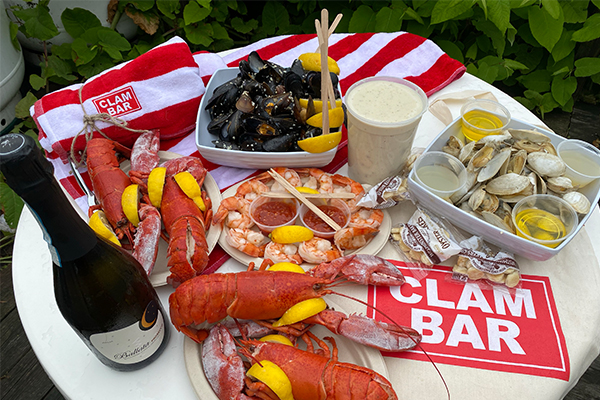 Feed the Whole Family with These Takeout Bundles
May 28, 2020 | Budget Gourmet
Tired of cooking so many meals for a houseful? Us too.
Put away the apron and kick up your feet. Here are four restaurants that are guaranteed to have something for everyone.
Green Hill Kitchen & 'Que - Greenport

East Enders rejoice, not only does this favorite North Fork BBQ joint offer delicious bundles but they deliver anywhere on the East End, including the Hamptons! Green Hill Kitchen & 'Que is offering family style menu items that feed up to eight people. Bundles are available for delivery anywhere on the East End, and same day delivery is available for all orders placed before 2 p.m. Packages include the Hungry Man, which feeds up to two for $42 and includes brisket, pulled pork, smoked turkey and your choice of two small sides and the BBQ XL, which feeds three to four for $78 and includes brisket, pulled pork, half beer-can chicken and ribs and your choice of four small sides. For big families, go for Da Pit Crew, which serves seven to eight people for $133 and includes the works as well as four large sides. Click here to place your order today!
Mirabelle Restaurant and Tavern - Stony Brook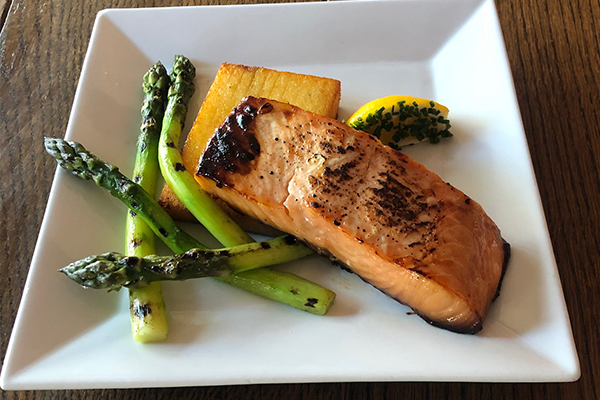 Treat the whole family Chef Guy's delicious cuisine. Family style options from Mirabelle Restaurant and Tavern range from $20 to $26 per person and include chicken cordon bleu, charred maple glazed salmon, fried chicken and baked pasta. All dishes are served with chopped salad, Mirabelle bread and herbed butter. Click here to view the full menu and place your order online.
Clam Bar - Amagansett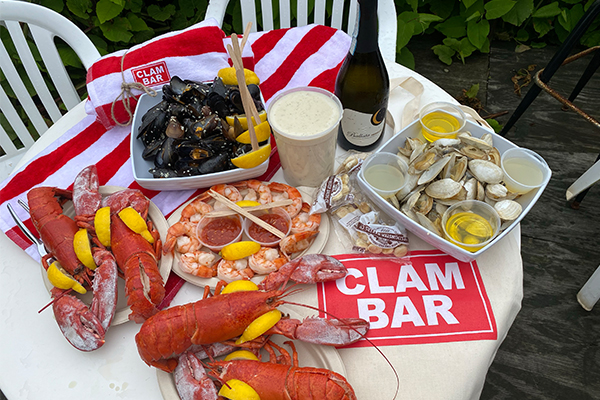 The Clam Bar at Napeague has added Family Style Packages to their takeout menu perfect to pick up on your day trip out to Montauk. The packages are available for curbside pickup and orders must be placed online. All pickup is contactless and a credit card is the only payment accepted. The new packages include the Picnic Basket, which feeds two for $85 and features two lobster salad rolls, one salad of your choice, one bottle of wine, and choice of one dessert, the Beach Blanket Brunch, which feeds four fo $175 and features four pounds of lobster salad served over your choice of salad, two orders of shrimp cocktail, four orders of French fries or sweet potato fries, one bottle of wine, one bottle of still or sparkling water and the full Clam Bake with the works, feeding four fo $200. Click here to view the full menu and place your order ahead of time.
Sandbar - Cold Spring Harbor

Sandbar in Cold Spring Harbor is serving up delicious family style meals, ranging from $20 to $25 per person. The family style menu, which comes with salad, pasta and bread for the table, includes chicken parmesan, trofie primavera, chicken francaise, and shrimp scampie. Pro-tip: Top it all off with a jumbo chocolate chip cookie in a tin for dessert. Click here to view the full menu and place your order.