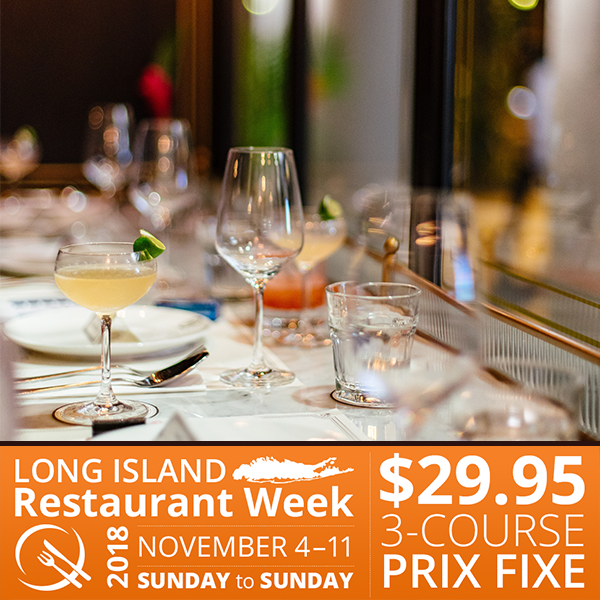 Long Island Restaurant Week Falls Into Action on Sunday, November 4
October 22, 2018 | Budget Gourmet
Fall is here and temperatures are cooling, but the deals are getting hot!
Long Island Restaurant Week will begin on Sunday, November 4 and for eight days, participating restaurants in Nassau and Suffolk County will serve a unique prix fixe menu for just $29.95. Whether you're craving a juicy steak or Italian pasta dish, over 130 restaurants are participating and there's something to please every palate! A selection of participating restaurants include:
1221 at MFP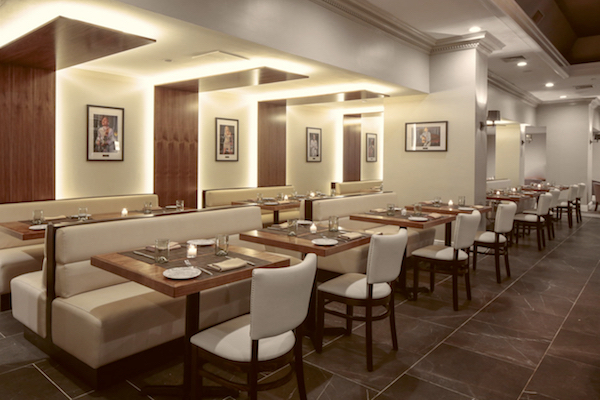 Looking to try something new and delicious? 1221at MFP opened this October at the Roslyn Hotel and is adjacent to the newly relaunched supper club, My Father's Place. Culinary expert Chef Tomoyuki Kobayashi serves Modern American cuisine with French and Japanese influences. Long Island Restaurant Week is the perfect time to give this new restaurant a try! Call (516) 740-3503 or click here to make your reservations now.
VIEW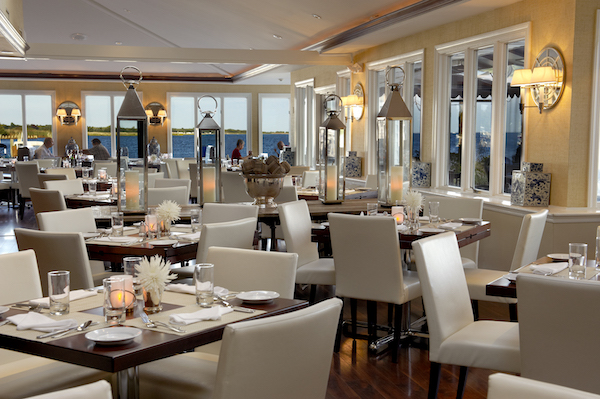 Why not enjoy dinner and a view? Located on the Great South Bay, VIEW offers top-notch cuisine with dishes from both the land and sea. Noted by Joanne Starkey of the New York Times as"worth it", this is one restaurant you have/ to check out. Click here to view their Long Island Restaurant Week menu and make your reservations now!
Cowfish


Photo: Cowfish Facebook
Want to check out something on the East End? Don't worry, there are plenty of restaurants participating in the Hamptons and beyond! Located in Hampton Bays, Cowfish serves a flavorful menu featuring a combination of perfectly spiced meats, poultry and hearty fish dishes. Click here to view their Long Island Restaurant Week menu now. Don't forget to check out their sister restaurants, Rumba and RHUM, which are also participating in Long Island Restaurant Week.
Besito – Roslyn, Huntington, West Islip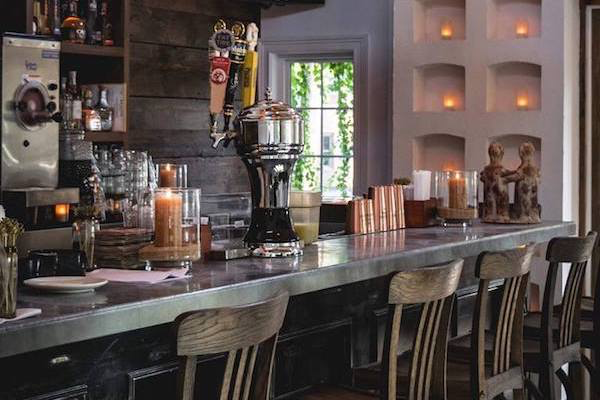 Photo: Besito Mexican Facebook
One trip to Besito and we promise it will "guac" your world! These restaurants take Mexican cuisine to a whole new level and will leave you coming back for more and more. With locations in both Nassau and Suffolk County, there's no excuse to not try this place out. Click here to view their Long Island Restaurant Week menu now.
The Clubhouse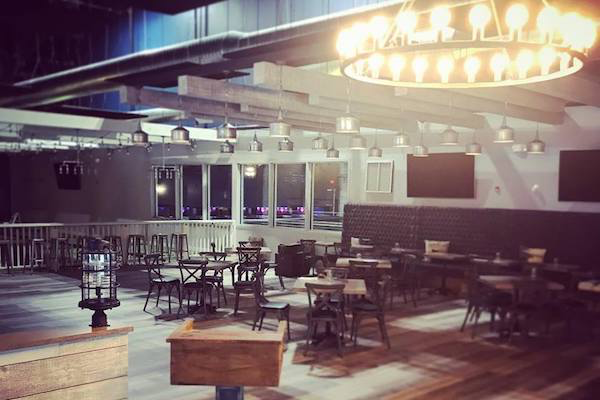 Photo: The Clubhouse Facebook
Make date night a family night! The Clubhouse opened this summer and is the entertainment destination of the East End. With bowling, an arcade, mini golf, HUGE TVs and more, this location also features a full dining room. Save money on a babysitter, bring the kids, and enjoy a delicious meal at an affordable price! You'll need the extra cash for the activities anyway.
With restaurants all across Long Island participating, there's no reason to not take advantage of this awesome deal. Call up your girlfriends, significant other or closest friend and plan your next night out! Click here to view all participating restaurants now and make your reservations today.