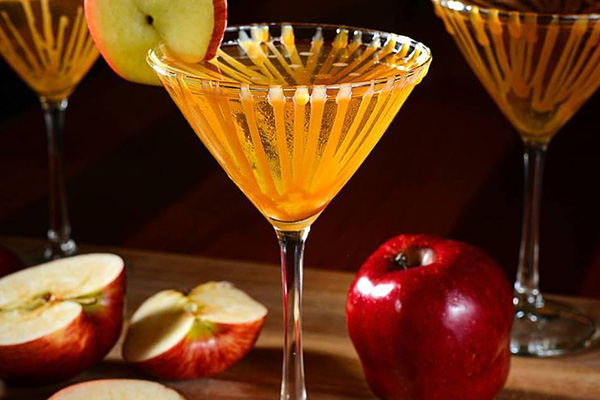 Say Hello to Fall with These Seasonal Drinks
September 20, 2019 | Daily Bite
These Long Island eateries are serving up some deliciously creative seasonal cocktails.
The transition from summer into fall always seems to be the hardest one, but the change in season brings about exciting menu changes both in food and cocktails. To make the transition easier for you, we rounded up some of the best Fall cocktails across Long Island.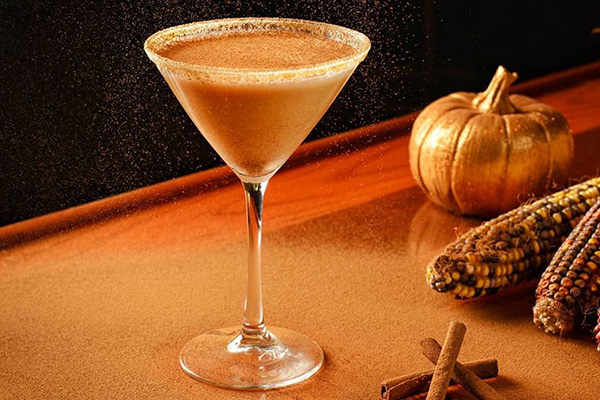 Photo Credit: Spiros Lounge
Spiros Lounge of Rocky Point has no shortage of exciting cocktails, but these fall flavors can't be beat. Do you crave pumpkin spice lattes at the first sign of cooler weather? The pumpkin pie martini is for you. Made with pumpkin pie puree, Smirnoff Iced Cake vodka, Bacardi Oakheart rum and cream, this martini is sure to transport you to an Autumnal paradise. More of an apple fan? Give their apple martini a try! Travis Hasse's apple pie liqueur, vodka and apple juice are the simple ingredients in this delicious treat. If you're the type to dive headfirst into baking cookies with a fire roaring in the background, you have got order the sugar cookie martini - Godiva white chocolate liqueur, Pinnacle whipped cream vodka, Bailey's Original, butterscotch syrup and cream make this sinful cocktail an absolute dream.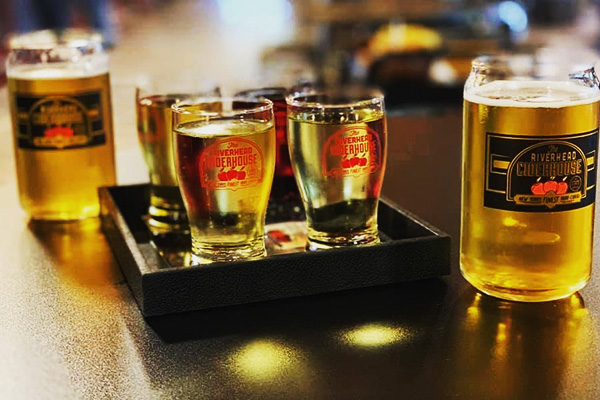 Photo Credit: Riverhead Cider House
A year-round staple, the Riverhead Cider House is a unique visitor destination that everyone should experience. Riverhead Cider House offers a huge variety of naturally harvested apple ciders, local beers and wines, and various other apple products. Try their Riverhead Razzmatazz, the Honey Crisp Bolt, or the Riverhead What's Hoppening in front of one of their floor-to-ceiling fireplacecs for a surefire way to have a perfect Fall day.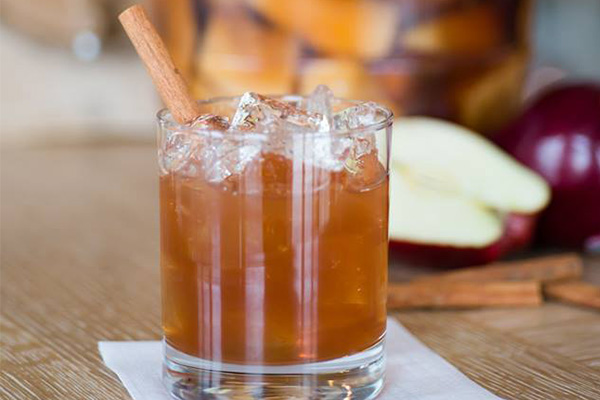 Photo Credit: Kyma Roslyn
Kyma Roslyn has an inviting outdoor patio that marries traditional Grecian elements and contemporary detail. With their contemporary Santorini aesthetic, the fresh ingredients in this take on a classic manhattan are sure to get you in the mood for Fall; the East of Manhattan is made with Woodford Reserve Kentucky bourbon, Martini and Rossi sweet vermouth, whole cinnamon sticks and delicious apple pieces.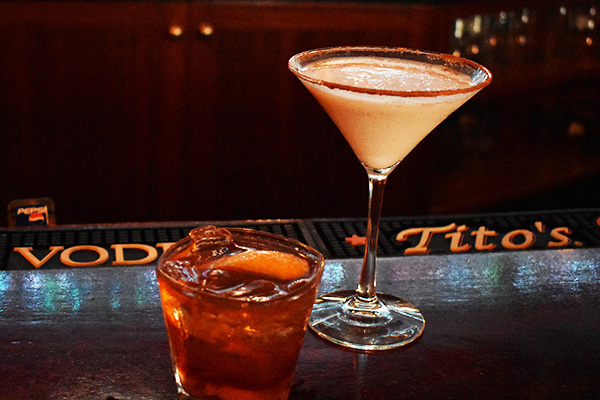 Photo Credit: Mirabelle Tavern
Nestled in Stony Brook, the Mirabelle Tavern at the Three Village Inn is casual and comfortable – the perfect setting for a cozy fall day. While there, be sure to try their pumpkin martini, made with pumpkin vodka, vanilla vodka and Rumchata with a cinnamon sugar garnish.
Whether you're pumpkin picking on the East End or window shopping in Nassau county, make sure you stop by one (or all) of these Long Island eateries to toast to the start of Fall.