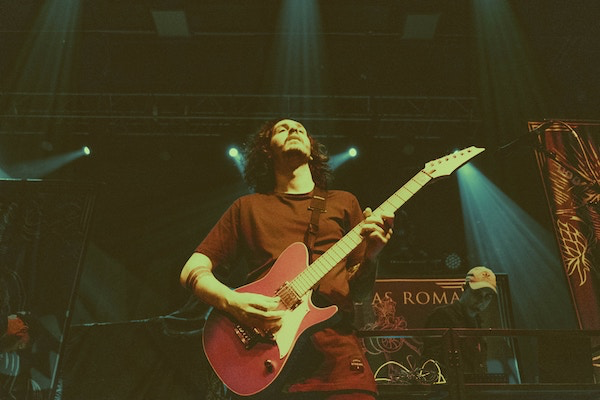 Eats and Beats Across Long Island
July 9, 2018 | What To Do
Shakespeare once wrote, "If music be the food of love, play on." If you're in the mood for a meal with ambience, do the Bard some justice and check out these restaurants offering live music.
George's Lighthouse Cafe - Montauk
If mouthwatering American and seafood classics weren't enough to reel you in, George's Lighthouse Café ups the ante with live music every weekend from 5 to 9 p.m. This newly-opened Montauk eatery gets the party started with a lineup including the Nancy Atlas Band and the Waylan Brothers. For more info on their upcoming gigs, check out their Facebook here.
The Backyard at Sole East - Montauk
This hidden gem has more to offer than just fresh, local cuisine with a Mediterranean influence. Kick back and relax with delicious dishes and drinks poolside while being serenaded by live bands and DJs every weekend through Labor Day. Check out their Facebook page here for more info and get ready to boogie!
Townline BBQ - Sagaponack
Texas-style barbecue isn't the only thing rockin' at Townline BBQ! This Sagaponack hotspot offers "Bands, Brews and BBQ" every Friday night from 6 to 9 p.m with live performances from Little Sister, Charming Disaster, and more. If that's not enough to get the weekend started, head in early and catch the tail-end of Happy Hour specials from 4 to 7p.m. Check out their Facebook here to learn more.
Mulcahy's Pub and Concert Hall - Wantagh
Dinner, drinks, dancing, and DJs are just some of the delights to look forward to at Mulcahy's! Fill up on bar favorites including chicken fingers and burgers, then rock out on the dance floor to some of the many live performances going on throughout the week. Check out the schedule here and party on!
Grasso's Restaurant - Cold Spring Harbor
Called the "Cheers" of Cold Spring Harbor, this New York style restaurant and jazz club is the place to go if you're looking for a fun night out. Treat yourself to expertly prepared New American cuisine while enjoying live performances nearly every day of the week from a variety of artists. Sounds like music to our ears! A full calendar of performances can be found here.
Volpe - Woodbury
If you're looking for a truly melodic meal, don't miss weekends at Volpe. In addition to unparalleled Italian cuisine made with fresh local produce, Volpe also offers live piano and delicate jazz every Friday and Saturday night. Whether you're going out with the family or enjoying a date, prepare for an idyllic evening out.