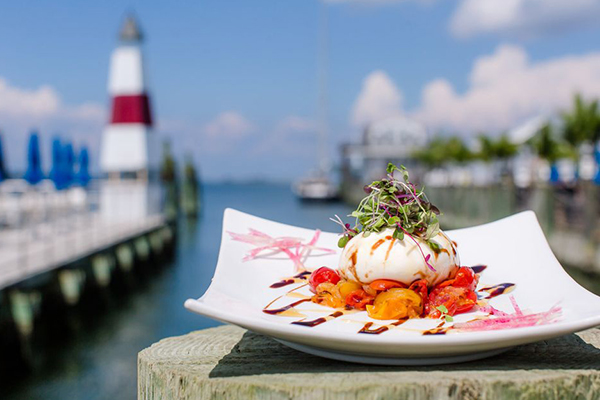 Dock and Dine Across the Island
August 25, 2020 | Daily Bite
Soak up the last few weeks of summer with a day on the water.
If you find yourself out on the boat for the day, check out some of our favorite spots to 'dock and dine!'
The Beacon - Sag Harbor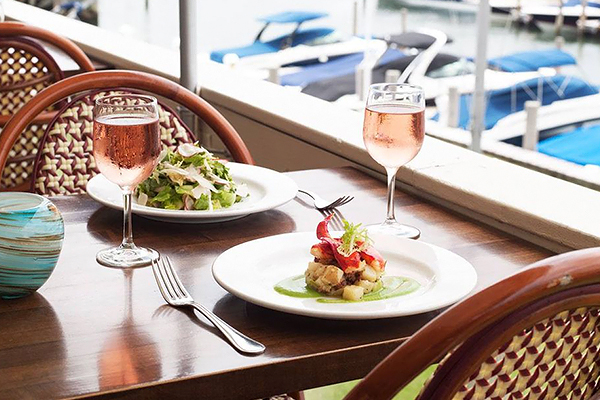 Set alongside the Sag Harbor Cove Yacht Club, The Beacon has a stunning view spanning across Sag Harbor Bay. Offering a prix fixe Sunset Dinner, The Beacon is dishing out mouthwatering meals alongside stunning waterfront views. They are also offering a take-out menu if you prefer to grab and go! Enjoy delicious bites like pork belly pretzel buns with hoisin, pickle, creamy kohlrabi slaw and sriracha, a classic Caesar salad, bouillabaisse served with white fish, lobster tail, mussels, clams and shrimp in a tomato saffron broth, and end with a delicious flourless chocolate cake served with a créme anglaise!
WAVE Seafood Kitchen - Port Jefferson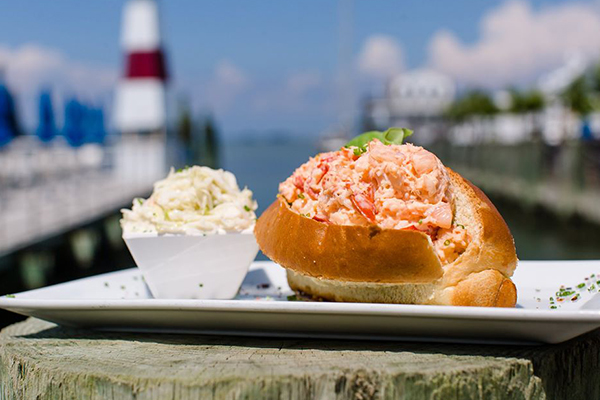 Nestled in the Danfords Hotel, Marina & Spa, WAVE Seafood Kitchen is the perfect boater destination! Dock at the marina and enjoy waterfront dining, or place a to-go order and take advantage of their slip-side dining. With offerings like rice paper shrimp served with sweet soy and Napa cabbage slaw, burrata served with cherry tomato coulis, balsamic reduction, shaved parmesan and pesto crostini, BBQ glazed Faroe Island salmon served with smokey corn relish and vegetable pearl couscous and an 8 oz. filet mignon served with crispy onion straws, cipollini garlic compound butter and your choice of signature steak sauce or red wine demi-glace, there is truly something for everyone.
Duryea's - Orient Point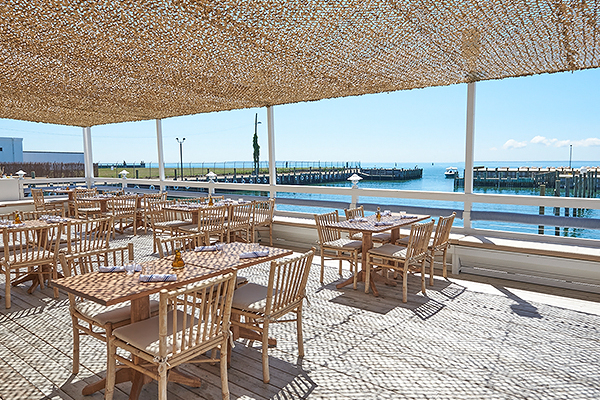 New to the North Fork, Duryea's Orient Point is set in a stunning marina with beautiful water views. Bringing you the classic dishes made famous from their flagship in Montauk, Duryea's Orient Point transports you to the Mediterranean coast. With finger piers up to 20 feet wide, the Duryea's Orient Point Marina can accommodate boats up to 90 ft. long (with a good captain at the helm!) Start with the famous lobster cobb salad, and the grilled lobster pasta served with linguini, heirloom cherry tomatoes, fresh garlic, basil, house lobster and EVOO is a can't miss! If you aren't in the mood for seafood, the lemon pepper organic chicken is to die for!
Louie's Grille & Liquors - Port Washington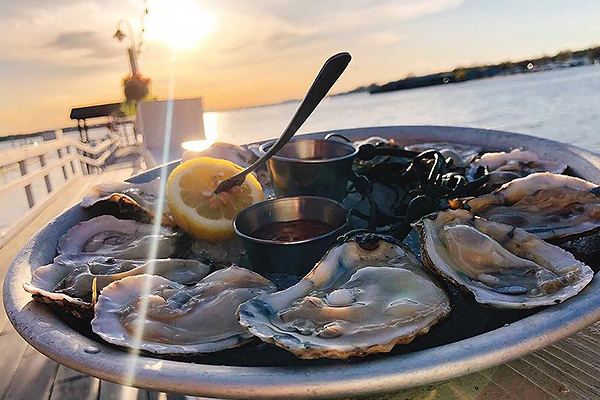 An ever evolving landmark in Port Washington, Louie's Grille & Liquors has been a staple since 1905. Continuing to grow and change with the times, Louie's underwent a recent transformation with a totally redesigned kitchen and a new menu with an eclectic flair! Serving up great cocktails, delicious food and spectacular views, Louie's Grille & Liquors is the perfect stop by boat or car. Start with the seafood tower served with lobster, crab meat, shrimp, clams, oysters and seafood salad before moving onto crab stuffed shrimp or a classic lobster roll. Top it off with a blueberry lemonade cocktail and you'll have a night to remember!
Off Key Tikki - Patchogue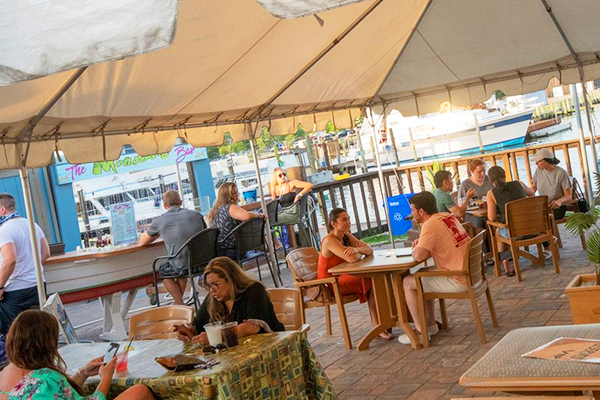 Set alongside the Patchogue River, Off Key Tikki is waterfront dining at its best! Next to the West Bank Marina & Yacht Club, Off Key Tikki is the perfect place to stop while you're spending the day on the water. South Beach Bistro, the restaurant at Off Key Tikki, offers something new to try each time you visit with an emphasis on Fresh to Table seafood specials. Kick off your meal with Thai calamari, lightly breaded and drizzled with sweet Tikki-Thai dressing, and then enjoy the "Mother of All Lobster Rolls!" The real star of the show here, however, is the cocktail menu. Try the Blame it on the Tikki served with coconut rum, spiced rum, amaretto, peach schnapps, lemon-lime soda and pineapple, or the Blue Sky Martini served with coconut vodka, piña colada, pineapple juice and blue curacao.