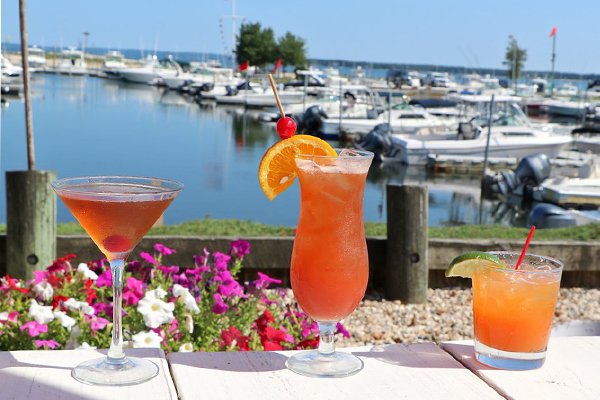 Dining Deals with a View
August 8, 2019 | Budget Gourmet
What's better than dining with a view? Getting a deal and enjoy a gorgeous sunset, all at the same time!
Next time you're making plans for a special evening, consider one of the following restaurants serving delicious cuisine alongside breathtaking views (while being easy on the eyes and the wallet). Summer isn't over yet, so make sure you take advantage while you still can!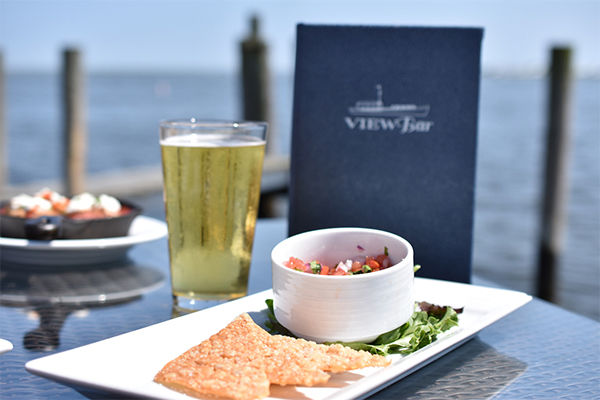 Photo Credit: VIEW
Located in Oakdale, VIEW serves topnotch seafood and offers gorgeous views of the Great South Bay. Kick off the weekend with a view and join them for $5 Fridays. Dine at the bar from 3:30 to 6:30 p.m. and sip on $5 well drinks, house wine and draught beer while you nosh on $5 appetizers including LI stuffed clams, white truffle edamame hummus, empanadas and more.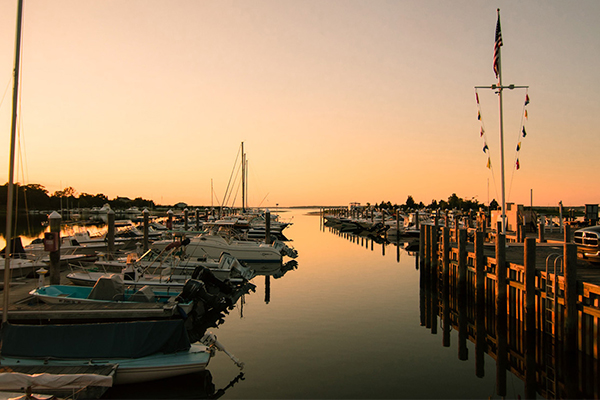 Photo Credit: Bell & Anchor
The dining room at Bell & Anchor boasts panoramic waterfront views of the Mill Creek Marina and is often said to be one of the best kept secrets in the Hamptons. This year-round restaurant is operated by industry veterans David Lowenberg and Sam McCeleland and serves the freshest seafood the east end has to offer. Make sure you take advantage of their $1 Montauk Pearl Oysters, served all night every Sunday.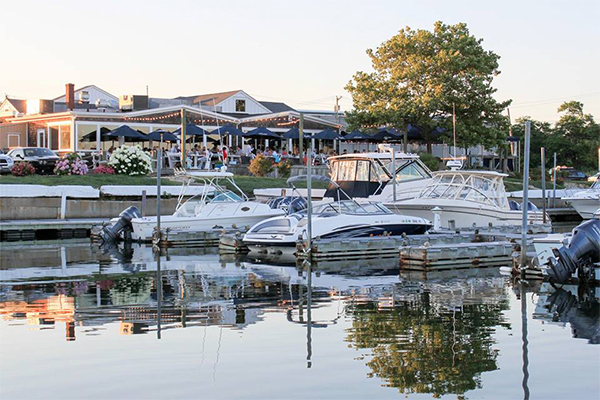 Photo Credit: A Lure Facebook
A Lure Chowder House is located at the landmark Port of Egypt Marina and is one of the newest waterfront restaurants on the North Fork. Restaurant duo Tom Schaudel and Adam Lovett had a vision to create a seafood chowder house that serves fresh seafood in a casual setting, and that's exactly what they're doing every week for Fish Fry Thursdays! Diners may enjoy fried fish, fried shrimp, jalapeño hush puppies, house fries and coleslaw and complete the meal with peach cobbler and a sweet tea for just $29.95.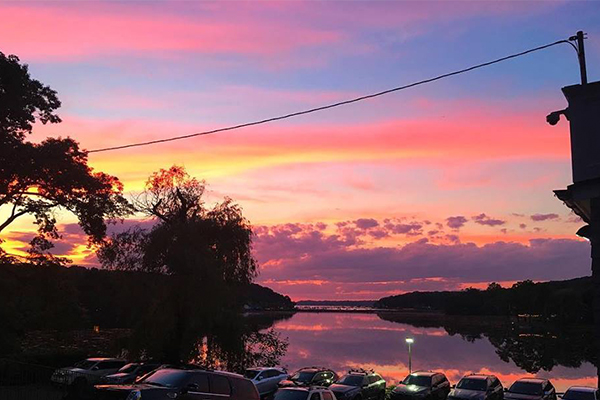 Photo Credit: Mill Pond House Facebook
Situated on Mill Pond in Centerport, this restaurant was built over 100 years ago, and the spectacular water views mirror the kitchen's creations and great service. The best part? The outdoor patio is HEATED so there's no rush to get there, you can enjoy these views ALL year round. Join them for lunch and enjoy three delicious courses, for just $25.95. A selection of menu items, subject to change, includes:
Appetizer
Choice of one
Soup of the Day
Caesar Salad
Baked Little Neck Clams

Entrée
Choice of one
Beer Battered Fish & Chips
House remoulade, coleslaw, French fries and malt vinegar
Sautéed Spaghetti Squash and Kale
Red and yellow cherry tomatoes, roasted garlic, EVOO
Chicken Milanese
Arugula, plum tomatoes, shaved Parmesan, EVOO, mashed potatoes
Spaghetti Vongole
Penne alla Vodka
Dessert
Choice of one
Chocolate Mousse
Apple Crisp
Creamy Rice Pudding