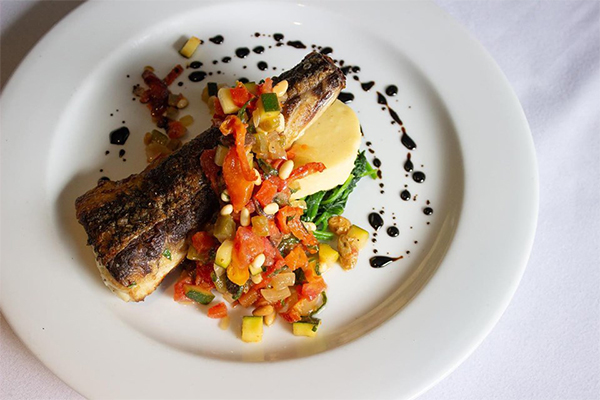 Your Guide to Dine Huntington
October 7, 2019 | Budget Gourmet
Try something new in the "restaurant capital of Long Island" during the Dine Huntington promotion!
Huntington has grown to be a Long Island culinary hotspot, and options abound for all types of cuisine. Dine Huntington, which will take place Sunday, October 13 through Sunday, October 20, is the perfect opportunity to try a new spot, and it's coming up next week!
Check out our top picks for where to dine during Huntington Restaurant Week below.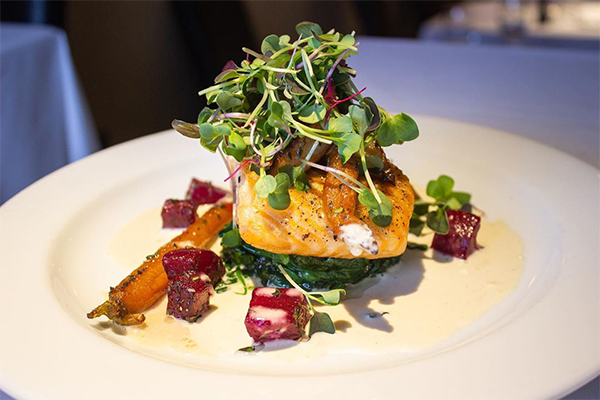 Photo Credit: Jonathan's Ristorante Facebook
For classic Italian, head over to Jonathan's Ristorante. A staple since 1994, Jonathan's is guaranteed to please no matter what they serve for their prix fixe options. Take a peek at the delicious food on their a la carte menu! Above is their salmon with horseradish cream, baby root vegetables and baby spinach.
15 Wall Street, Huntington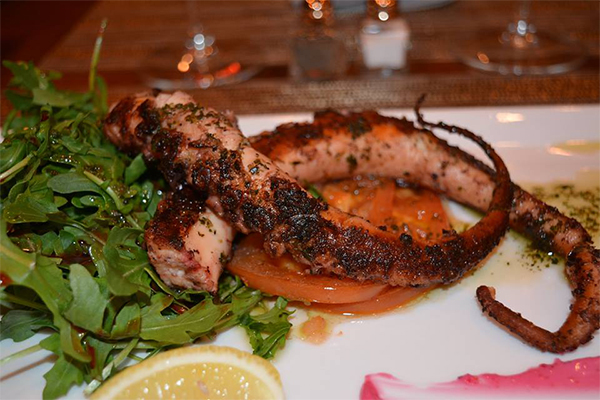 Photo Credit: Konoba Facebook
Konoba is new on the scene, which is all the more reason to check it out during Dine Huntington! Konoba, which means "tavern" or "wine bar" in Croatian, has been dishing out Croatian delights in Huntington since February of this year. During the promotion, diners can enjoy share plates such as filet mignon carpaccio with capers, mixed greens, shaved parmesan and Dalmatian EV olive oil, entrée specialties like "brudet," Croatian seafood stew served with cod, shrimp and mussels in tomato broth with garlic crostini, and top it all off with a "palačinke," a Croatian style crêpe served with Nutella. Click here to view the full menu, and enjoy a taste of Croatia!
46G Gerard Street, Huntington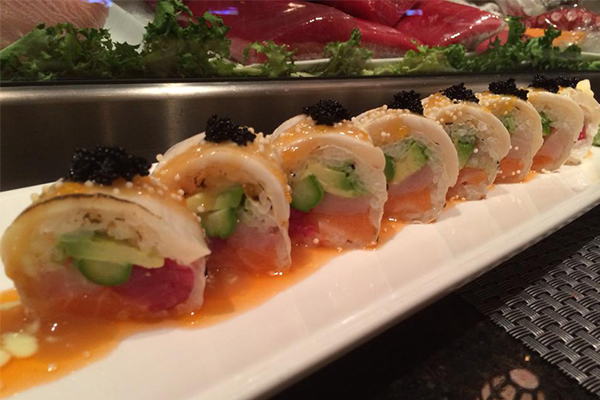 Photo Credit: Ting Facebook
If you're looking for a large menu, Ting Restaurant is the place for you! All diners are sure to find a classic they like, whether that's soups and salads like their hot & sour soup or avocado salad, appetizers like chicken lettuce wraps or rock shrimp, and mouthwatering entrées, such as Peking duck or a sushi flight sampler. Click here to view their menu.
​92 East Main Street, Huntington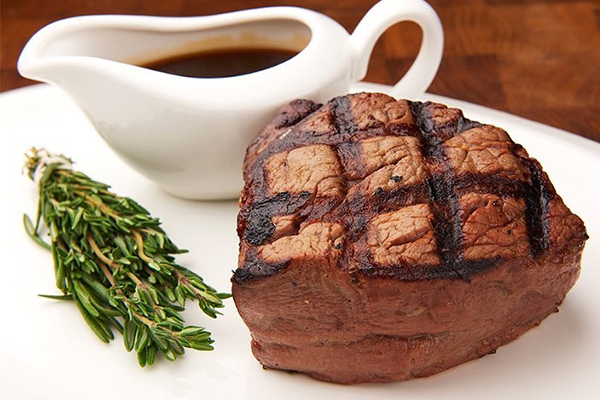 Photo Credit: Imperial Meat Company Facebook
Maybe you've heard about it, maybe you've been, but IMC is definitely a must-visit during Dine Huntington! Classic steakhouse entrées include NY strip or filet mignon served with a side of mashed potatoes or creamed spinach and braised lamb shank served on the bone with orzo, tomato compote, red wine and rosemary sauce. Or maybe you prefer surf over turf, in which case you should go for the linguini with clams served with white wine, butter, garlic and chili pepper. Check out the full menu here
279 Main Street, Huntington
You can't go wrong with any of these Huntington hot spots, so be sure to take advantage of their prix fixe menus during Dine Huntington!