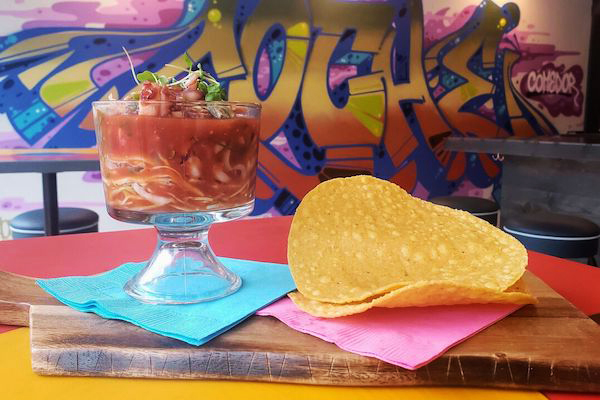 Coche Comedor Opens in the Hamptons
June 8, 2019 | Daily Bite
Say "hello" and enjoy a bite at your new favorite Hamptons restaurant!
You know it's almost summer when new restaurants start popping up in the Hamptons. One of the first to open its doors this season is Coche Comedor. Located in the space once known as the Honest Diner, Coche Comedor is just adjacent to La Fondita, which will remain a taqueria. The year-round restaurant brought to you by the team behind Nick & Toni's, La Fondita, Towline BBQ, Rowdy Hall , and Honest Catering features regional Mexican cuisine inspired by local products. The woodburning grill and rotisserie are centerstage at Coche, churning out deliciously roasted meats and seafood, all seasoned with the flavors of Mexico.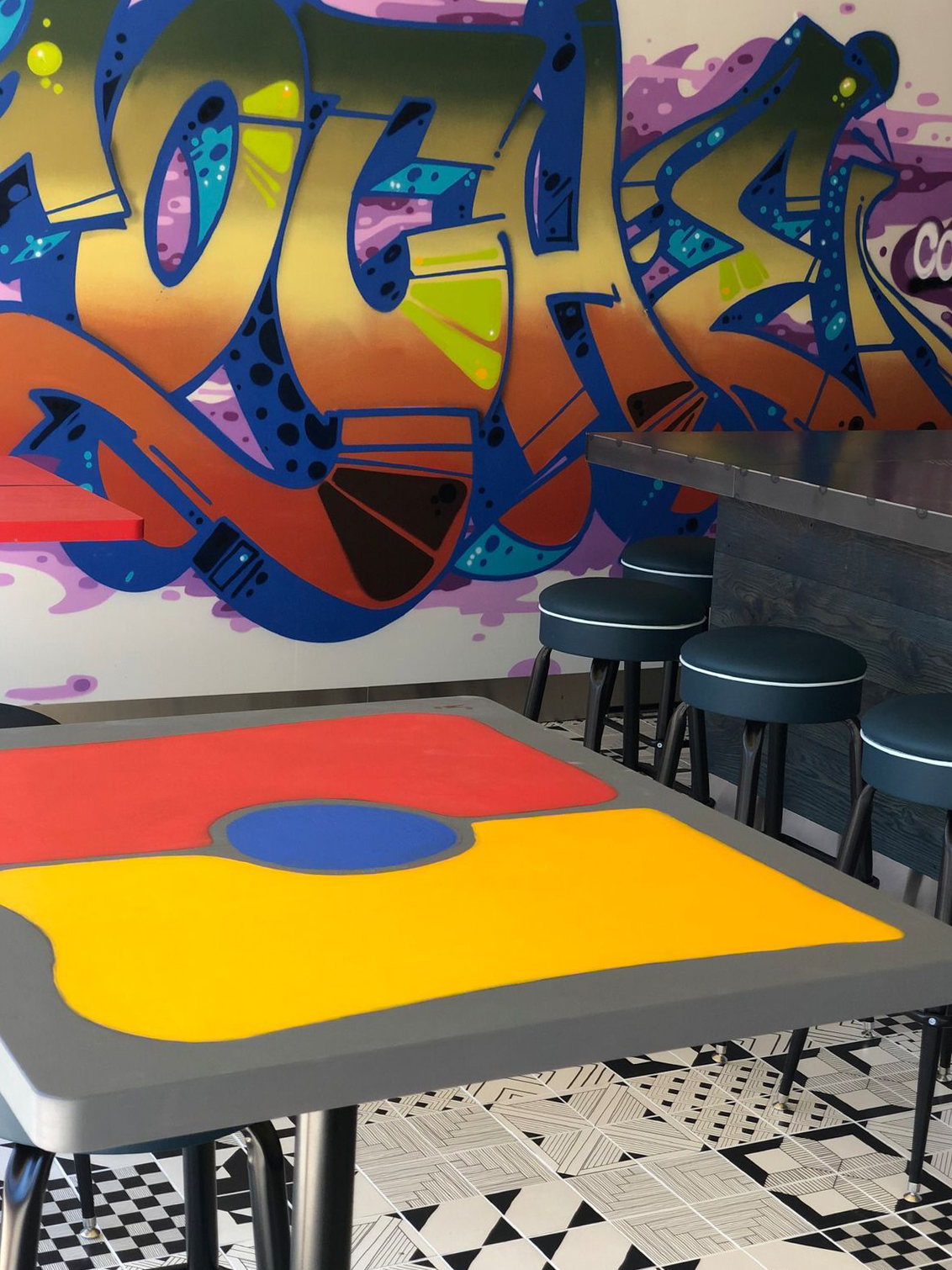 The cool space has elements of the classic diner but with modern touches. Geometric tile floors, dark blue booths and tables with custom designed colorful table tops by seven local artists. The bar area is the place to be with large glass doors opening up to the shared outdoor space between Coche and La Fondita. The coolest part of the bar? A graffiti wall with "Coche Comedor" installed by a graffiti artist from Brooklyn known as Host18.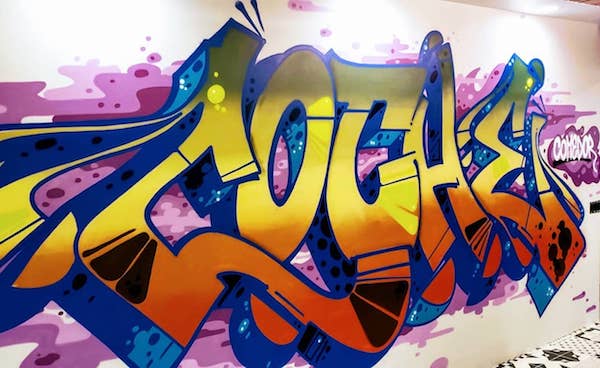 What's on the menu? A raw bar menu is available at the bar starting at noon daily featuring local littleneck clams and local oysters on the half shell, seafood cocktail with clams, shrimp, calamari and octopus and a selection of ceviches. Dinner service starts at 5:30 p.m. with selections such as chips + guacamole and chips + salsa both served with housemade chips, chicharrons, crispy pig skin with chili lime salt, chicken tamal with pipian rojo and queso fresco, half and whole chicken adobo served with choice of mole rojo, mole negro, salsa chipotle or salsa verde, pork rib carnitas with charred baby onions, and arroz a la tumbada, Mexican rice, seafood & chorizo in a casuela.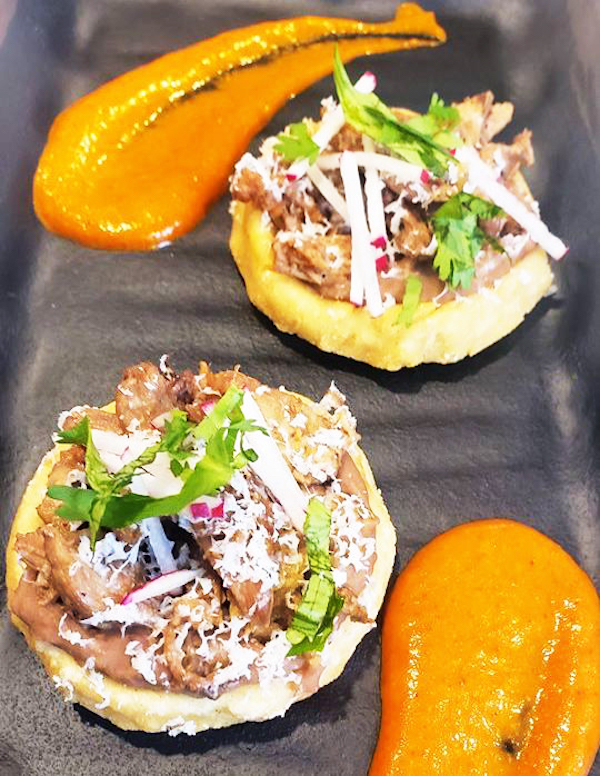 Be sure to sample the margaritas - they're simply killer! A few selections include the prickly pear margarita, the tamarind margarita and the black current margarita. There's an extensive beer selection both drafts and cans highlighting Mexican favorites and local craft brews, and for wine lovers there's sangria on tap.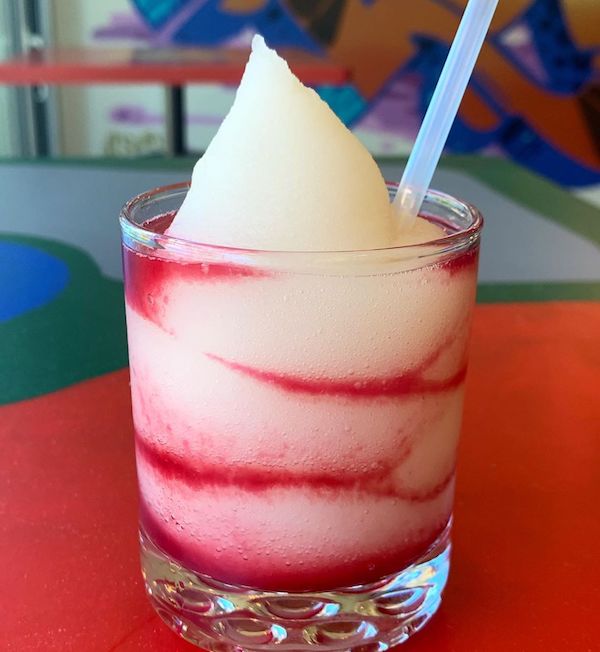 Photo credit: @phillyfoodphotos
Coche Comedor
631-267-5709
74 A Montauk Highway Amagansett
www.cochecomedor.com