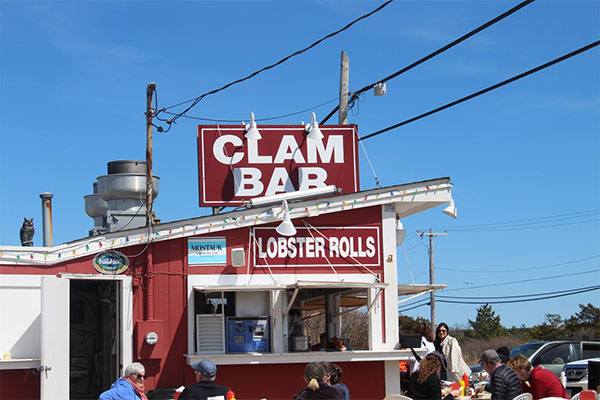 Fuel Up with Breakfast at The Clam Bar
June 18, 2019 | Daily Bite
Breakfast is the most important meal of the day, and when you have a long beach day ahead, you'd better fuel up beforehand!
The Clam Bar at Napeague is now serving breakfast DAILY from 7:30 to 11 a.m. Located right on the Montauk stretch, yhey'll also be serving boozy brunch cocktails including their twist on a Bloody Mary, 'The Michelata', made with Bloody Mary mix and served with a Montauk Wavechaser IPA beer. If you're planning to hit the beach all day, you can also grab lunch to-go. Talk about convenience! Whether you're in the mood for a light acai bowl or are craving an early-morning lobster roll, the Clam Bar won't judge; they have something to please every palate at every time!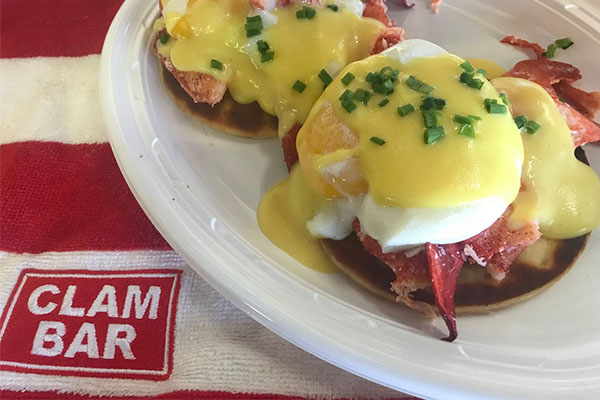 The full menu, subject to change, includes:
Avocado Toast
Avocado, lemon, Old Bay, red pepper flakes, topped with parsley, chive and arugula dressed with olive oil, lemon and salt
*Add poached egg, gravlax or lobster salad for an additional cost*

Gravlox Platter
House cured gravlax (salmon cured with dill, pepper, salt, lemon and sugar) served with two pieces of garlic naan with sides of capers, cucumbers, Kalamata olive, radish, red onion, chopped hard-boiled egg and served with Greek yogurt crème sauce

Acai Bowl
Acai topped with unsweetened coconut, almonds, strawberries and bananas

Pancakes
Buttermilk and honey pancakes served with pure maple syrup and butter

Lobster Benedict
Two pieces of garlic naan topped with lobster meat, poached egg, hollandaise sauce served with home fries

Overnight Oats
Old fashioned oats steeped in almond milk and served with fresh strawberries and almonds

Eggs our Way
Two fried eggs served with hash browns, toast, bacon or sausage

Fruit Platter
Bananas, strawberries, watermelon, Greek yogurt, honey

Famous Lobster Roll
Available all day!

Cocktails
Mimosa
Prosecco with fresh squeezed orange juice

Michelata
Our own Bloody Mary mix served with a Montauk Wavechaser IPA beer and shrimp skewered with lemon, stuffed olive and a lemon wedge

Fresh Squeezed Orange Juice
Martinelli's Apple Juice
Java Nation Coffee
Tea
The Clam Bar does not take reservations. Lunch is served beginning at 11:30 a.m.