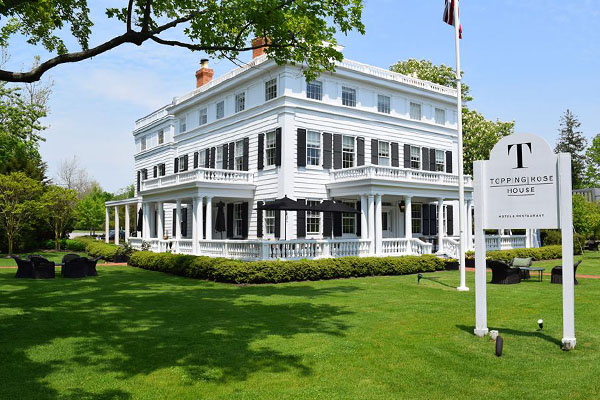 Dan's Chefs of the Hamptons is the Fine Dining Event of the Summer
June 22, 2019 | Daily Bite
Extraordinary chefs, lavish dishes and a luxurious venue… would you expect anything less of a Dan's Taste of Summer event?
On June 29, all-star chefs of the Hamptons will gather to create a once in a lifetime culinary experience. The much-anticipated dinner takes place from 6:30 to 10 p.m. at the historic Topping Rose House at 1 Bridgehampton-Sag Harbor Turnpike, Bridgehampton.
The inaugural Chefs of the Hamptons event will feature many of the Hamptons' best chefs including Drew Hiatt of Topping Rose House, Joe Realmuto of Nick & Toni's, Sam McCleland of Beacon, Jason Wiener of L&W Market and more! Prepare your taste buds for cocktail hour beginning at 6:30 p.m., followed by a multi-course pairing dinner topped off with delicious desserts. The chefs will be creating all dishes with locally sources ingredients and pairing them with wines and cocktails.
All tickets are $500 and a portion of sales will help support Guild Hall, which plays a vital role in contributing to the community with its exhibits, plays, films, concerts and other programs. Don't miss out on the culinary experience of the summer!

Photo Credit: Danstasteofsummer.com